Klein@9 and the Essence of Judaism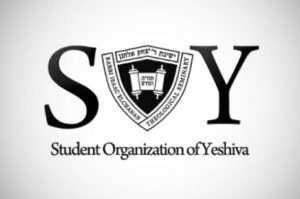 It was quite disheartening. Initially, in response to a woman giving a dvar Torah at the conclusion of a Shabbos morning minyan on the YU Wilf (men's) Campus, RIETS administration stated that this practice is not allowed at Yeshiva. Then, reacting to opposition to the position articulated by RIETS administration, YU Dean of Students Dr. Chaim Nissel announced:
In light of student feedback, we have decided to review our policies with respect to the Klein@9 minyan and Shabbat services at YU. Klein@9 has been conceptualized as one of the yeshiva minyanim, and so had followed the typical practice of minyanim in batei midrashat men's yeshivot in which presenters of divrei torah in the sanctuary are men. Starting next semester, we will add a student-run YU community minyan in a new, soon to be determined venue in which––like minyanim in YU communities across the world––women and men alike may deliver divrei torah after services. We look forward to continuing to work with students to formulate meaningful programming at Yeshiva University.
Although one would expect those in favor of women speaking at YU minyanim to welcome Dr. Nissel's (regrettable) announcement, the reverse occurred – Dr. Nissel and YU did not go far enough, it was argued. In fact, in a statement by Wilf campus student leaders, including the president and vice-president of SOY (Student Orgnization of Yeshiva, YU's yeshiva/beis medrash student group), it was posited that:
(T)he students should be the primary decision-makers in student policy and programming, with guidance from YU institutional officers, Student Life staff, and religious leadership… (A)s is the case with the newly announced "student-run YU community minyan,"policy is handed down to students in a top-down system that does not reflect the will of the student body or the spirit of what student government should be. It is not only the women who have been silenced, it is the entire student body's collective voice that has gone unheard.

While we certainly appreciate the importance of established halakhic parameters set by our authorities, the chosen path within those parameters must be left to the students. We, the students, must have the freedom to grapple with and chart our own communal norms…

We call upon the Yeshiva University administration, from RIETS and the Office of the President to the Office of Student Life, to support our student-run minyan's right to determine its own communal practices, and to support YU students aiming to become the future leaders of the Jewish community. Rather than usurp and diminish its student leaders' authority, the administration should act as a guiding affiliate to student programming and decisions across the University…
How one can argue that religious conduct in a beis k'nesses should be determined by students rather than by rabbinic authorities is beyond me. To read such words from Yeshiva student leaders was downright dispiriting and unnerving. As I type this article, I feel an intense queasiness having to again read the above statement.
Then, a much-needed burst of fresh air came through the window, as a principled and mesorah-minded undergraduate student expressed quite the opposite views of the Wilf campus student leaders and affirmed that he speaks for a large number of fellow students:
There is quite a strong contingency of students at YU that are against what happened at Klein@9 that Shabbos. There are those who feel that women speaking at a minyan is inappropriate at the least and against halakhah at most, those who don't appreciate having their yeshiva experience diminished by an environment that allows practices that other yeshivos wouldn't dream of, and those who actually support the original response from the RIETS administration. These sentiments are not coming solely from the "yeshivish" contingent among us, but actually also from those who identify as Modern Orthodox. If you'd believe it, some in the Modern Orthodox community here don't believe that the change being demanded falls in line with Modern Orthodox hashkafa.

For one reason or another, though, such student opinions have been unexpressed. Instead, they've been represented by pieces that overwhelmingly take another side in this controversy. However, as someone who feels the way I've just described, allow me to now respond to this public one-sidedness with a different perspective.

This perspective disputes the request that "the chosen path within those [established halakhic] parameters [set by our authorities] must be left to the students … [to] have the freedom to grapple with and chart our own communal norms," to quote from the recent statement by student leaders, no matter how many Wilf student leaders endorse it. Instead, it willingly and explicitly follows those halakhic parameters set by our religious authorities, as it does in every other aspect of life. This perspective contests Dean of Students Chaim Nissel's recent statement not because the solution was insufficient, but because it usurps the religious authority of RIETS and its roshei yeshiva, placing it dangerously instead in the hands of the Office of Student Life; and because it unacceptably establishes Yeshiva as a laboratory for synthesis instead of one in line with all traditional yeshivos, something Rav Soloveitchik was notably opposed to. This perspective strongly rejects the assertion that "the decision to prevent women from speaking after the minyan stems … from a patriarchal community mindset encouraged by years of halachically unfounded cultural norms", as Lilly Gelman put it, and instead stands in awe and appreciation of the profundity and magnificence of our mesorah and its halakhic norms. This perspective genuinely believes that in a religion predicated on emes and kavod, accusations of sexism are inappropriate, and, if anything, illustrate a lack of comprehension of what Torah is about. This perspective is quite embarrassed to allow itself to be represented by student leaders who claim to support all student opinions, but simultaneously release statements which it vehemently opposes. This perspective understands that you may disagree, but this perspective is proud to stand on the shoulders of current and past gedolim, of people much greater than we, and to defend the ground those people have stood on.

And although this perspective will probably remain quiet and un-extraordinary, and will likely be overridden by a much louder and trendier one, this perspective will no longer accept not being accurately recognized as part of the student conversation.
For added perspective, I would like to repeat to what I wrote a few weeks ago and then to go somewhat deeper:
There is a mesorah, a tradition, of the roles of men and women in Torah and of the interaction of men and women, especially in religious fora. There are many things that technically may be permitted, but they are not done, as there is a strong mesorah that governs these areas. For example, it is related that Rav Soloveitchik zt"l was asked about separate hakafos for women on Simchas Torah, in the women's section of shul. Rav Soloveitchik most firmly replied, "this is in violation of our entire mesorah". (See Sefer Mi'Peninei Ha-Rav, Simchas Torah section, par. 3 for details.)
To obtain clarity in what the mesorah is and what is in general proper Torah conduct, we must seek and submit to the words of rabbinic authorities, our rebbeim. This is how Torah instruction and directive are driven and have always been transmitted, spanning a chain of thousands of years.
The young woman who gave the dvar Torah at the YU minyan several months ago, which led to this all, felt that she was silenced. Her words, reflecting the sentiments of other like-minded people, reflect an understanding that Judaism is in large measure about participating and perhaps leading. One becomes an involved and fulfilled Jew by having a voice in the religious discourse and an active role in public observances; this is the perspective that has become pervasive in some circles.
It is curious that when it comes to active roles in public religious activities, men typically feel quite differently. Ask any gabbai, or just attend a weekday minyan, and you will witness that virtually no one wants to lead davening and that very few agree to give a dvar Torah after davening; to get someone to go to the amud to daven, or to speak in shul, is more often than not like pulling teeth. Why is this?
While I do not claim that men have any greater insight into the core principles of Judaism than do women, there is something very revealing and perhaps unexpected, even if wholly unintended (which is probably the case), by the conduct of these men at minyan. This "something" is that Judaism is not about public participation and leadership; on the contrary, the essence of Judaism is one's private relationship with the Creator. One's personal, intimate and exclusive connection to God is what defines Torah life. Fulfillment comes from connecting to Hashem through Torah study, sincere tefillah, and the performance of His mitzvos; public participation and "having a voice" are external to the discussion.
Judaism requires of men certain public forms of Avodah, Divine Service; but these are not the essence of our faith or its primary practice, and, in fact, to define Judaism by public Avodah distorts the Torah's message and downplays the pivotal import of one's relationship with Hashem, which is the core, quintessence and defining character of Judaism. This is why Chazal laud the role of modesty in serving Hashem, and why private people, such as the biblical Chanah and the Vilna Gaon, who served Hashem privately (Chanah was steeped in silent, solitary tefillah and the Vilna Gaon was steeped in private Torah learning, holding no rabbinic position and not speaking publicly), are accorded immeasurably greater praise than renowned chazzanim or orators, for it is one's personal and intimate connection to Hashem rather than public participatory roles that define Torah life.
Chag kasher v'sameach/a kosher'n un freilichen Pesach to all.