Why I Am A Boring Guest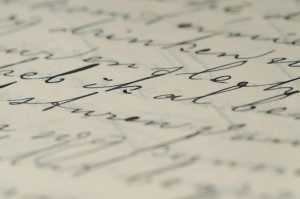 by Rabbi Harvey Belovski
What do the following four women have in common?
· Andrea: management consultant, graduate of a seminary in Israel, summa cum laude graduate in business management, volunteer for a Jewish outreach organisation.
· Channah: Kodesh teacher in a Jewish Girls' High School, graduate of Beis Ya'akov seminary (classic Jewish higher-education college) and talented musician.
· Sara: freelance computer programmer, Ba'alas Teshuvah (late-comer to religious life) of 12 years standing, graduate of Harvard and seminary in Israel.
· Trudy: university lecturer in psychology, graduate of modern-style seminary in USA and gifted artist.
While the connection may not be immediately obvious, they share the facts that they are sophisticated, attractive, deeply committed to lives dedicated to Torah and Mitzvos, and, wait for it, in their 30s and single.
Although the women are fictional (albeit loosely based on real people), the scenario is not. I (and many of my colleagues) observe this phenomenon in London, but it is happening everywhere. All over the world, there are hundreds of older observant single women who would love to get married, yet have been unsuccessful in finding a partner. I am not suggesting that there are no single men struggling with the trauma of single-hood, just that there seem to be a lot more eligible women around than men.
There is enough to fill a book about this situation, but on this occasion I shall confine myself to three brief observations.
The pain and frustration felt by older singles is barely appreciated by others in the community. Being 34 and unmarried in our community is not like being 22 and just a few years older: it is often an emotionally and religiously devastating experience. The long-term effects of living without a life-partner, devoid of the love, intimacy, support and sharing of life goals a successful marriage should provide, are immeasurable. It is seldom appreciated that remaining single impacts on many other areas of one's experience and particularly one's religious life. A common observation made by women in this situation is that they feel spiritually burnt-out and uninspired. They may find personal growth insurmountably difficult and struggle with other aspects of their Jewish lives: davening, learning, and enjoying Shabbos and Yom Tov are among the most notable casualties.
Older singles also feel disenfranchised by the observant community. Our communities tend to compartmentalise people – there are girls, newly married women, mothers, divorcees, widows, but mature singles scarcely appear on the religious community's radar. The existence of these women disturbs the happy, simplistic vision of community shared by many within it, in which everyone falls into an idyllic marriage before the age of 23. It is assumed that there must be something wrong with those who didn't or that they are 'too fussy', which avoids facing the reality of their existence and the need to treat them as functioning adults. Singles even feel that people speak to them differently from the way they speak to married women. This is especially painful for women who take important, often life-changing decisions in their professional lives. In short, the community gives vibes that infantilise unmarried women, contributing to their feeling of exclusion and failure. While conjuring up husbands may be extremely difficult, this aspect of singles' distress is the responsibility of the community and is completely unnecessary.
The consequences for the Jewish community are also significant. A growing group of older women, all of whom would love to have been married years ago, are marrying late and subsequently having fewer children. Some otherwise fertile women may have no children at all. This is going to have a catastrophic effect on future Jewish demographics. Dealing with this issue must be considered an international Jewish priority.
These issues trouble me so much that I have become a boring guest, because wherever I visit, I ask the same question: do you know any eligible men? I invite you to share in this project and become a boring guest too.
Rabbi Harvey Belovski, a musmach of Gateshead Yeshiva and graduate of Oxford University, is the rabbi of the Golders Green Synagogue in London, a lecturer, author and counsellor.