Not So Outdated Notions About Men, Women, and Intimacy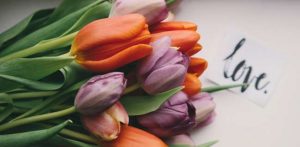 [for mature audiences only. Really]
Decades ago, no kiruv weekend with teens would go by without the de rigueur sessions on negiah, sex, or whatever. Stock tools were rolled out to convince teens not to do things they really wanted. We'd talk about the difference between lust and love; between men and women; we'd demonstrate the power of something called "the magic touch," taken from a book by that name. It actually worked more often than we would have thought.
Not having been near NCSY for quite a while, I have no idea whether the arguments we used back then would meet with anything but derision from kids who are growing up in a very different world. My guess is that new strategies have developed, because the old ones could not possibly be heard by kids in Modern Orthodox schools, let alone teens from completely secular backgrounds, whose parents were the ones who didn't listen to us back in the old days. It would be great to learn that I am wrong.
But good ideas outlast cultural changes. An opinion piece in today's New York Times should demonstrate that, and might prove valuable for those in the kiruv world.
Warning: They will only want to read it if their taharah has already regrettably been sullied by overexposure. It is not exactly written in what we would call lashon nekiah. For this reason, I am not going to belabor the point and quote from it extensively. Bottom lines: Women do crave intimacy. Hookups don't provide it. Lots of women have to ply themselves with alcohol to get them to do what is supposed to be fun but isn't. Women (gasp!) do act differently than men, and try taking into account the disappointment of another.
One money quote might be in order, since it is PG rated:
To attempt to separate emotions from sex is not only illogical, given that emotion intensely augments pleasure, but also impossible for almost all women.
Who would have thought?