A Wobbly First Step on LGBTQ+ and the Frum Community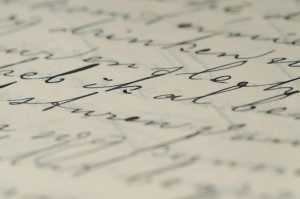 by Rabbi Yisrael Motzen
Perusing the comment section to the 'First step' article brought about a number of personal reflections. First and foremost, the analogy I used, comparing "Chani's" choice to not keeping Shabbos, was misleading and imprecise. Misleading because many interpreted it to refer to those advocating for a change in Halacha, which was not the population I had in mind. Imprecise because, as one high school principal commented to me, "These questions are THE questions of this generation." To compare these issues to Shmiras Shabbos, an issue with clearly defined lines, is an imperfect analogy as there is good reason to distinguish between them. A fear of normalizing a way of life that is against the Torah is well-founded and needs to be countered.
An additional area where my presentation could have used more explaining was my conversation with the teenager. This particular teenager had their mind made up, and I addressed the questions posed to me. Many do not, and we do them a great disservice if we were to simply accept every line of thinking promoted by our surrounding culture. Teenagehood is a terribly confusing time as it is, and the additional choices that are now thrust upon our youth by our culture do not make their lives simpler and create even more instability.
Lastly, as some pointed out, many great Rosh Yeshivas and rabbanim have publicly proclaimed the need for compassion in this and all areas. In my conversations with leading rabbanim on these issues, I have only encountered compassion and kindness. Some seem to have understood that I was implying otherwise, and this was certainly not my intent.
In sum, this article was born out of heart-wrenching conversations with those who were deserted by family, by parents who felt utterly lost, and by rabbanim who wanted to help congregants but did not have the tools. It was written from the heart without enough forethought as to how it would be received. With the stakes being as high as they are, this was a mistake.
That said, I do maintain the need for this conversation to continue. If anything, the writing of this article and the response made that even clearer. If I were to rewrite this article, I would instead describe the challenges and handicaps in writing such a piece:
We have a group of people in our communities who would like to remain in our communities. Some will strive to live their lives al pi halacha in every respect. Others, due to challenges so deep that I cannot wrap my head around, may conclude that they cannot, and yet, they desperately wish to remain within our communities. How do we relate to such people? Which model, in a history riddled with imperfect communities, do we compare this to? I, for one, do not have a good analogy.
More and more teens are grappling with these questions and there is a dearth of knowledge at our disposal. Ideas that are politically incorrect are quashed in academia, stifling appropriate research into these issues. It is not to say that the current understanding of these issues is incorrect, only that the field of mental health is terribly handicapped and that we are missing a complete picture. Can we all, rebbeim and mechanchos on the one hand, and mental health practitioners on the other, have the humility to say, we are not sure what is happening here? Can we work together to do research unencumbered by the current limitations, and can we, as a community, accept their conclusions? This would provide the tools to people like myself to be able to have informed conversations on the matters at hand.
While it is true that great people have advocated for compassion balanced with conviction, we may not have the proper language to express this balanced feeling. Some accused me of being too accepting, I would accuse many of the commenters on the piece of being unnecessarily harsh. How do we properly balance ona'as devarim with a fidelity to Halacha when they seem to clash? How do we prevent our communities from normalizing ways of life that are antithetical to the Torah while having open and much-needed conversations on the topic? This, more than anything else, was the purpose of my article. My attempt at a first step was far from perfect and I thank those who pointed this out to me. I hope and pray that by addressing the questions posed above, we can all take a first step together, and create a more compassionate and conviction-filled Jewish community.
While some readers did not appreciate this final point, there were others who did. I am attaching a letter I received, a first-person account, as it illustrates the need for this continued conversation:
As one of the subjects of the recent debate between Rabbis Motzen, Menken, and Gordimer that was recently published on Cross-Currents, I read each piece with significant interest.

Before giving over my own perspective, please allow me to say that (despite my particular struggles) I do not identify as part of the LGBT+ population as I do not believe that someone's particular orientation or lack thereof needs to define our entire identity in relation to the world, I do not advocate for any changes to halacha, and I obviously cannot presume to speak for anyone's experiences other than my own…

Please note that I prefer to remain anonymous not out of fear of pushback or because I have anything to hide, but because I agree with those who said that these sorts of discussions are best to have in privacy with therapists and rabbonim. I am sharing my own experiences here only for the sake of having a more productive communal conversation…

I am someone who did everything "right." Once my rosh yeshiva told me that I was old enough to start dating, I did so with the intention of finding a partner to raise a family with… Within six months, I was engaged and soon married. I then began learning in kollel, and have appeared content to my friends and rabbonim ever since. That, however, was not really the case. My wife and I realized very quickly that something was "off."…

Like anyone would do in this situation, I immediately… began seeing a (frum) therapist who offered many practical suggestions. Months of therapy, however, were unsuccessful and the therapist himself ultimately admitted that it does not work for everyone in my situation. My wife and I decided that we would stay with each other following that experience and are still committed to raising a Torah family despite these challenges. Not everyone is prepared to do that, though. Once I realized that I would not be able to change my desires, I found a group of peers who were all in the same boat… Two things became clear as we all spoke with each other.

First, we are a distinct minority. The vast majority of those in our situations either ended their marriages, ended their relationships with frum Yiddishkeit, or both. Secondly, we were all uncomfortable bringing our unique shaylas to our rabbonim or roshei yeshiva as we were convinced that we would just be written off or told to do (or not do) things we already knew.

Perhaps this reflected a lack of emunas chachamim on our part, but I believe Rabbi Gordimer's equation of the entire LBGTQ umbrella (again, a label we personally reject) with issurim and Rabbi Menken's assumption that what we really care about is showing how "___phobic" the frum world is proved our worries correct.

This status-quo is a problem because our shaylas are not just disappearing into thin air. Some of these questions are halachic in nature, but most are hashkafic… These all require Daas Torah to answer, but in order to get that Daas Torah, we first need to know that we can actually come forward to rabbonim and poskim with our shaylas without being turned away or distrusted.

This brings me to just three points that I'd like readers of this piece to see.

1) We exist within your communities. Many of us neither want to leave, nor want to wear our struggles on our shoulders. But it's hard to keep up either of those attitudes when we feel that we have no one to speak to about our struggles. Staying frum, for many of us, has become its own form of mesiras nefesh and it truly pains me to say that.

2) While I would not recommend indiscriminately teaching our youth about these topics, I did not have the ability to realize there was anything particularly different about me until I was already married. Others try to bury their sexualities for the sake of shidduchim and obvious problems arise in our marriages as a result. It seems to me that there needs to be some type of medium where those of us who struggle with sexuality or a lack thereof and yet still want to raise frum families in a Torah environment can be in each other's parsha without needing to worry about traumatizing those who do not want to share our struggles or can simply not date at all and still be socially at home in our communities.

3) As Rabbi Motzen said in his initial article, a little compassion can go a long way. We're not asking for public psak or even drashos. We just want to know that there are rabbonim who we can bring our shaylas to that will not antagonize us for raising them. Until Rabbi Motzen's article was published, that was not an assumption I could make. And the immediate responses he received in the comments of his original article and through the responses thus far have been disheartening at best.
---
Editor's Note (by YM): I would like to examine and respond to the letter-writer's reference to "Rabbi Gordimer's equation of the entire LBGTQ umbrella (again, a label we personally reject) with issurim and Rabbi Menken's assumption that what we really care about is showing how '___phobic' the frum world is."
It is important to return to what both of us wrote, because our statements are not as the writer describes, and, in fact, are not grounds for assuming that rabbis would "antagonize" those who raise these issues due to personal struggles. They do not at all prove his (or their) fears correct.
In reality, Rabbi Gordimer wrote that people with SSA and other impulses "can live Torah-true lives as they serve Hashem with sincerity and contribute to Klal Yisroel in numerous ways.. in their ever-challenging and saintly quest to remain loyal to the Torah." He wrote both that such an individual is seen by rabbis as "a tzaddik and a gibbor," and that "in none of these cases do the people under discussion consider themselves to be part of an 'LGBTQ+ community.'"
It is objectively true that 'LGBTQ+' is identified with issurim, of course, but this raises no obstacle—as, per both Rabbi Gordimer and the writer himself, having SSA impulses does not automatically place a person within that 'community.' The writer said that "I do not identify as part of the LGBT+ population as I do not believe that someone's particular orientation or lack thereof needs to define our entire identity," and described LGBTQ as "a label we personally reject," referring to others with a similar situation to his own. Thus he describes himself and others as (quite precisely) those Rabbi Gordimer emphasized must be welcomed, not rejected.
To me, the fact that the writer first expressly removed himself from the 'LGBT+ population,' and then apparently included himself in Rabbi Gordimer's accurate characterization of that same population from which the writer removed himself and his peers, is very confusing. Rabbi Gordimer and the writer made the same distinction between two different groups of people, and Rabbi Gordimer went on to describe the group in which the writer places himself in only favorable terms. It appears that the writer is so fearful of rejection that he could not accurately understand Rabbi Gordimer's words of welcome, and I hope he will reconsider.
This is doubly true because Rabbi Motzen, in his response to Rabbi Gordimer, made basically the same distinction between those with SSA impulses and those who make themselves 'advocates' for the 'LGBTQ+ community.' Rabbi Motzen likened these to two categories of Mechalelei Shabbos: "those who do so b'farhesya mamesh, driving their convertible past shul on Shabbos, honking their horn, and waving at those making their way to shul, and then there all the others." And I, for my part, used the same two categories in my response to Rabbi Motzen, and took pains to refer to "the activists as a group" as a subgroup of the same 'LGBTQ+ community' of which the writer disclaims that he is not a part.
That LGBTQ activists tar anyone who sincerely believes marriage to be between a man and a woman as "phobic" is as self-evident as the aforementioned association with 'issurim' (Google "Jack Phillips homophobic" if you need proof). This is, as with the earlier case, not the fault of the frum community any more than it is the fault of Jack Phillips. Once again, it is a reality created by 'LGBTQ+' advocates that should not pose an obstacle between a sincere, frum person with SSA impulses and the rabbonim and roshei yeshiva that the writer acknowledges that he, without such fears, might consult. [It is interesting that a rav is automatically assumed to be more judgmental than a frum therapist.]
Thus none of that which the writer claims "proved our worries correct" was based upon an accurate reading of what Rabbi Gordimer and I wrote. In reality, there is no such barrier! No one would be "written off," and whether or not they would merely be "told to do (or not do) things we already knew" cannot be known until each individual comes forward and asks a Rav that he trusts.
In other words, the doors are open, even if the closet remains closed to the public. And I hope that is something the writer, and others in similar situations, will realize.