Response to Response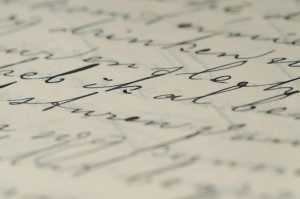 Dear R'Avrohom,
Thank you for the thoughtful response to my post. Yom Tov begins shortly and does not allow for a full response, but I'd like to address two issues that you, and many readers, made. Excuse me for the brevity.
The terms we use to describe people: The article was not limited to people who have same sex attraction. Trying to describe a group of people, I chose to use a term that is commonly used and readily understood. I do not believe that more needs to be read into it, but I understand the objection.
The analogy used: Broadly speaking, there are two categories of people who do not keep Shabbos; those who do so b'farhesya mamesh, driving their convertible past shul on Shabbos, honking their horn, and waving at those making their way to shul, and then there all the others. (I also do not know anyone in the first category.) The same two categories exist regarding the topic at hand. I am surprised that this obvious distinction was not readily understood and that the two categories were conflated. The larger population is certainly the many people in our community who are grappling with these questions and not making public proclamations.
If I could be a little presumptuous, I would assume that the reason readers did not naturally think of this second category of people, stems from a lack of interaction with anyone in this population. With a little more compassion, which is what I was advocating for, not in any way wavering in our beliefs nor subscribing to a dry and technical observance of Torah, more members of this population will feel comfortable bringing these questions to our leaders. A little more awareness of this population will also help our principals, rabbanim, and teachers, be prepared to address the growing number of young boys and girls who have questions on this topic and about themselves.
R'Avrohom, you have stood at the breach and have fought important battles against those who have advocated for a distortion of our Torah. I believe we share a serious concern for ideas that are gaining traction in our society that are antithetical to our Mesorah. Can we, in addition to waging wars, create an environment that allows the many who are not ideologically bent and are grappling with an impossible challenge feel comfortable enough to come forward? There are so many shailos waiting to be asked, so many teenagers who are utterly confused, so many brokenhearted parents who are embarrassed to seek hadracha. The language we use, the tone we employ, and the messages we send, will allow for these conversations to take place, enabling our Poskim to draw upon their knowledge of our immutable Torah, and strengthening the Torah and the Jewish People in the process.
A gutten Yom Tov,
Yisrael Motzen