Lech Lecha – The Meaning of Magein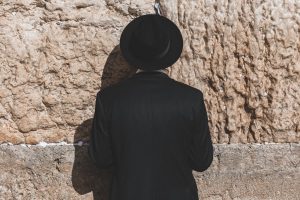 "I am a shield for you," is the common translation of what Hashem told Avram after the war of the kings (Beraishis 15:1). And Rashi, referencing the Midrash (Midrash Rabbah, 44:4), explains that the assurance was that Avram would not be punished for having killed people during the war in which he rescued his nephew Lot.
But the word magein, as that Midrash makes clear (paraphrasing it as "chinam"), does not mean "shield" at all, but rather "for free." It is a cognate of the Aramaic word for "without cost," as in assia dimagein bimagein magein shaveh — "A doctor who heals for nothing is worth nothing" (Bava Kamma, 85a). The intention being that Avram has received a "free pass," so to speak, for his actions; he has incurred no "debt" for what he had to do during the war. Any deaths he caused will take no toll on his heavenly account.
Which might be understood as a middah kineged middah, a befitting Divine response of chessed (the suppression of din, strict justice, the offering of something unearned) to the chessed that is Avraham's middah, his defining characteristic.
Avraham helps others "for free"; Hashem exempts him from punishment "for free."
The first brachah of the Amidah, "Avos," mentions the three Jewish forefathers, but concludes "Magein Avraham." And, fittingly with the above, the brachah references zocher chasdei avos, "Who remembers the chessed-acts of the forefathers."
Avos is the only one of the Amidah's brachos where concentrated intent is technically required even post-facto. And so, the meaning of "magein" matters. The word can indeed, of course, mean "shield." But, perhaps, in the context of how it relates to Avraham, conceiving of it as meaning "treating with chessed" might be more to the point.
And it would thus be an understandable introduction to tefillah. We ask for many things throughout the Amidah. But we have to realize that olam chessed yibaneh (Tehillim 89:3), that whatever we receive, in the end, if only because we were given life "for free" to begin with, comes from Divine suppression of din.
© 2021 Rabbi Avi Shafran
My most recent Ami column, "80 Years Since Babi Yar," can be read here.
And a letter I wrote about Martin Peretz's characterization of Orthodox Jews can be read here, and is reproduced below.
WSJ • OPINION
• LETTERS
Mr. Peretz Takes a Swipe at Orthodox Jews
In reviewing a book about the 'othering' of Jews, no less.
Oct. 10, 2021 3:04 pm ET
Irony has seldom been more glaring than in Martin Peretz's claim, in his review of Dara Horn's "People Love Dead Jews" (Bookshelf, Oct. 5), that "many of the ultraorthodox, the very pious, the canonical don't think of me and mine as brothers and certainly don't think of Jewish women like Ms. Horn as sisters."
How dolefully humorous that my brother, Mr. Peretz, in reviewing a book by my sister, Ms. Horn, about how much of the world treats Jews as "others," not only misinforms readers but engages in a particularly ugly "othering" of fellow Jews, those of us who hew to our—his, Ms. Horn's and my—mutual religious heritage.
Rabbi Avi Shafran
Agudath Israel of America
New York