Uninvited guest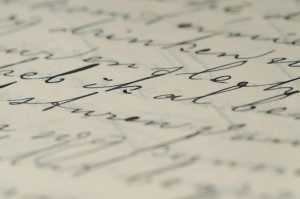 3 b Menahem Av
Remember the party-crashing in the Kamtza and Bar-Kamtza episode? Well, I had my own experience last week.
Jonathan Rosenblum describes below what he would have told the Jewish People Policy Planning Institute (JPPPI).
In a quixotic gesture to share some insights from the haredi sector, I actually went there. I traveled from the hassidic neighborhood where I live in Netanya to the conference in Jerusalem. I sat quietly through two workshops, and then asked the organizers formally to participate in the conference. I was politely and firmly asked to leave -they claimed that this was only for professional planners. Even my informing them that I had a Master's degree in Planning from the Technion did not sway them and I understood that they were not interested in hearing from that sector (the haredim) that arguably has had the most success in fighting assimilation.
If I could have stayed, I would have made four points. 1) Practice what you preach. If Jewish tradition is so precious, begin every session at such a conference with some relevant text from Jewish tradition. I brought with me the text of the midrash that I discussed below on July 10 ("People Population Policy Planning Palaver") on the copper mirrors and their role in the Temple and post-Destruction era. (I even brought some actually copper mirrors!) 2) Use a business model. If I were a business owner and wanted to expand my business, I would emulate other businesses that are thriving. If I were a Martian and I were asked how to ensure the future of the Jews, I would examine closely what the centrist and haredi Orthodox have done and are doing, since it is there that we find negligible intermarriage, early marriage, large families, low divorce. 3) Use the ripple-and-trickle-down model. Allocate scarce resources to the involved core of Orthodox and committed non-Orthodox to increase their effectiveness rather than spreading resources on the indifferent periphery a mile wide and an inch deep. An empowered core will attract some of the assimilating periphery. Make Jewish day schools the highest priority of the Jewish community. 4) Go see what works. At the time the JPPPI was meeting there were at least two other conferences taking place in Jerusalem, both of Orthodox women — Binyan Shalem (4000 haredi dati leumi, hardal women) in Binyanei Haooma and Soferet (Orthodox women writers) in Har Nof.
One prominent speaker at the JPPPI conference engaged in verbal haredi bashing and spouted the usual canards about haredim. I am trying to locate him now and tell them that (a)although I disagree with him, I admire his passion, and (b) I would like to send a driver to bring him for a visit to Laniado hospital medical center founded and run by hard-working Sanz hassidim for the benefit of everyone in Netanya.
To paraphrase commentor #3 (Garnel Ironheart) on Jonathan's posting below, the essential difference is that the JPPPI participants whom I knowhave discussions, while the Orthodox women I know have babies.