Defending Rabbi Sacks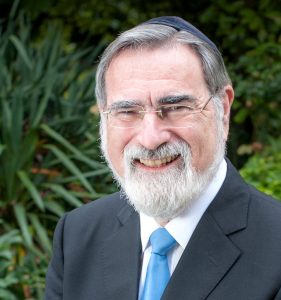 A comment I received on my recent tribute to Rabbi Jonathan Sacks z"l is important enough to deserve a more thorough response than usual. You'll find the comment below, followed by my long reply

================================================================================
This is something I've wanted to ask you about for a long time, Rabbi Adlerstein. Although I never read Dignity of Difference itself, I did read the discussion of it in Marc Shapiro's review in the Edah Journal (2003) which includes a good deal of quotation. If he presents it accurately, it seems that Rabbi Sacks' approach to religious pluralism – or better yet, the relativity of truth- is arguably the greatest undermining of Judaism possible. Even an open-minded thinker such as Shapiro acknowledges that it upends millennia of normative Jewish thinking. (As far as the "sources" Shapiro musters to provide a basis for Rabbi Sacks' thesis, I think that anyone with a strong background in learning will agree that they are ridiculous; it's hard to imagine such an essay emerging from the more mature Shapiro of today. e.g. Does anyone think it plausible that when Bava Basra 15b states that Hashem sent prophets to the Nations it was referring to the Buddha sent to preach idol worship?)
It's therefore very disconcerting to have to conclude that a contemporary hero of Judaism such as Rabbi Sacks, who embodied the best of his areas of Jewish learning and personal qualities, was a heretic. The fact that he revised the book isn't helpful; removal from a book doesn't mean that the ideas were removed from his mind. As a ben Torah and as someone profoundly sensitive to and committed to the theological backbone of Judaism, and a prominent chassid of Rabbi Sacks, perhaps you could explain to us how it is that you resolve this issue.
I hope that the above isn't misconstrued as disrespectful to yourself, Rabbi Adlerstein, but as an honest request for clarification on a serious matter.
=================================================================
Was Rabbi Sacks a heretic, G-d forbid? It is painful to even write those words as a serious question. But if a question is asked respectfully and in good faith, it deserves an answer. And it was asked by several who wrote in, albeit not quite as respectfully.
It's been a long time since I read the controversial parts of The Dignity of Difference, as well as the even more important long document of clarification that R. Sacks issued. I don't have access to the book (packed somewhere in the many boxes I have to sort through in our new location, when I get back to Israel) or my notes, nor am I ready to commit the time necessary for a reread. I do remember being uncomfortable with several points of his articulation. I also remember being rather reassured by his fuller explication of what he meant in the follow-up document. Without throwing myself into the fray, I would like to make three points from memory, however fallible that it may be:
1) There is a fine (and dangerous) art in articulating Torah in front of fully or partially hostile audiences. People who do always come under fire. Think of Ramban, in the debate at Barcelona, where he said that Aggada = sermons, and it is no big deal if people don't accept it. (He did this to defuse Pablo Christiani's arguments that moshiach was born around the time of the churban, and therefore was – you guessed it.) The debate at Tortosa echoed this view, this time out of the mouths of the Baal HaMaor and R. Yosef Albo. Such a statement would not stand a chance today as a letter to the editor in Yated.
The most important example may be R Dovid Sinzheim (AKA the Yad Dovid on Shas) who led the rabbinic response to the questions posed by Napoleon at the Paris Sanhedrin. (E.g. Are Jews allowed to marry non-Jewish Frenchmen? A- "Well, ya see, we have a whole ritual surrounding marriage. The liturgy just wouldn't fit Monsieur Pierre. Only native Jews can relate to those words. Nothing personal, though. We think Frenchmen make great spouses." Not a response that will win awards for halachic fidelity. R Sinzheim recognized the stakes he was playing for – Napoleon saw himself as a great savior and emancipator, but couldn't figure out if emancipated Jews would be loyal citizens of his new France, or a fifth column – and engaged in the fine art of delivering to his audience something they could relate to, without lying about or distorting Torah. Just pushing the envelope a bit, and resorting to language that could mean different things to different people. I have no idea as to how his command performance was received by rabbinic colleagues, with the exception of the Chasam Sofer himself. The standard edition of the Derashos includes a hesped for R. Sinzheim that lavishes praise upon him, and explicitly mentions the role he played in navigating the challenges posed by the Paris Sanhedrin.
Rabbi Sacks, then, merely continued a practice begun by some stellar figures of earlier times who presented Torah to non-Jews in a way that would win their respect, rather than their condemnation.
2) What do we make of R. Sacks' contention that world peace is not attainable unless religions drop claims of exclusivity? They must come to realize that no one has a monopoly on truth, and that different faiths have contributions to make. Is this something that Torah-Jews can live with?
First and foremost, I believe, R. Sacks inveighed against a pernicious form of exclusivity that is endemic to certain faith groups. That exclusivity means not only that their tradition is authoritative, G-d given, and complete, but that it completely denies the existence of anything of worth in the beliefs of competing faiths. Degrading the beliefs of others as entirely worthless leaves room for viewing members of those faiths as less than fully human. It opens a door widely to those who would go further and try to eliminate those sub-human competitors. I think that R. Sacks was primarily arguing that people can believe that their faith is the one that G-d had determined will get people to Heaven – even to the exclusion of all other faiths – but still contain truths that make the practitioners of those faiths worthy of respect, to be treated with dignity. Enough dignity that people would want to work cooperatively with each other, rather than exterminating them.
I hope I am remembering correctly. If I am, R. Sacks stands on firm ground. Truth to us is not an all or nothing proposition. Many sources locate different belief systems on different places on a continuum. In other words, faiths that we completely reject as Jews nonetheless differ in the amount of emes that they contain. We don't shy away from accepting that they in fact contain some admirable beliefs. They miss the all-important bulls-eye, but they don't miss the target altogether – although some do.
Are forms of avodah zarah that see heavenly bodies as intermediaries between a Supreme Deity and us superior than those which deify dozens of sundry forces and objects? We have seforim that say just that. Does that mean that forms of Hinduism that insist that they are monotheistic (because they see a single god at the top of a pyramid of gods) are comparatively better than those who simply believe in dozens of competing gods? I would think so. Doesn't that mean that the former have access to more truth than the latter?
Lots of important figures accepted the notion that shituf was permissible to non-Jews. Doesn't that mean that shituf-based beliefs come closer to the truth than non-shituf forms of worship? Aren't we crediting them for recognizing on some level the existence of the One G-d – even if Hashem demands more exacting belief from His people?
Rambam considered Christianity avodah zarah. Yet, in several teshuvos, he speaks more favorably about Christianity than other forms of avodah zarah, because it accepts the validity of Tanach. Doesn't this mean that it contains emes about a G-d who communicates reliably with Man – something rejected by so many others?
Some are willing to go further, and see real contributions made by faiths that we reject. Consider the words of R. Shamshon Raphael Hirsch to Bereishis 16:14:[1]
The Arab nation, descended from Avraham and Hagar, is one-sidedly Jewish…In one respect – viz., the intellectual – the Arab nation occupies a position of prominence. It developed with keen insight the idea of G-d, and idea bequeathed to it by Avraham. Consider the magnitude of the Arab influence: The ideas on the unity of G-d in the writings of the Jewish philosophers – to the extent that these ideas are developed philosophically – are based largely on the intellectual work of Arab thinkers.
Does that sound like medieval Muslims can lay claim to no truth?
Avraham Avinu at the end of his life sends his "other" sons to the East, after giving then unspecified gifts. Citing Chazal, Rashi explains that these gifts were "shem tumah." I recall hearing only two explanations for this. One of the baalei Mussar argued that Avraham gave these sons some very positive spirituality. However, any spiritual gift that is misapplied turns into a negative force, a shem tumah . My great mentor R. Aryeh Kaplan zt"l, however, surmised that he gave these sons a spiritual awareness that was not connected to belief in a One G-d. He sent them East – to the Far East, a part of the world in which belief in monotheism would be absent for thousands of years. The inchoate spirituality was meant to be a place-holder till an awareness of the Source of genuine spirituality would take hold. For this to happen, there would have to be something in those civilizations that people saw as more significant than their own egos – some transcendent Truth, some conversation about the interconnection of things in the universe, some regard for the powers of the mind/soul. Is it so clear that the Eastern religions that did not know Hashem,[2] but spoke of such Truth, did not in fact possess elements of truth?
Rabbi Sacks, it seems to me, simply looked at others with a less jaundiced eye, and found the elements of truth they possessed.
3) No, he was not a heretic. Full stop.
Heretic" is a word too often applied loosely and irresponsibly to positions we don't agree with. Apikorus, min, kofer – these are terms that have halachic application, and halachic definition. Misusing them amounts to ziyuf ha-Torah, no small offense.
Now, I will readily concede that I was greatly exercised by some of the phraseology in the first edition of The Dignity of Difference. I did find it unacceptable. I was happy to see some of it stricken from the record – and just as happy to see Rabbi Sacks mount a defense in a 100 page addendum added during the controversy. But, as unhappy as I was, I did not regard him, chas v'Shalom, as an apikorus/heretic. Smart people sometimes say some not so smart things. As I described above, it is quite easy for someone trying to translate Torah values into a foreign cultural vernacular to step over the edge. We call that a pleitas ha-kulmus, not apikorsus. To be considered an apikorus, a person should have to demonstrate a pattern of rejecting the broadly accepted beliefs of Torah Jews, not a single pronouncement. I realize that we can point to umpteen examples of this gadol or that who called person X an apikorus, but we have to discriminate between hyperbole an significance.
I recall a time when some talmidim tried to get Rav Moshe Feinstein zt"l, the posek hador, to call out a major rabbinic figure as an apikorus. They called
attention to some of his positions which might have justified such treatment, at least the way they saw it. Rav Moshe replied, "Not everyone who says apikorsus is an apikorus."
That, I believe, is an extremely important point to keep in mind. All the more so, because almost always, those doing the calling out are hard-pressed to offer a definition of heresy – at least the kind that is based on beliefs that run counter to the accepted system we see as part of Torah she-b'al peh.[3] At several times, I've spoken to morei hora'ah in different cities about various contemporary figures, and whether to consider them apikorsim in halacha. Each time, we were in full agreement about the impossibility of considering them within the fold of Torah Judaism is we understand it. If I found out that any one of them taught one of my grandchildren, I would immediately call my kids and ask them to pull their children from the classroom. At first, these halachic decisors were ready to call them apikorsim. After I pressed them to define the term, they backed off, and we could not resolve the question.
The Chazon Ish, on the other hand, does offer a definition of an apikorus. He points to the historical reality that the avodah in the Temple was conducted for many decades by Kohanim who were Saducees, i.e. they rejected the Oral Law. Rejection of the Oral Law is one of the varieties of heresy mentioned by the gemara. Yet, says the Chazon Ish, their belief system did not invalidate their avodah. We must conclude, says the Chazon Ish, that rejection of the Oral Law invalidates only when the person distances himself completely from traditional Jewish life. I don't think anyone is going to make that claim about Rabbi Sacks, who lived his life entirely within the bounds of halacha, and had high regard, believe it or not, for the more haredi elements of the community.[4] At least the ones who operated with menschlichkeit.
Bottom line: Rabbi Sacks was no heretic, but a trailblazer who was responsible for incredible kiddush Hashem. His accomplishments should be emulated, while we should take note of the pitfalls that opened before him, which we should indeed avoid.