A Reply to Rabbi Yaakov Menken on Abortion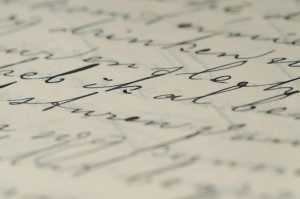 by Rabbi Michael J. Broyde
Rabbi Menken wrote:
Abortion: I do not know the source for Rabbi Dr. Broyde's claim that per Agudath Israel, "a fetus is not a person in the Jewish tradition." I have not seen such a statement from the Agudah; on the contrary, to my reading the Agudah has said the opposite.
I will try to address this question directly.
First, it is important to be factually clear here: The Texas Heartbeat Anti-Abortion Law contains no religious exemption to it. As the New York Times notes "The only exception is for medical emergencies" and nothing else. There is no exception for "pregnancies resulting from rape or incest, nonviable pregnancies in which the fetus still has detectable cardiac activity, or cases in which the fetus has a fatal and untreatable condition." Furthermore, everyone agrees that Agudath Israel does not support the Texas law, since they say so explicitly here in a document, a fact that Rabbi Menken elides.  Agudath Israel explains that "while the Agudah has supported legislation limiting the current right to abortion, it has always taken pains, in legislatures and courts, to stress that it can only support such laws if they include a religious exemption clause." Why include a religious exemption? We do not support religious exemptions from the laws of murder or theft? (To allow someone to kill me because their religion mandates it, is – to note the obvious — ridiculous.) Rather, the answer is clear: since the status of a fetus is in dispute in halacha – with some claiming a fetus is a person and abortion is murder and others arguing that a fetus is not a person and abortion is not murder — Agudah wants to give all religious authorities the right to decide this question as they wish, including committing an act that some consider murder, but others do not.  To do this, Agudath recognizes that American law must determine that that a fetus is not a person, and abortion is not murder, as a matter of American law.
Second, Rabbi Avi Shafran – the director of public affairs for Agudath Israel of America – states explicitly that "Judaism, in this sense, regards a fetus neither as a baby nor a tumor. It views it, entirely reasonably, as an entity with the potential to become a human being. **** I would not favor any law that affords full personhood to a yet-unborn baby." A potential life is not a life, but some lesser status and not a person. Because of this, religious exemptions are permitted.
Third, and more importantly, Agudath Israel itself adopts this view in their brief to the United States Supreme Court in Casey v. Planned Parenthood. Agudah makes is quite clear that they do not agree with Roe and they do not think that there should be a right to have an abortion in every case. But, they also make it quite clear that there are cases in which they seek constitutional protection for the right to abort whether or not the mother's life is in danger.[1] This cannot be defended in the framework Rabbi Menken has advanced – since he maintains that one should never permit an abortion other than in cases of mortal danger to the mother's life as the fetus is a life – whereas Agudah seeks to defend the right to abort in any case in which any "Fundamental" Constitutional right is at stake.  Agudah is prepared to allow any "clergy" to authorize an abortion or even any person when they assert that their religion mandates it — even liberal ones and even ones who will permit abortions that Rabbi Menken thinks are murder.
Finally, because Rabbi Menken's summary of halacha makes no mention of any view within Jewish law that supports the idea that a fetus is not a life and killing it is not murder, a reader might wonder where these views come from. This short note is not the place to review the halachic issue related to abortion: suffice it to note that these are well known views advanced by many Jewish law authorities for more than 1,000 years that abortion is not murder since a fetus is not a person — from Rashi (Sanhedrin 72b) justification of abortion since the fetus is not a person to Tosafot's claim (Niddah, 44b) that abortions are mutar, to the Tzitz Eliezer's assertion (Tzitz Eliezer 13:102) that even after fetal-viability an abortion is permitted even when the mother's life is not in danger. Indeed, classical Jewish law theoreticians posit that besides murder, it is possible that abortion is prohibited because it is the destruction of potential life (Chavot Yair 31) or of the positive commandment to have children (Mishpatai Uziel 4 CM 46) or the prohibition to damage oneself (Maharit 1:97), or even the Zohar's (Shemot 3b) idea that abortions drive the Divine presence away as well as others.[2]
My basic religious view is that Agudah is adopting the same view on abortion that Rabbi Moshe Feinstein directed them to adopt on time of death, which is that on matters which are in reasonable dispute as a matter of Jewish law, the role of the secular government is not to resolve this dispute but to allow each person to do as their faith directs.[3] This cannot be done unless the fetus is not a life as a matter of American law.
Allow me to summarize my view:
If one adopts the view that a fetus is a person, then abortions are only permitted to save the life of the mother, as Rabbi Menkin supports. No general religious exemption is proper or needed, no different than killing people generally.
On the other hand, if one thinks a fetus is not a person, even if one does not support abortion on demand, one could support the right to have an abortion for many reasons in addition to medical danger to the mother, including matters of religious faith, as Agudath Israel notes.
Many giants of halacha do not think abortion is murder. Some think it is. All agree that there is no right to have an abortion in halacha for trivial and not significant reasons, at least after 40 days of pregnancy.
Because of these ideas, it is wrong as a matter of Jewish law and ethics to claim in a definitive and normative way that abortion is murder in the Jewish tradition.
Because of these ideas, it is wrong to seek secular laws that coerce people into violations of Jewish law.
Rather, it is more logical to support policies that can never interfere with a persons ability to obey Jewish Law.
In short, Agudath Israel balance of the competing dictates of Jewish law correctly motivate it to consider a fetus not a person in American law.
Michael J. Broyde has served in a variety of rabbinic roles in the United States, from rabbi of the Young Israel in Atlanta to the Director of the Beth Din of America. He is now a Professor of Law at Emory University and the Berman Director of Projects in the Emory Center for the Study of Law and Religion.
See https://drive.google.com/file/d/1SRFUrn8B4PQNiCe1sk5sCCSRUks_mfr9/view. The full text of Agudah's argument is:

In Extraordinary Cases, Where the Constitutional Source of the Claimed Abortion Right Includes a Source In Addition to the Personal Liberty/Privacy Interest — For Example, Cases Where Abortion Is an Expression of Free Exercise of Religion – Abortion Should Remain a "Fundamental" Constitutional Right 

  

The conclusion that most abortions are not expressions of a "fundamental" right does not mean that all abortions are not expressions of a "fundamental" right. Some are — and should expressly be recognized as such. Consider, for example, the case of a pregnant woman whose clergyman advises her to procure an abortions as a matter of religious obligation — as in fact a rabbi may advise a Jewish woman under certain extraordinary circumstances. When that woman seeks an abortion, her claim is constitutionally grounded not only in her general liberty/privacy interest, but also in her First Amendment right freely to exercise her religion. Under such circumstances, the woman's claim to abortion deserves enhanced constitutional status. Free exercise rights are indisputably "fundamental." E.g., Wisconsin v. Yoder, 406 U.S. 205, 214 (1972). Government may not burden free religious exercise unless it can show that "an inroad on religious liberty . . . is the least restrictive means of achieving some compelling state interest," Thomas v. Review Board of the Indiana Employment Security Division, 450 U.S. 707, 718 (1981); or, as the Yoder Court put it, "only those interests of the highest order and those not otherwise served can overbalance legitimate claims to the free exercise of religion." 406 U.S. at 215. Although the Court has not had occasion to consider the applicability of its free exercise jurisprudence to the abortion context — Harris v. McRae, 448 U.S. 297, 320-21 (1980), the one case where the issue was raised, was dismissed on this point because the plaintiffs lacked free exercise standing — there is every reason to emphasize both its relevance and importance in any post-Roe regulatory framework. It is true that in Employment Division, Department of Human Resources of Oregon v. Smith, 494 U.S. 872 (1990), five Justices of the Court voted to curtail considerably the scope of the Free Exercise Clause, holding that free exercise protection does not extend to laws of general applicability that burden religious practice only incidentally. Nonetheless, even the Smith majority acknowledged that "the First Amendment bars application of a neutral, generally applicable law to religiously motivated action . . . [where the free exercise claim is advanced] in conjunction with other constitutional protections . . ." 494 U.S. at 881. Such a "hybrid situation," id. at 882, which under Smith does merit heightened constitutional protection, would appear to be present when a woman seeks abortion as an expression of her religious beliefs; her claim in such cases would be predicated on the twin constitutional bases of liberty/privacy and free exercise. The interplay between abortion and free exercise of religion is by no means a trivial issue. ↑

For more on abortion and Jewish Law, see Daniel Eisenberg, "Abortion in Jewish Law at https://www.aish.com/ci/sam/48954946.html or The Ner LeElef publication "The Jewish Approach to Abortion" https://www.morashasyllabus.com/class/Abortion.pdf or Fred Rosner, "The Jewish Attitude toward Abortion" Tradition 10:2 48-71 (1968) and Rabbi J. David Bleich, "Abortion in Halakkhic Literature" Tradition 10:2 72-120 (1968) or Daniel Sinclair, "The Legal Basis for the Prohibition of Abortion in Jewish Law" Israel Law Review 15:1 109-130 (1980) or Rabbi Aaron Lichtenstein, "Abortion: A Halachic Perspective," (trans. Nathanial Helfgott), Tradition, 25:4 3-12 (1991). What one sees from these sources is a diversity of approaches. ↑

Rabbi Feinstein writes in Iggrot Moshe Hashkafa 4 (in volume 9) (The translation is fast draft and I welcome corrections).

בע"ה ח' שבט תשל"ז

הנה על פי דין התורה אי אפשר בשום אופן לא אפילו אדם גדול בתורה להכריח לאחד בעניני גופו ונפשו לענין חשיבות המיתה, מחמת שלדעתו הוא כבר כמת שיקבל דעתו, וגם לא לשום מדינה ומלכות לומר שיקבלו דעתם, אלא האדם החולה בעצמו וגם קרוביו הם צריכים להחליט בזה, זאת אומרת אם אינו כנגד התורה אחרי שישאלו דעת חכם גדול ומובהק בזה, וכאשר מדינתנו ארצות הברית באמעריקא אין רוצים ח"ו לכוף למי שהוא לעבור על דיני התורה, יש להם לקבוע סעיף מיוחד על מה שיקבעו בעצמם, שהחולה בעצמו וקרוביו לא יהיו מוכרחין לכל מה שיקבעו בזה אם הם אין רוצים כיון שנוגע זה לגופו ונפשו. ויותר לדעתנו היה נראה שאין זה הדבר השייך לממשלה ומדינה כי זה ענין פרטי לכל אדם בעצמו והוא ענין הנוגע לתורה והלכה של אמונתנו. משה פיינשטיין

The eighth of Shevat 5737 [=January 27, 1977]

According to the law of the Torah [Jewish Law], it is impossible under any circumstances for even a great Jewish law scholar to force one to deal with the matter of his body and life [soul] with regard to the importance of death, because he believes that he is already like a dead person [close to dying] and has accepted this. No state or government can say that a person must accept their view. Rather this sick person himself and his family need to resolve this matter. That is, if he is not doing anything against the Torah after asking a great Torah scholars opinion on this. When our country, the United States of America, does not want to force anyone to violates the laws of the Torah [God forbid], they have to enact a special clause on the law that they pass, that the patient himself and his relatives will not have to what secular law directs if they do not want to because this concerns [only] his body and life [soul]. And in our opinion even more so it would seem that this is not the type of thing that belongs under the government or state at all because it is a private matter to every person alone and it is a matter that concerns the Torah and Halakha of our faith. Moshe Feinstein.

This teshuva is discussed by Rabbi Chaim Dovid Zwiebel,Esq. "Accommodating Religious Objections to Brain Death: Legal Considerations"  Journal of Halacha and Contemporary Society, 17: 49-68 (1989). ↑