Listening to Multiple Voices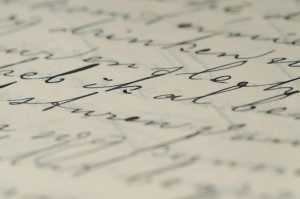 Much of the recent thrusting and parrying regarding Shmitah in these pages has brought home once again the importance of listening to other voices, especially the ones with which you do not agree. Two items last week exposed additional facets of the issue, one theoretical, and one a practical object lesson.
Chief Rabbi Jonathan Sacks was in characteristically impeccable form in his weekly essay. I cite here only a few paragraphs, but cite them in their entirely:
To put it at its simplest: we believe that the God of Israel is the God of all humanity, but the religion of Israel is not the religion of all humanity. You do not have to be Jewish to have a share in the world to come. The universality of the Jewish God stands in counterpoint to the particularity of Jewish life. No other religion of revelation embodies this tension. It explains our relative smallness and our reluctance to proselytise. It also explains why Jews have had an influence on the world out of all proportion to our numbers. Despite our particularity, our message the human person as the image of God, the story of the exodus, and the idea of a covenantal society has often been felt to hold universal significance.

Yet it is just here that we confront the surpassing irony of Jewish history in the modern world. Beginning in the 19th century, a fateful rift opened up within Jewry. I refer not to the obvious divisions between Orthodox and Reform, religious and secular, Zionist and Diasporist, Ashkenazi and Sefardi. I mean the distinction between the universalists and the particularists. The universalists focused on saving the world, even at the cost of losing their Jewish identity. The particularists concentrated on saving Jewish life, even at the cost of disengaging from the world.

What giants the universalists were: Spinoza, Marx, Freud, Durkheim, Levi-Strauss, Mahler, Kafka, 39 per cent of Nobel prize winners in economics, 10 winners of the Nobel prize for literature. The list is huge. Collectively they were shapers of the modern mind, yet their connection with Judaism was at best minimal, at worst hostile.

The particularists, too, were heroes. They include the great heads of yeshivot and leaders of Chassidic sects. Collectively they have rebuilt the citadels of Jewish life, ravaged by the Holocaust. Sixty years ago they seemed headed for extinction. Today they are the most rapidly growing sector of Jewish life, in Israel and outside. Yet their success has been predicated on disengagement from the wider world. There are notable exceptions, but that is the norm.

Yet the split is deeply un-Jewish. To be sure, there were always Jews (in biblical times the priests, today the Charedim) who lived holy lives in isolation from the world, and this has an honourable place within our tradition. But the Jewish mainstream was both universalist and particularist. The two cannot be separated without losing what is most distinctive about Jewish life, making Judaism different from Christianity and Islam on the one hand, and tribal or nationalistic cultures on the other. Not only is it un-Jewish. It risks compromising the single greatest contribution Judaism has to make to humanity as a whole in the 21st century.

For what the world faces today is an epic clash between the universal and the particular, in the form of the global economy on the one hand, and resurgent ethnicity on the other. Rarely if ever before have we needed more urgently the classic Jewish imperative: to be true to our faith while being a blessing to others regardless of their faith.

This is how the Torah tells the story of Abraham. He fights a war for the sake of his neighbours. He pleads with God on their behalf. Yet he does not adopt their way of life. He is in, but not of, his time and place. His faith is singular, his moral concern universal. That is what makes his contemporaries say of him, You are a prince of God in our midst.
Contemporary Jews, according to Rabbi Sacks, have an opportunity to directly and profoundly impact upon a world that is open to Jewish input for the first time in millennia. We can only accomplish that if we listen to the multiple voices within our tradition that demand the particularism of steadfast observance of our mitzvos while understanding the universality of major parts of the Torah's message. Rabbi Sacks speaks from experience. Polls show that he is one of the most listened-to people in England – among non-Jews! At the same time, he has found the rifts and animosities within the Jewish population to be an intractable problem. Many of our readers have pointed out the disturbing reality that there are many in all camps who simply dismiss the viewpoint of all others.
No one really expects him to heal those rifts. However, at least listening to people with other points of view – even consulting with them – remains not only advisable, but essential to functioning in a complex world. Here is a case in point.
Months ago, an Israeli marketing firm introduced an English language viral commercial aimed at Western audiences. Part of a new strategy to brand Israel as an exciting destination for young Westeners, it mixed biblical themes with more modern sensibilities.
Well, maybe only one biblical theme, and an unfortunate one at that. The commercial displayed (no, I am not going to link to it or even make it easy to find) a number of females trying to emulate Eve before the Sin, at least in basic manner of dress. Their habitat was a sun-drenched Israeli beach, not the Garden of Eden. Some very masculine types, clearly post-Sin and very much infected with the venom of the primordial Serpent, express their admiration for the scenery, at least the two-legged kind. Their language of expression was basic Anglo-Saxon, mostly (between swallowing their saliva) things like "Holy F—!", and "Holy Mother of G-d!"
The latter phrase, in particular, did not please committed Christians, who saw sacrilege in the Holy Land, which they assumed was the work of the government of the Jewish State. It evoked some strong comments from individuals who are usually very friendly to Israel. These comments, in turn, provoked nasty countercharges, and very mainstream sites like Israpundit and NRO got involved.
I started making phone calls to friends in Israeli diplomatic circles. They made phone calls to the Ministry of Tourism. It did not take long for me to learn that the Israeli government did not commission, vet, or approve the ad. The Ministry of Tourism never used the ad, which achieved a life of its own on the internet after being left there like a foundling by the marketing firm that had created the ad to demonstrate new ways in which Israel could sell itself. Maybe, in this case, sell itself short. The Government officials I spoke to reacted – unequivocally and univocally – with regret, embarrassment and consternation.
The ad is offensive to Christians, Jews, women and common decency. All the more so at a time in which there is a full-court press on friendly church groups to reconsider and repent for the sin of supporting Israel. This is not what we needed.
Now, some will not and did not see it that way. One consular official showed the commercial to a nominally Christian staff-member, whose reaction was notable: "I don't see anything wrong with it. Do you care what some right-wingers are going to say?"
Yes, actually, if your business is diplomacy, or even common decency. Someone out there who saw the commercial in the last months should have paused after admiring it and said, "As a religiously secular person, I think this is clever. But it strikes me as something that others might see differently. Perhaps we ought to have someone with a different perspective look at it." Israel could have avoided another blot on its image – one that in this case turned out to be undeserved.
Listening to, even seeking out the opinions of others is not only a good way to keep one's own viewpoints balance and honest, it can also be a survival technique in a complex world.