Responding to my Critics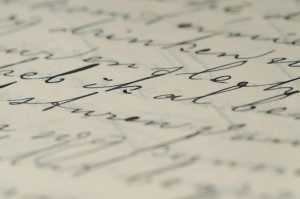 Just over one hour ago, fully mindful of the negative reactions that my article has provoked, I approached an elderly neighbor of mine here in Jerusalem. This man is a survivor of Auschwitz who lost his entire family there. I asked him if he was aware of the Gush Katif children who had appeared with the "jude" ïnscribed on a yellow star. "Of course," he replied. I then asked him the following: "As a survivor yourself of such horrors, what do you think of this action by the youngsters? Were you offended? Do you think it was a cheap stunt?" These were his exact words, translated from the Hebrew:
"Offended? Cheap stunt? Definitely not. I'm glad they did what they did. Of course, I am not saying that this is a Holocaust, not at all – obviously not – but the world needs to know that there are real parallels here to the real Holocaust. What these kids did was very very good.." (Name and address supplied upon request.)
This sentiment has been echoed by other Holocaust survivors whom I know. Not only did they not feel that this was a trivialization of the great tragedy, and not only did they not feel offended; they applauded it, because they felt that the message of Holocaust echoes needs to be broadcast far and wide. I do not think that we need be more "sensitive-than-thou" to Holocaust references than are Holocaust survivors themselves . (Granted, there well may be other survivors who were offended, but at the very least I do have some credible support on which I based my comments.)
I pray that my conversation with this man will serve to temper some of the indignation engendered by my essay. With his statement I coul rest my case. But I want to add something.
I am accused of "comparing Gaza to the Holocaust" and of ignoring the sensitive role of the Israeli army. Such accusations make me wonder if my words were actually read. Here are some direct quotes from my piece:
"The Israeli army tried to display gentleness and sympathy…"
"…there lingers a faint Holocaust aroma."
"To be sure, not a Holocaust, but certainly redolent of it."
"…a loving tap on the shoulder…"
In no lexicon are terms like "faint aroma" or "redolent" anything more than suggestions of a distant recollection. Under no circumstances are they to be construed — nor were they intended — as indicating equivalence — especially when I wrote, "to be sure, not a Holocaust…" It is obvious that the horrors of the Holocaust are sui generis, and are not to be placed on the same level with any other such event in history. I certainly did not intend to compare Gaza and the Holocaust, nor do I think I articulated such sentiments (though I did use the term "mini-Holocaust") but if I gave that impression, I apologize and will try to be more clear in the future.
Why such gross misreadings? I offer a theory (with no offense intended to American Jews, since I am a part-time one myself): I dare say that the vast majority — if not all — of those who were so upset by my remarks do not live in Israel. Because they do not live in Israel, they cannot possibly appreciate the emotional trauma that Israelis of all kinds are undergoing during these expulsions. Example: I attended a wedding this week where the single topic of conversation was the expulsion operation and the suffering it has caused to thousands of innocent and idealistic men women and children. The discussion was not theoretical clucking. It was passionate; it was loud; tears flowed together with the wine at this simcha. And across the Orthodox spectrum – haredi to shtreimel to kippah serugah — everyone there felt that this was a human tragedy of major proportions.
American Jews get their news and views from the likes of the New York Times, (which casts its influence over most of American newspapers); from CNN, from NPR, from Time and Newsweek, etc. Athough American Jews may disagree with the slant of this liberal and anti-Israel media, societal attitudes do willy-nilly infiltrate the American-Jewish psyche. Thus it is, I submit, that while the Israeli Orthodox reaction to the expulsions is highly emotional, that of American Orthodox Jewry is relatively cerebral, objective, and detached. American Orthodox Jews have generally been passive about the situation — as witness the tepid withdrawal statements by the (Orthodox) Rabbinical Council of America and the Orthodox Union. To be sure, American Orthodox Jews are unhappy about the withdrawal and expulsions, but it has not as yet reached their emotional selves. Their kishkes are as yet unaffected. Granted, perhaps we need that detachment as a counterbalance to our passion — but if you have looked into the eyes of the so-called settlers and their families who are now cramped into hotel rooms, dormitories, youth hostels and trailers all over Israel ,who are unsure about their futures, whose lives are shattered, who have no jobs or housing, who are facing the usual bureaucracy, and whose children don't know if or where to go to school just two weeks before school is to begin — if you have looked into their eyes and talked with them, then you cannot help being deeply moved, and thus references to Holocaust aromas — aromas, not equivalence — do not seem out of place.
On the other hand, when one's identity with the settlers is theoretical and is seen through the distant prism of unsympathetic media strangers, and when one has had no personal contact with the tragic situation on the ground, then it is understandable that when reference is made to Holocaust redolence — redolence, not equivalence — anger and rage take over.
Finally: what is most distressing is that everyone seems to have missed the essential point that I made at the end of my blog: the need for some serious introspection, for cheshbon hanefesh on ou part — in keeping with the Rambam's advice concerning tragedies that befall a Jewish community. Apparently, so distressed was everyone by my aroma-and-redolence thesis that they never reached the critical last paragraph. Which, I confess, is more a failing of the writer than of the reader.