On the Hundredth Yahrtzeit of Reb Chaim Brisker- From Rebbe to Talmid: Intellect and Ayin Tova.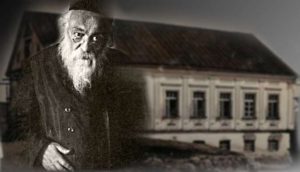 by Reuven Ungar

The Torah is passed on from rebbe to talmid, from generation to generation. Chachmei HaMesorah, ma'atikei ha-shemua are charged with this task. This summer will mark the 100th yahrtzeit of Rav Chaim Soloveitchik, Rebbe in Volozhin, Rav of Brisk. It is difficult to overstate the sea-change that Reb Chaim's Brisker Derech caused in talmudic study. Across the globe, students of Torah are influenced by Reb Chaim while swimming in the sea of the Talmud. Concepts that Reb Chaim emphasized such as cheftza-gavra, two dinim, and analyzing the terminology and location of the Rambam's rulings in the Yad Ha-Chazaka are employed to comprehend the meaning of the sugya. 
Is intellectual profundity and depth the sole reason for the popularity of Reb Chaim's approach?  Some think differently.

Shvilei Nissan (chiddushei Torah, biographies and essays authored by the rav of Lakewood, Rav Nissan Waxman) includes a biographical sketch of the author's rebbe, Rav Shlomo Polachek, the Maitsheter Ilui. Rav Waxman conveys the opinion of the Maitsheter that the personal characteristics and middot of a rebbe are the primary channels of the transmission of Torah to talmidim. Middot tovot are essential to the success of influencing talmidim. The warmth that Reb Chaim displayed towards his students and the care that he extended to the downtrodden in his home were what won over the hearts of his disciples, and enabled the dissemination of his penetrating Torah thoughts throughout the Torah world. Rav Waxman supports his rebbe's view, quoting the gemara in Menachot (53b) that it is fitting for the objectively good Torah to be given via Moshe who is permeated with the trait of goodness. Middot tovot demonstrate the inherent goodness of the rebbe, qualifying him to transmit the Torah to future generations.
This concept is complemented by the statement of Chazal that Moshe Rabbeinu shared the depth of the Torah- pilpula of Torah– with the Jewish People as a result of his ayin tova, generosity of the spirit. 
The intent of the following paragraphs is to highlight applications of this thesis based on the mosrei Torah- ma'atikei ha-shemua– of recent and current generations. The four mosrei Torah we will discuss are second and third generation talmidim of Reb Chaim. They all possessed this inherent goodness and recognized that Torah is above personal agendas. These rebbeim exercised generosity of the spirit- ayin tova– in teaching Torah to the Jewish People. On a personal level, their stories resonate with me; my rebbeim are their talmidim.
We will do this through four vignettes, beginning with two students of Rav Shimon Shkop, himself a disciple of Reb Chaim in Volozhin. We will continue with two members of Reb Chaim's family, a son and grandson in-law of Rav Moshe Soloveitchik, son of Reb Chaim. (Rav Shimon Shkop innovated a unique path in learning, which addresses the "why" in the sugya. This was a marked departure from the Brisker approach, which focuses upon the "what." Nevertheless, Rav Shimon, a Torah trailblazer like his rebbe, has to be seen as continuing the sacred mission of his teacher.) 

Rav Dovid Lifshitz learned Torah from Rav Shimon in Sha'ar HaTorah in Grodno, continued his studies in the Mirrer Yeshiva and led his flock as rav of Suvalk. Reb Dovid settled in the United States, originally in Chicago, and later in Washington Heights. He served as President of Ezras Torah. Reb Dovid was a Rosh Yeshiva in Yeshivat Rabbeinu Yitzchak Elchanan- RIETS-  where he taught Torah and guided generations of talmidim with his trademark wisdom & warmth. Majestic; there is no other way to describe Reb Dovid.
On a cold day in the early eighties during winter vacation Reb Dovid was in the hallway outside of the Beit Midrash in Furst Hall. He noticed a young student from MTA, Yeshiva University's high school. The rav approached him and welcomed him, warmly inquiring of his name and what brought him to the yeshiva at that time. The MTA talmid responded that he was endeavoring to take advantage of the vacation to learn Torah. The regal Reb Dovid hugged the young fellow- 60 year age difference notwithstanding.

This story really happened- I'm that MTA talmid. Imagine- Reb Dovid who breathed the Shita Mekubetzet, a disciple of the Mirrer Mashgiach Rav Yerucham Levovitz warmly reaching out to a teenager who was "holding" in the New York Times,  Sports Illustrated and The Jeffersons.  

Rav Shmuel Rozovsky was raised in Grodno and spent many years learning from Rav Shimon in Sha'ar HaTorah. He briefly learned in the Mir. Together with his chaver, Rav Zalman Rothberg, he ascended to Eretz Yisrael and learned in the Lomza Yeshiva in Petach Tikva, enjoying a close relationship with the legendary mashgiach, Rav Yechezkel Levinstein.

Upon the passing of Rav Yerucham in Mir, Rav Levenstein answered the call of Rav Eliezer Yehuda Finkel to serve as mashgiach in the yeshiva. Rav Shmuel and Rav Zalman seriously considered a move to Yerushalayim to grow in learning in Yeshivat Chevron.  They were the advanced students in Petach Tikva, now that Reb Chatzkel was no longer there. Perhaps it was time to move on. The leadership of the Lomza Yeshiva requested them to remain in the yeshiva as their mere presence inspired others and raised the level of learning. Rav Shmuel and Rav Zalman thought long and hard; they remained in Petach Tikva. Talk about "taking one for the team".

Years later- and much Jewish blood later- Rav Shmuel and Rav Chatzkel would reunite. In the midst of the Shoah, Rav Yosef Kahaneman established the Ponovez Yeshiva in Bnai Brak. Rav Shmuel answered his call to serve as Rosh Yeshiva (eventually he would be joined by co-Roshei Yeshiva Rav Dovid Povarsky and Rav Elazar Menachem Shach). Following the passing of the mashgiach Rav Eliahu Dessler, Rav Chatzkel joined Rav Shmuel on the faculty of Ponovez, serving for 2 decades as mashgiach. Rav Shmuel- who was willing to sacrifice his own personal learning for the sake of the community- merited to teach Torah for nearly four decades in Ponovez and in the Grodno yeshiva in Ashdod.

Rav Yosef Dov HaLevi Soloveitchik merited to witness the prayer of his grandfather Reb Chaim on Yom Kippur. He studied Torah from his father, Rav Moshe Soloveitchik, and earned a PhD in philosophy in Berlin. After arriving in the United States, he served as rav of Boston. The Rov succeeded his father as Rosh Yeshiva in RIETS, teaching Torah for over 40 years.

On a hot summer night in 1982 a young man sat shiva for his father. Despite frail health, the Rov insisted on paying a shiva call, embarking on a lengthy drive. Upon entering the shiva home, the Rov approached the young man (nearly 50 years his junior) and told him "I was a friend of your grandfather, a friend of your father, and I would like to become your friend as well." The young man rose from the shiva. His name is Rav Malkiel Kotler. Together with his cousin (Lakewood East) and brother in law and cousins (Lakewood West) he serves as Rosh Yeshiva of a Torah empire – BMG. From Volozhin to Slabodka, from Slutsk to Kletsk, from New Jersey- and ultimately to Jerusalem.

Neither seniority nor the fact that Rav Malkiel was from the "competition" (so to speak) deterred the Rov from reaching out, consoling and inspiring. Torah is Torah, friends are friends.

Rav Aharon Lichtenstein experienced a childhood that included sledding in Baltimore and basketball in Brooklyn. He was a talmid of Rav Yitzchak Hutner, Rav Aharon Soloveitchik and his father in law, the Rov. Rav Aharon earned a PhD in English literature in Harvard, taught Torah in RIETS and served as Rosh Kollel. He ascended to the Land of Israel, joining Rav Yehuda Amital as co-Rosh Yeshiva in Yeshivat Har Etzion, aka the Gush.

Several years ago on a beautiful summer morning in Har Nof, the grandson of a prominent congregational rav (of blessed memory) and – yibadel lechayim tovim ve'aruchim– a prominent educator- celebrated his bar mitzvah. Family members of the Rov participated in the simcha. After spirited dancing Rav Aharon sat down. He was approached by someone who had read the volume authored by Rav Chaim Sabato  which records conversations with Rav Lichtenstein. Rav Aharon shared his views on the mussar controversy and other matters. He noticed the youngest son of the person standing nearby. Without a request, Rav Aharon extended his hand to the youth (nearly 70 years his junior) and blessed him to "learn well, learn hard, and enjoy every minute of it!"

Our son received that bracha. I'm not an alumnus of Gush. In fact I work for "the competition," so to speak. No matter. Torah is Torah. It must be conveyed to future generations.
Mosrei HaTorah are tasked with conveying the Torah from generation to generation. As evidenced, generosity of the spirit is necessary for the successful transmission of the Torah. Presidents of yeshivot are partners of Roshei Yeshiva in this endeavor. While Roshei Yeshiva transmit the Torah, presidents nurture the material infrastructure of the yeshivot. Presidential success is achieved when the ayin tova described above is possessed and exercised.
During a fascinating address as a guest of the Bernard Revel Graduate School, Dr. Yehuda Mirsky shared the following story. In the infancy of the Touro College educational empire, Rav Dr. Bernard Lander would frequently consult his father, Rav Dr. David Mirsky, for advice. This was a wise move, as Professor Mirsky was a skilled adminisrator in addition to being a leading academic. As an employee of Yeshiva University, Professor Mirsky felt obligated to mention this to President of YU, Rav Dr. Samuel Belkin. Professor Mirsky wondered if he should continue to assist Rav Lander, who after all, was "the competition" (so to speak). 
President Belkin- who was instrumental in bringing gedolei Yisrael to teach in RIETS- bore the financial brunt of maintaining and fostering the growth of the institution. In response to the inquiry of Professor Mirsky, President Belkin stated that of course he should help Rabbi Lander, stating: "Dovid, there is no such thing as too much Jewish education".
Imagine-  Volozhin in the Heights (RIETS) with Reb Dovid, the Rov and Rav Aharon teaching Torah and Rav Belkin as President. Volozhin in Bnei Brak (Ponovez) with Rav Shmuel teaching Torah with Rav Kahaneman as President. Carrying the torch of Rav Chaim's Torah and ayin tova from generation to generation. 

Let's connect the dots. This past Elul, Rav Dr. Ari Berman was publicly installed as president of Yeshiva University. He is related to the talmid of Rav Shmuel Rozovsky, Rav Shlomo Berman, whose son in law Rav Eliezer Kahaneman- grandson of Rav Yosef Kahaneman- serves as president of Yeshivat Ponovez. Rav Berman insisted that shiurim should precede the investiture.

In the beit midrash that Rav Dovid Lifshitz from his corner seat poured out his soul in prayer to HaShem for decades, where he danced on Shavuot mornings after a full night of Torah study – a large crowd assembled. Mosrei HaTorah of our generation delivered elevated shiurim. Rosh Yeshiva and Rosh Kollel Rav Hershel Schachter, talmid of the Rov. Rosh Yeshiva and Rosh Kollel Rav Michael Rosensweig, talmid of Rav Aharon. Let's avoid eulogizing the living; suffice it to say that our generation is fortunate. Hashem ensures that the Torah will not be forgotten.

Several days prior to the investiture Yeshiva University publicized several addresses to President Berman. Amongst them was a message from Dr. Tova Lichtenstein. 
At the outset Dr. Lichtenstein analyzed and dissected the dynamics of the rebbe-talmid relationship (including when the talmid matures). Pure intellect.
Then this daughter of Volozhin/Brisk switched gears and personally addressed the talmid of her husband. President Berman had mentioned his concerns stemming from the fact that he can no longer consult with Rav Lichtenstein of blessed memory. Dr. Lichtenstein responded to this concern by conveying  her confidence that the talmid will follow in his rebbe's path. She urged him to visualize the image – demut diyukno – of Rav Aharon in front of him.

May we merit to follow in the path of our rebbeim, holding aloft the banner of Torah, while gazing at it and at everyone with an ayin tova .
 Rabbi Reuven Ungar is the Director of Alumni Affairs of Yeshivat Sha'alvim
These words are written in loving memory of the Torah architect, Rav Maaleh Galinsky whose 5th Yahrtzeit is on 25 Nissan.