What's Worse – Sexual Harassment Or Adultery?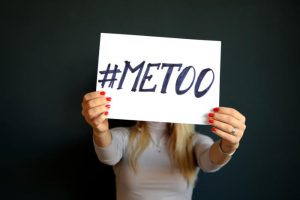 By Elliot Resnick
Another day, another accusation of sexual harassment. If you're guilty to the slightest degree, there's no redemption. Your career must end. Now.
I find this moral crusade awfully confusing. Of course, sexual harassment is immoral. But so is the hook-up culture. So is sexual promiscuity. And so is – oh, I don't know – adultery.
Secular moral crusaders, however, don't seem to care very much about it. Franklin Delano Roosevelt committed adultery. He remains a hero to the left. John F. Kennedy committed adultery. He remains a hero to the left. Bill Clinton committed adultery. He remains a hero to the left. Martin Luther King Jr. committed adultery. He remains a hero to the left. Countless actors and actresses commit adultery. Does the left care? Au contraire. When an actor has an affair, reporters rush to learn the exciting details. But make an inappropriate remark to a woman? Resign immediately!
When did sexual harassment become a greater crime than adultery? Certainly the Judeo-Christian tradition doesn't regard it as such. But the left has moved "beyond" God and therefore can easily forgive adulterers even while it crucifies men who touch women without permission. The left, in other words, has discarded traditional morality and replaced it with one of its own making. All right. But why should we on the right who still believe in God go along with this farce?
Adultery is far from the only sexual sin the left routinely condones. For the left, a three-hour roast of Matt Lauer replete with raunchy jokes is perfectly dandy. For the left, a roast of Ann Coulter during which she is called the "c" word 19 times is uproariously funny. For the left, waiting till marriage is repressive nonsense. For the left, homosexuals and transgenders are moral heroes. But this same degenerate left wants us to be outraged at allegations of Roy Moore or President Trump inappropriately touching women. Please.
Is President Trump a perfect person? No. But we on the right already knew that. And if we were going to get enraged at his behavior, it would be over his adultery in the 1990s, not his alleged sexual harassment a decade ago. Why, then, aren't we enraged? Because we believe in forgiveness and repentance. We believe in mercy and grace. We don't believe men should be forever condemned for their past sins.
We also recognize that we unfortunately live in a hyper-sexual culture – created by the left. Nearly every movie and TV show out of Hollywood is designed to appeal to the basest instincts in man. Barely-clad women and off-color jokes abound. Nigh pornographic advertisements fill mainstream magazines and newspapers. Popular music is equally degenerate. Is it really fair to inundate Americans with sexual images and jokes 24/7, 365 days a year, and then expect them to act like puritans?
In an effort to remain morally pure, many Orthodox Jews in this country have banned televisions from their homes. Some won't even buy a secular newspaper anymore. But surely the left doesn't encourage such behavior. On the contrary, when someone like Vice President Mike Pence takes steps to guard himself from sin, the left skewers him for "sexist" behavior.
Naturally, I would love to see a more moral America. I would love to see us return to a time when women were treated (and dressed) like princesses. When curse words were verboten in decent company. When the marital bed was reserved for, well, marriage.
But until this culture returns, there is a limit to how indignant I can grow when a man acts on urges the left inflames every day. Don't get me wrong. A sin is a sin is a sin. Nothing excuses it. But I will not take lessons in morality from the godless left. And I refuse to go along with its inversion of values where adultery, homosexuality, transgenderism and sexual promiscuity are all OK but touching a woman without her permission is an irredeemable crime.
Elliot Resnick is a writer and editor for The Jewish Press and the author, most recently, of "Movers & Shakers, Vol. 2." This piece appeared first in WorldNetDaily, and is used with permission.