The OU Decision on Women Clergy: Five Challenges That Remain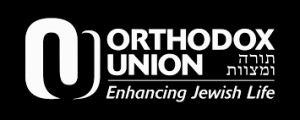 The OU handed down its long-awaited decision on the status of member shuls which employ female clergy. It was a significant victory for the Torah community, an accomplishment that the OU can be proud of, and evidences that enough people in the Modern Orthodox community, learned or not, can tell the difference between the authentic and the ersatz.
As a sage talmid chacham said in response to a significant political victory in years past, "It would have been better had Moshiach arrived. In his absence, we can count this as a hatzalah purta [partial deliverance]. The decision did not give anyone everything they wanted. It showed balance and compassion, even while recognizing that committed Judaism does at time ask us to hold a line, even when it is inconvenient, and causes collateral damage. The OU sought to minimize that damage with a generous grandfather clause, allowing the four congregations that are now in significant violation of Orthodox norms to determine in the next three years whether they want to stay in dialogue with the rest of the Orthodox world through compromise, or plunge ahead in forming their own denomination. OU leadership will be subjected to criticism and derision from the fringes; hopefully those in the middle can take the time to offer them some thanks and support.
The victory was hard won. In a more perfect Jewish world, everyone would understand which positions had merit and which did not. The intensity of the debate about how outlier synagogues should be treated shows a systemic failure in the Torah community to explain itself to its own members. The left has often criticized us for knowing how to condemn what we believe to be wrong, but failure to provide guidelines and a rationale for what we believe to be right. They are correct. We have not done enough to define and explain key concepts. The OU decision buys us a bit of time – but not that much. We should be working overtime to formulate cogent position papers regarding those concepts, showing just why we take such strong exception to the innovations and institutions of Open Orthodoxy. The issue of women clergy is simply the most publicized consequence of the difference between legitimate Orthodoxy and its imitators; the challenge now is to convince, not just to state. We must use the next few years to articulate just what it is that we believe – and why.
At least five areas come to mind.
Who is a rabbi? As the role of the rabbi evolves, what defines the minimum competence of a pulpit rabbi? How much learning need he possess? Why? Can't his learning be replaced by a Google search? Are there criteria of personal observance that he be held to? Can an Orthodox rabbi be married to a Reform rabbi? Should a yeshiva that trains rabbis set expectations of personal practice? What qualities of Torah learning and piety need to be present in the people who train candidates for the Orthodox rabbinate?
Who is a posek? Is every rabbi who expresses an halachic opinion, or who engages in halachic discourse a posek? Why not? What qualifications does the legitimate posek possess? How can the lay person assess the competence of the supposed posek? How can we demonstrate that those who speak for Open Orthodoxy do not remotely approach the qualifications of genuine poskim elsewhere in the Orthodox world?
How do we arrive at a decision when poskim disagree? Flip a coin? Choose what we wish, as long as someone backs up the position? Is there an objective Torah truth that we aim to arrive at, or are multiple answers acceptable, so long as arguments can be couched in halachic language?
The limits of personal autonomy Beyond the requirements of codified Jewish law, are there limitations and restrictions on how we are to act, speak and even think? Are we expected to rein in our personal activity for the benefit of the community? Do we need to justify every action we take through some sort of Torah filter or process, or do we rely on our personal sense of morality? Are we expected to be particularists, putting Jewish interests on a pedestal, or can we – within the limits of halacha – opt for complete universalism? Can authentic Judaism be reduced to a protocol of actions alone, or need a Jew believe in anything? If he/she does, who determines what? In the absence of a Sanhedrin, is there still any normative Torah leadership to be found?
The role of meta-halacha This is likely the most important one. Are there Torah values and principles that simply cannot be codified, but are equally important to accomplishing what Hashem wants from us as individuals and as a Torah community? If they cannot be formulated as law, what authority do they have? Who determines them? Without halachic protocols to decide between conflicting opinions, how do we determine what demands meta-halachic considerations make upon us?
It is no longer adequate to say that the answers to these questions are obvious and self-evident. We need to better explain the whys and wherefores. When we don't, the obvious quickly yields to sophistry and obfuscation.
One thing ought to be obvious from these questions. There is no possibility of answering them to people who have extremely limited Torah education. The answers, to borrow the famous phrase of Rabbi Samson Raphael Hirsch, must reflect the view of Judaism aus sich selber heraus, flowing smoothly and directly from its sources. Those without minimum exposure to the language and texts of rabbinic Judaism lack the vocabulary to understand the answers.
If this is true, then nothing has changed since the time of Hillel's famous response to the time-challenged would-be convert. "Zil gemor." Go out and study. If the OU is looking for a mandate for the foreseeable future, it must include shoring up the sophistication of its core group. It has to get more Torah into the heads of already harried adult Orthodox men and women. Where genuine Torah knowledge lacks, all kinds of ignorance thrive. Where it flourishes, Open Orthodoxies of all varieties will vanish on their own.