History, Historians and How Not to Approach History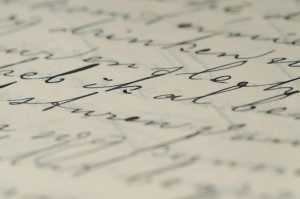 by Steve Brizel
I don't like to react to accusations, statements and articles by heterodox scholars. They have no halachic or hashkafic significance to me. I also believe that the evidence on the ground shows that Conservative and Reform have not succeeded in gaining a foothold in Israel and that the statement attributed to R Eliyahu and the positions taken only help Reform and Conservative raise the issue of "religious coercion" as a means of gaining politically and in the secular Jewish media what they have not suceeded in accomplishing on the ground. (Let's face it-movements that are succeeding don't cut staff and don't have gorgeous but empty facilities, which I have seen in my vists to Israel. Movements that have an attachment to Israel will send their kids to study, even in the middle of an intifada.) However, due to what I consider to be Ortho bashing in Dr David Ellenson's article, I am writing this post.
For those interested in the issues raised in the Ellenson article, I highly suggest reading an article by Hillel Halkin in this month's Commentary Magazine. Halkin notes that when German Jews who were Reform oriented became politically powerful in their communities, they instituted all kinds of anti-Orthodox legislation and taxes that any reasonable person would call religious persecution and violation of a constitutional right of free exercise of religion. This would also substantiate much of Dr Judith Bleich's article that the classical early German Reform movement and its leaders wanted to strip Judaism of everything associated with halacha. I would also recommend an article at the Seforim blog. Both the Halkin article and the article at the Seforim blog should put to rest any notion that Torah Judaism supported violent means against its ideological opponents. When one reads the sources that I have mentioned, one cannot help but conclude that Dr. Ellenson has presented the evidence not just inaccurately, but in a way that is meant to put Orthodoxy in the worst light possible. In other words, I believe that one can state that Dr. Ellenson has set forth a tendentious view of the historical evidence. I call that academic Orthodox bashing, as opposed to the more pedestrian form of Ortho-bashing that one sees in the secular Jewish media solely because it sells newspapers in the secular Jewish world and reinforces anti-Orthodox bigotry.
That being the case, I have strong reservations about Dr. Ellenson's objectivity and scholarship. For example, Dr. Ellenson, upon his inauguration, claimed in an interview with the Jerusalem Report that he could learn Talmud as well as anyone in the Mir. In a recent Jewish Week colunm, Dr Ellenson set forth a view of homosexuality that essentially showed that he could quote texts but not understand their context or meaning. IOW, while he may have attended R Bulman ZTL's shul in Newport News as a teenager, he obviously has drifted quite far from those roots.
The simple fact is that we have a long tradition of looking at internally based problems as the cause of external anti Semitism. The Pesach Seder (see Netziv on Vhi Shemdah), Purim (benefiting from Achaverush's feast with the Klei HaMikdash) and Chanukah (the Greek cultural influence upon many Jews) are three classical examples. Other instances of internally based problems that led to communal woes were the Tzadukim, Karaites, and Sabbatean movements. R Meir Simcha in his comments on the Tochacha in Bchukosai warned that those who substituted the lure of Berlin for the eternal attraction of Jerusalem were making a classical mistake.
Of course, the Ellenson piece is noticeably quiet about the classical anti-Zionism of Reform, which rivaled that of Niturei Karta, and which urged FDR to ignore the plight of European Jews during the Holocaust. Even if one disagrees with R Eliayahu's comments as the cause of the Holocaust, one cannot deny that Reform had a significant role in the assimilation of Western European Jewry and that Reform's American leaders were anti-Zionist and failed to use their "influence" with FDR to help European Jewry.
I myself do not like a reductionist approach that blames the lack of adherence to any one mitzvah as the cause of a cataclysmic event. Yet, our tradition is replete with comments as to the tragic effect of wholesale assimilation and deviation from halacha.
I find it remarkable that Dr Ellenson quoted Rav Yosha Ber Soloveitchik zt"l on Bris Avos and Bris Sinai. The simple facts are that RYBS emphasized adherence to both elements in all of his writings, drashos,etc and was very adamant about resisting any heterodox influence in determining any halachic issues in Israel. Those who need more proof need only read "Chamesh Drashos" where RYBS contrasted the roles of Yitzchak and Yishmael and Eliezer as defining Klapei Pnim and Klapei Chutz. Indeed, when read in totality, Dr Ellenson not only has distorted history but also the teachings of RYBS.
One term that is a very strong negative epithet in the Torah community is that of a "Shoneh Uparush" (i.e. someone with a Torah upbringing who intellectually abandoned his faith and then became an active leader in the heterodox world). Any reader of Making of a Gadol can readily identify many who left the world of the yeshiva and fit this definition. Among German Jews, Graetz and Geiger both had exposure to and corresponded with none other than RSRH. In the US, we know that a former professor at Columbia with a strong Chassidic background and smicha from Merkaz HaRav who was a prominent Conservative rabbi and theologian wrote excellent books on the rise of secular based anti-Semitism but saved his special scorn for the Torah world. (Today, his community and the surrounding areas are a MO bastion.) Likewise, a former executive Vice President of the OU with smicha from Torah VDaas is an executive of the Council on Foreign Relations where he seems to specialize in criticizing Israel. Similarly, a former dean of Yeshiva College who served as an ambassador to Egypt and Israel can fairly be stated to be an Arabist. There is no doubt IMO that Dr Ellenson, who long ago belonged to NCSY and davened in R Bulman ZTL"s shul, fits this definition quite easily with the exercise in Orthodox bashing that we have been discussing.
Many of us have always wondered what was the impetus behind Rav Shimshon Raphael Hirsch zt"l's insistence upon Austritt (separation and cessation from the Reform-dominated community). In my opinion, it is fairly simple. When one reads the articles by Halkin, Dr Judith Bleich and the Seforim blog authors, there is no doubt that RSRH was very aware that the leaders of Reform in Germany were determined to destroy Orthodoxy in every way possible, but especially via special taxes and prohibitions. Austritt as seen by RSRH was a way of avoiding any cooperation with those that would destroy Torah. One can argue whether Austritt, Gemeinde or RYBS's approach has worked in the long run. Yet, the historical evidence is that the fear of persecution by RJ's leaders in Germany was a major factor behind the development of Austritt by RSRH.
In some ways, Dr. Ellenson's manipulation of the historical evidence is quite disturbing. We know that many historians of the Cold War, to this day, deny the influence of Communism in the US and even go so far to claim that Stalin's Russia in the 1950s was nowhere as repressive as the US. Yet, when these scholars are shown the Verona Transcripts that show a signifcant Communist presence in the US, we see all sorts of rationalizations ranging from denial to justification. Similarly, although Dr Ellenson refers to two incidents, that does not mean that there is a violent streak within Orthodoxy. IIRC, these same comments were made in the wake of the indefensible actions of Baruch Goldstein and Yigal Amir. Yet, despite a witch hunt that was launched by those who supported Oslo, no proof was ever found that either Goldstein or Amir ever acted in accordance with the approval of any rabbinical authority. Perhaps, if Reform Judaism had even achieved a toehold in Israel, we would not have been subjected to this jeremiad posing as history. However, since the facts are otherwise, we can always expect the heterodox world to use the secular Jewish media and the Israeli courts to achieve what it is incapable of achieving on the ground in Israel.