The Hijacking of Tikkun Olam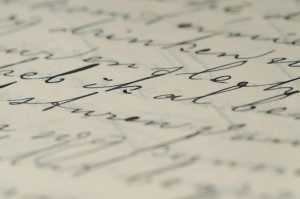 New York City Mayor Michael Bloomberg unwittingly committed felonious assault on proper usage when he explained his plan to reduce air pollution, including special fees for vehicles entering congested parts of Manhattan. "In my faith, the Jewish faith," Mr. Bloomberg continued, "there is a religious obligation called tikkun olam, or to make the world whole, or to correct error and end injustice. And that responsibility is found among people of good will in every faith."
Nice idea; wrong phrase.
It is hardly his fault. Outside of the Orthodox world, the phrase tikkun olam has long meant something very different from the way it was used for hundreds of years. It has become a shiboleth for progressive, forward-thinking groups who make real contributions to the world, rather than the benighted Orthodox who dabble in the religious magic and superstition of halachic rigor. Reform Jews largely replaced adherence to a halachic system with a many-pronged effort to improve society at large. (I don't write this critically. The urge to do good is a residual of the midah of Avraham Avinu – see Rav Kook's Olas Rayah vol. 2 pgs. 264-265. I just wish they could do both.) (Interestingly, the Reform trajectory is almost indistinguishable from that of liberal Protestant denominations, which also jettisoned tradition for Good Works in the name of a G-d Who reinvented Himself as "Love," at least when He hasn't transgendered Himself into Sophia. Don't ask.) Michael Lerner, sometimes known as Rabbi Moonbeams, regularly harms the interests of Israel with his extremist leftist positions under the banner of his Tikkun Magazine.
The problem isn't so much that Mayor Bloomberg's usage differs from the way centuries of Jews understood it, but that his understanding is the polar opposite of what the phrase always meant.
Let's start with the a familiar phrase from davening לתקן עולם במלכות שקי, to perfect the universe through Hashem's sovereignty, with the emphasis on "through." Klal Yisrael understood that no amount of human effort or enterprise will ever cure the world of its flaws and faults. This does not devalue every small contribution to making life a bit better for an individual, a community, or a continent. It does mean that all such efforts are band-aids relative to the big fix, which is bringing the Shechinah closer to the world. Perhaps it is not inaccurate to suggest that to a serious Reform Jew, one brings Hashem closer to the world by making it a better place; to a traditional Jew, bringing Hashem closer is what will make the world the place He and we want it to be.
It is not simply a difference in approach. Tradition always understood that any human attempt at effectively remedying the world is doomed to failure. The old bumper sticker read, "One nuclear bomb can ruin your whole day." A Torah variation on that would read, "One rasha (evil person) can ruin an entire universe." One man's yetzer hora (evil inclination) can plunge civilization into chaos. All solutions to the ills that plague mankind are tentative and changeable so long as the yetzer hora finds an agreeable audience. The only agent capable of neutralizing yetzer hora is firm, perceptive understanding of Elokus (Divinity). When the world is united in serving a G-d who is understood (as much as humans can) and appreciated, Good will have a chance. In any other society, you better keep looking over your shoulder.
More kabbalistically, tikkun olam is about repairing the separation between Hashem and the world He created. Specifically, we bring the tikkun (or at least make significant strides in that direction) when we restore the world to its opening, pre-חטא splendor, reflecting the supernal light of His Being. The separation became a yawning chasm with the commission of the first sin in Act One, Scene One of the drama of humankind; many scenes later, we are conscious of much that has happened, and the curtains have still not come down. After that first tragic error on the part of Adam and Chavah, Man was unceremoniously ushered out of the Garden of Eden. Still, there was no oppression, no wars, no famine. Nothing menaced the blue whales, and the ozone layer was intact, with just the right amount of greenhouse gases. Adam and Chavah had reason to mourn their change of address, but they knew no privation as they contemplated their new lives sporting custom-made garments from the Master Tailor. Yet, no moment in history better defined the need for tikkun olam than that one.
Thousands of years later, we have not yet arrived at the tikun. We have the benefit of a roadmap towards its accomplishment. Much of it revolves around performing acts of chesed (lovingkindness), but other parts deal with different forms of avodah (Divine service) long abandoned by the modern-day champions of a tikkun olam that is often indistinguishable from the current platform of the Democratic Party.
Rav Moshe Feinstein zt"l whimsically used to note that "bar mitzvah" outside the Torah community was a misnomer. Alas, it was more of a rite of passage into a adulthood devoid of mitzvos. More properly, he said, it should be called "bar aveirah." The co-opting of tikkun olam by non-traditionalists is an error of even greater magnitude. It robs the concept of its essential Jewishness. Mankind cannot afford such a mistake. We've already waited too long for the real thing.