We Religious Jews Must Not Have a Right Wing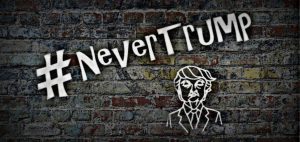 Rav Samson R. Hirsch Was Right: We Religious Jews Must Not Have a Right Wing
If a teacher or staff member had been accused of the behavior toward women that Donald Trump has been accused toward at least a dozen women, the school would have fired the individual and likely he would face prosecution. In Donald Trump's case, he is now President-elect of the United States.
That is America's shame and problem and will remain America's shame irrespective of how Trump acts in the White House. Presumably, he will be a lot more restrained, but restraint cannot remove the stain of America electing a president who engaged in the kind of public behavior that he engaged in.
As I have said, this is America's problem. For me, the far greater concern is the outpouring of Orthodox Jewish support for Trump. It is reliably reported that seventy percent of the voters in Lakewood supported him and there are statements in the names of leading Roshei Yeshiva supporting him.
Doubtlessly, I am missing something when I write that I cannot understand this support. There is so much that is obscene in Trump's behavior and actions. I imagine that there are frum Jews who are not aware of much of the Trump record, of the vulgarity – physical and verbal – regarding women. But they are aware of much of Trump's behavior during the campaign, his vulgarity toward a woman reporter who questioned him, his disgusting words regarding Senator McCain's suffering as a prisoner of war, his despicable words regarding parents whose son was killed while a soldier in the U.S. Army, his vile language toward his opponents in the Republican primary and much, much more, including his grotesque physical caricaturing of handicapped persons.
There needs to be an explanation as to why a people who are commanded, Kedoshim Tih'yu, embraced a person who just about in every way possible has been the antithesis of sanctity.
It is no answer or explanation that Hillary Clinton was badly flawed. We had the option of voting for no candidate, as millions of Americans did, or to vote for the Libertarian candidate as millions of Americans did. Overwhelmingly, we voted for a man who in language, deed and thought violates what we are taught to believe in.
This is our shame and will remain our shame. What adds, I believe, to the shame and to the pain is one underlying factor that needs to be addressed. The truth is that too many of us have embraced a far right ideology, without fully understanding what this ideology stands for, especially regarding Jews. We have not understood, as leading conservatives in the U.S. have understood, that there is a huge difference between being conservative, which is certainly quite compatible with our hashkafa, and being right wing. We are, in short, in bed with those who detest us.
Marvin Schick