Why I Blog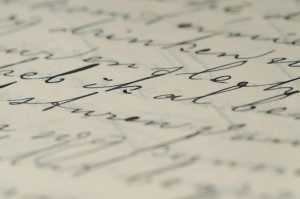 If you followed media coverage of the recent hostilities in Lebanon, then you are probably familiar with the "fauxtography" of (ex-)Reuters photographer Adnan Hajj, and the blogosphere's discovery and revelation of the doctored images. JPost columnist David Shamah wrote a recent article crediting the blogs for "Keeping the Big Boys Honest."
It was the knowledge that blogs served as a means of correcting the media that drew me towards this medium in the first place. And it is no coincidence that "Little Green Footballs" took a leading role in revealing both the forged documents about George Bush's National Guard service, and the forged photos from Reuters — because LGF invites readers to contact them with tips and information, and publishes in response to those tips. PowerLine does this as well, and also played a leading role in both of these stories.
Most members of the Charedi community who read the "regular" media would agree that its imagery with regards to Charedim is often quite close to Hajj's photography: if not fabricated entirely, then so grotesquely exaggerated as to provide a false picture.
That is why I have, for example, been following the tragic story of Yisrael Valis so closely — not because I knew he was innocent (I suspect it now, but don't know, and was still less certain in the beginning), but because I did know immediately that there was plenty of falsehood mixed in with whatever the truth might be. And like the readers of LGF who sent tips about the altered photos, it was tips from readers that led directly to both of my most recent posts on Valis.
We are clearly making a difference. Thousands of readers like yourself, including quite a few highly regarded Jewish intellectuals, make us a part of their week. People are learning that there is frequently another side to the story.
So on behalf of everyone at Cross-Currents, I would like to more clearly invite your letters with suggested articles to critique and/or newsworthy events on which to comment. Like Little Green Footballs, we can't do it without you. And since our readership is nowhere near that of LGF — and will remain so, as long as the charedi community fascinates fewer people than pro-Israel Republican politics — don't imagine someone else has seen the same article.
Please send your tips (and general comments) to [email protected].