Boychik of Summer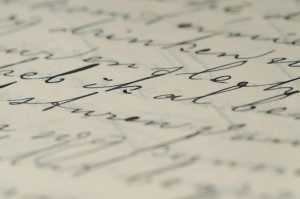 With the Arizona Diamondbacks' shlugger Shawn Green set to join the league-leading New York Mets a few short weeks before the playoffs begin in October, I thought it timely to reprint a piece I wrote for the Forward back in 2001 when Green, then a Los Angeles Dodgers star, made headlines by sitting out a crucial game on the Yom HaKadosh (Holy Day).
This year, however, it falls on October 2, just after the season concludes, making it unlikely, I suppose, that a playoff game will be scheduled for that day, and thus sparing the yingel the nisayon (spiritual test). Expecting Green to forego a Shmini Atzeres game is probably a bit too ambitious, yet who knows what effect his coming to that metropolis of Torah U'Mitzvos, New York, might have?
Move over, Sandy Koufax, make room for the next boychik of summer.

Mr. Koufax, besides having been one of the most overpowering pitchers of the 20th century, forever will be remembered by Jewish baseball fans for his decision to sit out the first game of the 1965 World Series because it coincided with Yom Kippur. Now comes word from Shawn Green, the slugging right fielder for Mr. Koufax's Los Angeles Dodgers, that he, too, will not play in what could be an important game, the Dodgers' final home game on September 26, this year's Yom Kippur Eve.

Not just another run-of-the-mill player, Mr. Green has achieved All-Star numbers this year and is poised, with 46 home runs at this writing, to set a franchise record. With the Dodgers locked in a pitched battle for a wildcard playoff berth with the San Francisco Giants — the team they'll face on the 26th — they even have a shot at catching the division-leading Arizona Diamondbacks, whom they trail by only three games.

Beyond the implications for the Dodgers of Mr. Green's Yom Kippur time-out, a more personal angle makes his resolve all the more admirable. Mr. Green is a workhorse whose current streak of more than 400 consecutive games played is the longest active run in the major leagues.

Only Mr. Green himself knows if he had entertained thoughts of surpassing Cal Ripken, Jr.'s record of having played in 2,632 straight games, a monumental run that many think will never be equaled. Nevertheless, a 400-plus game streak isn't, as they say, chopped liver, and for Mr. Green to decide to end it says much about his inner strength.

What made him do it? Mr. Green told The New York Times that, as a role model for Jewish kids, he's trying to convey a message "that baseball, or anything, isn't bigger than your religion and your roots." In the America of 2001, that's quite a statement.

In the decades since the "Me Generation" ushered in an era in which the self is exalted above family, community, nation and all else, Western society has come to be characterized by its egocentricity. So many of the ills that tear at our social fabric can be traced to an attitude of "the greatest good for the greatest number," with, as the philosopher David Hume wryly observed, the "greatest number" being Number One.

Inevitably, this tendency toward self-obsession also works its effects on our religious lives. For many contemporary American Jews, Judaism has come to be much about feeling "comfortable" and "self-fulfilled" and little about traditional Judaic notions of self-transcendence through one's relationship with God and the Jewish people.

In a 1996 symposium on American Jewish belief published in Commentary magazine, David Gelernter tells of having attended a wedding that, for him, captured the essence of modern Judaism in microcosm. "Naturally the bride and groom concocted their own ceremony. Why ought a bride to hear in Hebrew the dry legal formula, 'You are sanctified to me… according to the laws of Moses and Israel,' instead of 'I promise to help you grow as a person' (their very words!), et cetera? Because Jewish brides listened to the dry talmudic formula in 1954, in 1943… in 1648, in 1066… If the rabbi had chanted the traditional seven Hebrew blessings instead of speaking a shortened, modernized version in Time-magazine English, his song would have resonated with a million others through the centuries like a small instrument in a big mellow hall."

As Mr. Gelernter trenchantly concludes: "The whole point of a wedding ceremony is to offer the couple a chance to enter into something bigger than themselves. But in modern America, there is nothing bigger than yourself." That, it would seem, is precisely the attitude Mr. Green hopes to counter by hanging up his jersey for a day.

Viewed from a secular perspective, Judaism's ideal of being other-rather than self-directed might seem to disadvantage the individual. Yet, the Judaic worldview posits that the societal good and one's own self-interest always converge rather than diverge. That's because by doing for others, one emulates and draws nearer to God, which itself is the ultimate self-fulfillment. In fact, there is no term in biblical Hebrew for the concept of sacrifice; the word korban, usually translated as "sacrifice," more accurately means "that which is brought near."

Indeed, if Koufax is any indication, a person who places his obligations to others — to team, neighbor and, most important, the Other who is the source of all the others — before his personal agenda may well "finish first." After all, when Sports Illustrated's July 1999 issue featured its 20 favorite athletes of the 20th century, heading the list was none other than Koufax.

Sports Illustrated's reason for ranking Koufax No. 1? "He always put team before self, modesty before fame and God before the World Series."

Almost sounds like the Torah talking, doesn't it?