Celebrating Shavuos Alone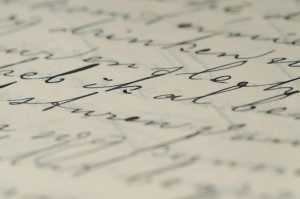 One of the joys of living in Israel for a Jew from Amerca is the way in which the rhythms of the Jewish calendar are felt in the public square. Almost all families sit down to a Seder. And even in non-religious neighborhoods, many families build sukkot and light the Chanukah menorah. On Yom Kippur, the streets fall largely silent, and a large majority of the population fast.
Shavuot is the glaring exception. It lacks any special customs in which all can join. Eating cheese will not bring a secular Jew any closer to the essence of the day. Many religious Jews stay up all Shavuot night learning, and walk to the Kotel for the long early morning prayers. But these activities offer few attractions for those for whom Torah learning and prayer are not already part of their lives.
Secular Israelis can attach universal messages to other holidays: Pesach as a celebration of freedom; Yom Kippur as a day of self-examination and repentance; Chanukah as triumph of resistance to tyranny. Not so Shavuot.
True, Shavuot has universal significance. Our Sages (Chazal) comment that if the Jews not accepted the Torah, the whole world would have returned to its original formlessness, for Creation was brought into existence only for the fulfillment of Torah. But for those Jews – the vast majority of world Jewry – for whom the study of Torah and the observance of its mitzvot have long ceased to be relevant, that message does not resonate. Shavuot offers nothing.
That is a tragedy for religious Jews, no less than secular. The receipt of Torah required the entirety of Klal Yisrael – k'ish echad ve'lev echad. And today something is lacking in the kabalat HaTorah of each and every one of us, as long as the study and observance of Torah is the province of only a small percentage of Jews.
Laying the blame for the irrelevance of Torah to most secular Jews is besides the point. There is more than enough blame to go around.
The task for religious Jews is to demonstrate that Torah has something to say about every aspect of life, and is is not confined to the beit medrash or the settlements.
Consider a hypothetical 35-year-old secular Jew, with a wife and three children. One day he awakens with a vague feeling that something is amiss with his life. He is seized by the desire to make his life more Jewish, and feels the need for a connection to G-d.
Yet he has never opened up a Talmud, his wife does not yet share his feelings, and his bank balance is negative. He is not, in short, a candidate to take up the life of a kollel student tomorrow or to send his children to chareidi schools in Bnei Brak or Jerusalem.
Unless the religious community offers him, and all those like him, some alternative, the moment of spiritual awakening will pass with nothing to show for it.
And we will be celebrating Shavuot alone again next year.