Secular Kids and Religious Schools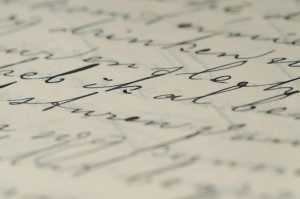 Several days ago, an observant Jewish writer who identifies himself by the nom-de-plume "Jameel Rashid" wrote a post on his blog (which he calls "the Muqata") concerning the above topic. He sent an email soliciting our participation in the discussion, which I neglected to forward to the others (it was a very busy week!).
That was regrettable, because he has both touched on an important issue, and generated a long discussion (some 45 comments, some of the best of which he collected into a second post).
I'm putting this out so that more are aware of the discussion, and to get your opinions.
Personally, I think the idea that secular parents want to send their kids to the religious schools should be a mark of pride. Frequently it has nothing to do with the religion per se, but merely the quality of education (the Shas schools, for example).
When a school sets guidelines, it can and should expect students to live by them — whatever their observance level at home. If my old Hebrew school could expect me to turn up with a yarmulke every time, why can't a religious day school in Israel? So I don't think the presence of non-religious kids is necessarily disruptive — on the contrary.
The schools my children attend expect the homes not to have televisions. This hardly means that none of the families have televisions, and no one goes house to house looking, either (or threatens expulsion when a kid mentions Sponge Bob Square Pants). It does mean, however, that the kids are expected not to discuss TV shows, and that if a kid talks about them during carpool, a parent can bring it up with the administration or (if they feel comfortable) the other parent.
Admittedly, there have been few students in these schools from non-observant homes, but the same general principles apply. If the kids are expected not to discuss beach trips on Shabbat, you can generate an environment conducive to religious growth while still welcoming those not personally observant. In our day it seems the positive benefits of that engagement far outweigh the risks — but, again, I'd like to hear other opinions.