Wendy Shalit and her critics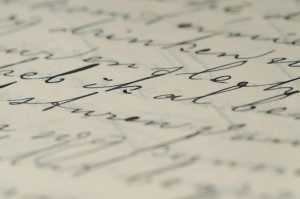 Two weeks ago, Wendy Shalit had a much-discussed article in the Sunday NY Times Book Review, decrying the way Orthodox Jews are routinely pilloried in modern Jewish-American fiction. One of the writers she mentioned, Tova Mirvis, responded in the Forward, with an article that was critical and condescending towards Shalit. Shalit's reply to Mirvis and to her other critics can be read in the Jewish World Review.
Full disclosure: I am both a friend and a fan of Wendy Shalit's. I loved her book, A Return to Modesty, and I knew when I read it that she would be religious some day.
I wrote a letter to the NY Times to tell them how pleased I was that they ran Shalit's article, and I also wrote a letter to the Forward to argue with Mirvis. The NY Times did not print my letter, the Forward did, but not online. Here are both letters.
1) My letter to the NY Times (which was not published):
January 31, 2005

There is a set of American novelists who disdain religion, and a rarefied subset of Jewish-American novelists whose disdain is reserved for one particular religion: their own.

Wendy Shalit ("The Observant Reader," Jan 30) perfectly captures the tone of hostility and outlandish caricature that marks this sub-genre.

American Jews have long had a love-hate relationship with their own faith. They know that if their great-grandparents had not clung to it ferociously, there would be no Jews today. But gratitude is mixed with guilt and exasperation. How long do we have to keep this thing going? Enough already! Can we slip into something more comfortable?

The easy way to be rid of the guilt and the sense of obligation is to "discover" that the whole thing is just a crock anyway and no one really believes in it.

But beneath this layer of disillusionment is a more perduring layer of "illusionment"– an idealized picture of what a Torah-based society should be.

It is refreshing to read an essay like Shalit's, which acknowledges forthrightly the prejudices underlying so many "Jewish" novels. I don't recognize my friends and family in them. The adulterers, drunkards, and hypocrites who populate this fiction do not populate my Orthodox neighborhood. We have our human foibles, but that's what we are: human.

What novelist Tova Mirvis wrote–"[T]hey who pretend to be so holy are just like everyone else…it was all pretense"–does not ring true. We do not pretend to be holy. We aspire to be holy. Sometimes we fail; falling and getting up again is not hypocrisy.

Why are we portrayed so negatively, so often? I don't know the whole answer, but part of it is, as Shalit puts it so gracefully, "Before there can be hypocrisy, there must be real idealism."
2) My letter to The Forward (which was published):
To the Editor:

Tova Mirvis didn't like what Wendy Shalit said about her in the NY Times, but in her article of Feb 4, "Judging a Book By Its Head Covering," she totally misrepresents what Shalit actually said. For this reason Mirvis' article only compounds the failings that Shalit wrote about. Far from refuting them, she inadvertently confirms them.

Mirvis accuses Shalit of "discounting and de-legitimizing any individual experience other than her own." If Shalit had complained about a single novel, Mirvis might have a point. What Shalit actually said is that modern American Jewish fiction routinely misrepresents Orthodoxy.

Many readers do take these novels seriously and mistakenly think that they are accurate in their portrayal of Orthodox life. Not one but many of these novelists do give the impression that they are insiders and are portraying the Orthodox community as it really is.

Most readers do not understand that the drumbeat of negativity is only a product of the authors' imagination. Most readers don't realize that the slurs of a hundred different individual imaginations are only a coincidence. They think, when they've read a dozen such novels, that Orthodox Jews really are that way.

Mirvis writes, "Shalit espouses an approach to literature in which the message matters most of all." This is untrue. Shalit never said anything of the sort.

What she said was that she is tired of seeing Orthodox Jews routinely portrayed in the worst possible light by writers who claim to be dishing out the real inside scoop. People do form their impression of what goes on in Orthodox societies from these novels.

It is quite disingenuous of Mirvis to write, as she does, "At stake here is the question of who owns the imaginative rights to a way of life. …even if all of them have the exact same experience as Shalit, might not fiction still seek to imagine a different scenario?"

I'd like to see Mirvis put a disclaimer on the cover of every one of her books, something like, "This book is a fictional representation of Orthodox life and is totally a product of my imagination. Any resemblance to actual Orthodoxy is coincidental and entirely unintended."

But she knows very well that such a disclaimer would greatly diminish her readers' interest in her books. They think the dirt she dishes is real, and that's what they find titillating. They don't understand that it has no basis in reality. That was Shalit's only point, and it is what Mirvis refuses to address.