The Apostasy of the Monsey Fish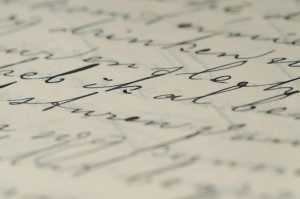 Remember the fabulous finned phenomenon of a few years past? A fish which began conversing with a worker in a store in a Jewish enclave near Monsey, and which, upon further interrogation, was found to be exhorting the rest of us – in Yiddish – to repent? Said fish wound up in a prominent place in the New York Times, where it either impressed countless people with the holiness of the frum community for having merited such prophets, or impressed them in a very different manner. It all depends who you ask.
While the proprietor of the fish store claims that the fish, to spare it any further indignity, was ground up and turned into something suitable for a Shabbos table, recent evidence has surfaced (grin) that the fish survived, and came to a rather ignominious end. It appears that the fish, rather than become gefilte, became geshmad. Apparently, it converted to Islam.
A tuna fish caught in the Indian Ocean this week has excited Kenyan Muslims who are flocking here by the hundreds to see a Koranic verse apparently embedded in its scales.

Arabic scholars examined the fish and determined the writing was a Koranic verse meaning "God is the greatest of all providers," said Hassan Mohamed Hassan, an education officer with the National Museums of Kenya in Mombasa.

"This has been confirmed as a verse from the Holy Koran," said Sheikh Mombasa Dor, the secretary-general of the Council of Imams and Preachers of Kenya.

"We believe that God brings these kinds of messages in many forms from time to time and that we should not only read the Holy Book, but practice what it says," he said.
This is one of those times I am proud to be a skeptic. I didn't buy the talking fish story at the time. I took heat from colleagues in town for being dismissive about the famous dybbuk, whose story (and taped exorcism) was touted in certain circles as "proof" of the Torah, and a sure beacon towards teshuva for the not yet repentant. (The woman in whom the dybbuk took up residence fessed up a year later to the fraud.) I scoffed at facilitated communication, the process whereby autistic children sent us messages to repent in Brooklyn Yinglish. I kvelled when Dr Hershel Fried wrote an expose so powerful that it was published by a haredi outlet in Israel. And of course, I have been an implacable opponent of seeing anything "scientific" in the Bible Codes.
The very best Jewish skeptic story I heard is about the Brisker Rov. He shocked his sons one day by asking them what their reaction would be if he told them about some phenomenal miracle performed by R Simcha Bunim of Pesische. Hyper-Litvaks, they were not used to hearing their father relate rebbishe maasehs. Before the stunned sons could respond, the Brisker Rov declaimed, "This is how you should handle such a report. First, you would ascertain whether there was such a place as Pesische. Then you would inquire as to whether a Simcha Bunim ever resided there. From there, you could follow the trail and find out whether there was any truth to the story." This vignette comes close to being the Skeptic's Credo.
I will not gloat, however. Skepticism has its disadvantages.
It is easy for skepticism to descend into cynicism, which is a common by-product of yeshiva life, but destructive to the cynic and those close to him.
The skeptic becomes so hung up on rationalizing everything, that it is easy to become deaf to the Divine music when others hear it loud and clear. There is much truth to the old saw that a person who believes all the stories about the Baal Shem Tov is a fool, but one who believes none of them is likely a heretic.
The skeptic must struggle between holding on to the G-d given gift of rationality on the one hand, and responding with wonder and gratitude when Providence is displayed on the other.
When the skeptic does resolve the tension between these poles, the result can be impressive. Rabbi Samson Raphael Hirsch elevated kvetching to a lofty plane, when he explains why the Jews were so skeptical of whatever Moses accomplished for them. If they had reacted immediately with oohs and ahhs, later generations would have suspected that they were intellectual pushovers, who had been impressed by some charismatic leader. Precisely because they were so impossibly rejectionist, their enthusiastic embrace of Torah could only have come from overwhelming and conclusive evidence.
Many years ago, I was personally impressed by the uncanny prognostications of the Ribnitzer Rebbe, zt"l. I spoke with one of my mentors, who is in a class by himself in regard to skepticism. He surprised me with his response. "What can I say? There are just too many incidents confirmed by too many rational witnesses to dismiss."
The skeptic sets his acceptance-bar high. When G-d sends one flying over the pole, the impact is all the greater for the skeptic.
I don't, however, expect anyone to believe me.