To Be a Rodef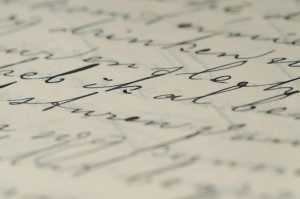 The JPost reports that Atef Adwan, Hamas' refugee minister, met with Rabbi Moishe Arye Friedman of Vienna today in Sweden. The Israelis, and most of the civilized world, criticized Sweden for letting terrorist representatives into the country. I mean the Hamas minister, not the Rabbi… but after reading this article, I'm not so sure.
Friedman said his congregation would "do everything in practical terms to help the Palestinian people," including sending money and food to the West Bank.

"We will support them in ways that others have failed to do," Friedman said, but declined to give details.
Now when it comes to sending food, I understand (though I question his priorities). Israel is not trying to starve the Palestinians (despite various charges to the contrary from the terrorists and those who support them). But all funds are funge-able, as the saying goes. To stand with Hamas, have a friendly discussion, and talk about sending money, implies that the money will be sent to Hamas to distribute. One can only hope this is not true, that he only means to send money directly to humanitarian aid groups not tied to terror. Give Hamas money for "humanitarian purposes," and Hamas will suddenly have more funds available to murder more Jews.
I have no verification of this report. If someone informs me that this Rabbi Friedman is a gaon and tzaddik negotiating diplomatically, much as HaRav Weissmandl negotiated with Himmler yshv"z, then I will be delighted to know that. But, on the other hand, if he really intends to send money to Hamas, he is actively participating in the ongoing effort of Hamas to murder.
When I was studying in the Mirrer Yeshiva, I heard more than once that the head of the Niturei Karta had come to pray in the yeshiva in the past. The previous Rosh Yeshiva, Rav Chaim Shmuelevitz zt"l, had informed those acting as gabbai that it was forbidden to call the Niturei Karta head for an aliyah to the Torah, because he was a rodef.
The term Rodef means "a pursuer" — it comes from the Talmud. The Talmud says that if one individual is pursuing another with intent to murder, it is permitted to act to save the intended victim, even at the cost of the pursuer's life. One may kill a rodef to save his victim.
This term was bandied about after Yigal Amir took the life of PM Yitzchak Rabin. It was argued that various Rabbis had termed Rabin a rodef for his plan to create an armed Palestinian Authority in the West Bank and Gaza (the fact that any such Rabbis were later proven entirely correct, in that Rabin thus enabled Arafat yshv"z and friends to murder more Jews via terrorism in the last 6 years than they had since the founding of the modern state of Israel, is irrelevant to the current discussion) — and that this had justified Amir's act of murder, based upon the Talmudic passage above. This was wrong, both because Amir himself declared himself beholden to no Rabbi (he rejected all guidance, and murdered like any other thug), and because the passage does not call for killing a Rodef — it says that a Rodef must be stopped, and one is permitted to do so by the means necessary. In the case of Rabin, killing him was entirely unjustified (and even counter-productive in terms of thwarting his plan).
Nonetheless, I always thought that calling the head of Niturei Karta a Rodef was rhetorical excess — he wasn't really trying to get Jews killed, but by foolishly giving political credibility to those who sought the destruction of Israel, he was indirectly putting Jewish lives at risk.
Friedman, if he really intends to fund Hamas, would prove me wrong. As above, that means not that he should be killed, but that we should be aware of how dangerous he and his philosophy truly are, and act to thwart him wherever possible. Again, I just hope that's untrue, and despite his friendly talk with the terrorists, he's only funding aid groups with clean hands.