Judgment Call: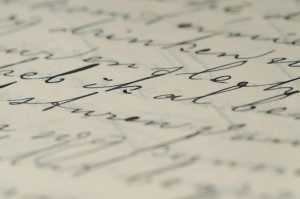 I'm not sure what the expectations for this blog are among its participants or its readers, but I think that one of the reasons I was invited might be my political involvement. There's an issue of great political significance brewing for some time now which I'm contemplating bringing to this blog. Although the issue – the bitter partisan battles over judicial nominations – appears to me to be off the radar screen of many in the Jewish community at the grassroots level, it is very front-and-center for the groups in Washington which claim to represent us.
Some quick background:
In the last go-around, during the battle, several prominent Jewish groups under political pressure broke with their previous policies and took positions supporting or opposing (actually, it may be that the only ones who broke with their traditions actually were in opposition – we can clarify later) nominees. This time, those same groups are not waiting. They are preparing for battle, have declared that they will engage again, and the tension is almost palpable.
I view this as an issue of great significance. It is one of the central debates in Washington and touches on the role played by Jewish groups there, the impact of the political parties in setting the agendas for those groups – in particular the long and deep ties between the Democratic party and certain "mainstream" Jewish groups – Jewish-Christian relations, issues of the Jewish community's public expressions of morality, our impact on the integrity of the Constitution, and many other political, moral, social and cultural issues.
Example: In the last episode of the judge-wars, a particularly distressing new formulation for determining fitness for service as a judge (or, indeed, as any public official), was the Democrats' argument that "deeply held personal beliefs," i.e., an individual's faith, might presumptively render them unfit for certain public offices, despite otherwise outstanding credentials and even a demonstrated history of impeccable public service.
Example: During one especially contentious week last year, there was an extraordinary confluence of two nominations that were derailed by the Democrats, one judicial, one foreign policy. The particulars have led some very concerned Jewish insiders to suggest that it was the defining moment when Muslim political clout first trumped Jewish clout in Washington.
I've seen this issue from the inside and from the outside. When I worked in the Senate, one of my responsibilities was judicial nominations. Since then, I have continued to work on the issue in a variety of ways.
So – with that preface, I turn to my fellow bloggers and to Cross-Currents readers to ask: is this blog a proper forum for this discussion? Too removed from the core subject matter? For me, it is perhaps the res : achieving clarity of the role Jews do play and perhaps should play in our society.
If not here, I do plan anyway to explore the issue elsewhere.
Your feedback is sought.