The Quality of Ideas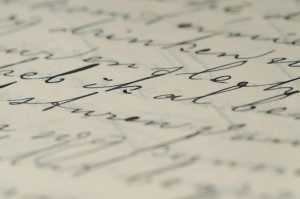 Greg (see Yaakov's previous post) says: "Overall, this means a net increase in the quality of ideas and dialogue available, but I wonder how long before the censorship and stigmatization common to the traditional, offline Orthodox world sets in to the point where it is no longer worth it to participate in the conversation."
The raisha (first part of this statement) is a nice compliment. I hope there is truth to it – some thoughtful Ortho discussion would be a breath of fresh air in what looks to me to be a really mixed bag of Jewish blogs used as personal therapy. I don't claim to be an expert, but from tooling around Jblogs on rare occasions, I get the distinct sense that as a rule Jblogs tend to be frighteningly explosive exorcisms of personal demons – and, like most self-administered surgery, the giblets aren't pretty to look at. The values of our world and the outside world have been in serious conflict and, the "secular/outside/modern" (lousy words – but you know what I mean) world being as invasive as it is, people are struggling – and people who are by nature passionate are struggling the hardest of all. Maybe a little more structure, a little more self-censorship and deliberation, a little more agenda and a little less baggage (I suppose the difference between the two is thoughtfulness and honesty, for anyone who was wondering) is a fine evolution in the Jewish blogging world. I am not saying this doesn't exist – Gil Student is a stellar example of serious contribution via blog – but there's plenty of room for more like Hirhurim.
[By the way – I may be talking out of my Borsalino on this – if so, I do hope people will respond by pointing me to the blogs that they think are making serious contributions. I'd be only too happy to be wrong.]
As for the seifa (latter part of the statement) – actually, I think the opposite is likely. Blogging in my name (even, I suppose, anonymously, although I haven't done that), I already feel pressured to measure and consider my written words – not so much because of stigma from other Jews but because of a personal sense that words matter; ideas matter. Words can uplift and demean; words can draw people close to G-d or away from Him; words can sanctify His name or, profane His name.
The Internet in general and the blogosphere in particular has no ombudsman, no editor, fact-checker – no limits. Anything we can think of privately, we can now send to the world instantaneously.
But just because we have random thoughts does not mean that they are worthy – just because we articulate them elegantly or cleverly, does not make them true – just because we can memorialize them does not make them memorable – and just because we can publish them does not mean that we should.
My concern is not that we will lose our sense of limitless freedom; on the contrary – my concern is that we will forget our duty to say only that which is worthwhile. When that happens, the real value proposition of our contribution will be at an end.