Is This What G-D Wants of Us?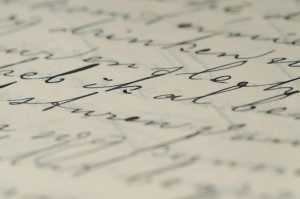 The current issue of Yated Ne'Eman (U.S. edition) has a letter from a fellow who extols the trips that were available during Chol Hamoed. He writes: "It comforted me that we were surrounded by Yidden only, and were not exposed to the hashpa'ah of some of the parks and sites that were not open exclusive to Yidden on Chol Hamoed. Next year, may we be in Yerushalyim Ir Hakodesh."
(I will not dwell on the inadvertently mistaken reference to Jerusalem. Alas, if the letter writer were there during Pesach and went to the places frequented by charedim – as a notable example, the Zoo – he will for sure encounter a significant number of people who are not Jewish. I hope that he does not decide against going to Israel on this ground.)
It is understandable that people want to be together with those who whom they are comfortable, whether the other people are friends or colleagues or of the same age group or the same ethnic group. This is an acceptable and far-reaching social phenomenon. If an Orthodox Jew wants to go to an event or a place where the other people are Orthodox, that too is certainly acceptable. I believe that the message conveyed in the letter to Yated is not acceptable because essentially it speaks not of wanting to be together with one's own but not wanting to be with people who are inferior. Putting aside the relevant question as to whether such a position is legally defensible, I believe that it is despicable.
We have been on these shores for approximately two generations. We have benefited from the blessings of liberty, from the ideal of tolerance. Do we expect that others will respect us if we can't show a modicum of respect toward them? I am increasingly pessimistic about what is happening in much of Orthodox life. I do not want to develop this theme, except to say that dislike of others is a dynamic force. What will be in another two generations?
Is this what G-D wants of us?