PETA: Only the OU's Approach Was Kosher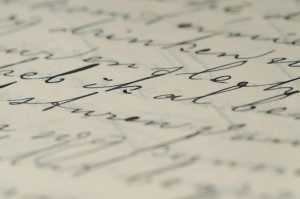 The only one who got the PETA thing right was Rabbi Zvi Hirsch Weinreb of the OU.
I'm glad I finally said it. I've been wanting to say it for weeks, and didn't have the guts.
Everyone else made two egregious errors. First – you can't win every battle, even when you are right. Second – not everything that we do in the name of Judaism in general or of shechita in particular is all that holy and defensible.
Rabbi Weinreb's statement deftly addressed the problem, and blunted the force of the next wave that could be anticipated from PETA. Essentially, it told Americans that PETA had a point, we've corrected it, and here's why we needn't listen to any of their other nonsense. End of case. Pass the hotdogs. Evidence that it worked can be found here ( third letter down, written by someone who is not Orthodox..)
Up front, he offered what people look for when they think they have caught someone else doing something wrong: admission and contrition. (No one trusts anyone who somehow always insists he is right. And most people are very forgiving when wrongs are owned up to quickly, and without fudging.) The throat-ripping in conscious animals is inhumane; we are putting a stop to it immediately. Sometimes animals seem to stay conscious longer than we would like; we will immediately put them out of their misery, and not sell them as kosher.
Having said that, he could expect his audience to take seriously everything that followed, and he was masterful. He pointed out that the gruesome pictures amounted to a handful of cases among the 18,000 slaughtered during the period ; to the host of authorities who weighed in favorably regarding the general conduct of Agriprocessors; to PETA's acknowledgement that shechita in general is the most humane method of slaughter; to the fact that the kashrus of the meat was never endangered.
Others who commented were drawn into the trap set by PETA. They wound up mired in arguments they could not win, making PETA's next inevitable steps more believable to the public.
Arguing that we yank the trachea and esophagus out of an apparently sentient animal for its own good (so that it would bleed more quickly, and lose consciousness) is not going to work – even if it were true. PT Barnum wouldn't get away with it. It usually pays to try your arguments out on some of the people you plan to influence before you launch them. This one had as much chance of succeeding as a Moslem telling the ACLU that cutting off the hands of thieves is good for society. (The head of one chassidishe group, conferring about ways to explain the situation in the court of world opinion, had this to offer: "Tell them that the Ramban said that shechita is humane." Right.)
Arguing that animals attempting to right themselves after shechita was just part of residual muscular activity is just not going to work for people who saw the video – even if it would be true.
Arguing that others didn't and couldn't understand shechita as well as we can, is silly and demeaning. In the process, they dissed people like Dr Temple Grandin, one of shechita's staunchest champions, who happened to be appalled by what she saw at Rubashkin.
Another line of argument was more dangerous, because it suckered the rest of us to cry wolf needlessly. "This is basically the exact way that God asked us to do it," someone told the Los Angeles Times.
No it isn't. Halacha leaves much unspecified. It doesn't tell us exactly how the animal should be treated before or after, except insofar as things that will impede the shechita or the post-incision release of blood. Not so long ago, slaughterhouses shackled the rear legs of animals, and hoisted them in the air. When animal groups complained, they eventually had to introduce pens that ended the process. Not, however, without many people piously protesting that the process had to be humane, because it was part of shechita, and shechita is ipso facto humane. Pens were not used in the time of the Temple; therefore, they were unnecessary today. Any tampering with the system had to be motivated by anti-Semitism, and would inexorably lead to the banning of all shechita, just like under the Nazis.
Without minimizing the anti-Semitic agenda of some, it just wasn't true. Halacha did not mandate that animals had to be shackled. There is no question that in the Temple, Kohanim used the best means then available to prevent unnecessary suffering by the animal. We are no more merciful today, but we do have alternative technologies available. When we don't use them, the reason is often enough related to the bottom line, not to halachic rigor. The pens cost money; the slaughterhouse operators understandably do not want to spend it if they do not have to.
To argue that Rubashkin's animals need to be turned upside down in what resembles a small cement mixer because they want to offer us the highest standard is disingenuous, and casts aspersions upon all the other shechita in America that is done in an upright position. Many in Israel opt for a stringency in the law (rejected by most) that requires the upside-down positioning of the animal. The Israeli Rabbinate demands it. This is enough financial incentive for Rubashkin to want to serve a lucrative market. Who can blame him? But call a spade a spade. What is at stake here is profit, not professional standards. The rest of us shouldn't be called upon to man the ramparts to beat off the vicious attack on shechita by the anti-Semitic hordes. It is shechita itself we should be defending (because surely it is PETA's next target), not the side-shows.
At least the OU called it correctly.
Ironically, it was one of the critics of a recent posting of mine who gave me the impetus to write this. Gedalia Litke took strong exception to my position that the resolutions of mainline churches to divest from Israel is a far more serious problem than the crazed of PETA. He saw the PETA mentality as part of the root problem that leads to divestment resolutions.
I still disagree, but the more I considered Gedalia's point, the more merit I found in it. Part of the reason I originally rejected it is because I felt we were largely handling PETA the wrong way. We shouldn't be fighting them on points we cannot win. We can be successful in countering the core lunacy of PETA, and try to insure that its philosophy does not enter the mainstream. To do that, however, we cannot allow them to win moral advantage over us in the eyes of other Americans. The Gemara tells us that sheker ein lo raglayim – falsehood does not have a leg to stand on. If and where falsehood persists, it is only because the little bit of truth blended in to the lies gives it a platform. If we want to succeed in combating the inanity of PETA, we can't afford to give them standing. We have to remove the bit of truth they found – and what millions of Americans will perceive to be true is just as potent as what is actually true – in order to get back to the more important order of business of unmasking the ultimate agenda of PETA: stripping Man of his specialness.