Made in the USA: New Theologies, and the Limits of Orthodoxy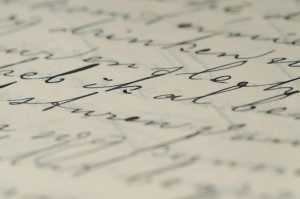 This is one of those challenges we throw out to our readers. It represents thought in progress, not a finished product. Please don't take it as such.
The Orthodox community continues to grapple with defining its own limits, particularly on the left. Many of us believe that there is not just one way to look at a slew of important issues. Yet, we firmly believe that belief is hardly a free-for-all; there are – for lack of a better word – normative expectations of belief, not just actions. These expectations shape the boundaries of Orthodoxy, and allow us to regard even those we disagree with as "insiders" rather than "outsiders."
I can, and often do, disagree with friends about acculturation, dress, politics, authority, the Flatbush eruv, Rav Kook, Torah Codes, Rav SR Hirsch, the role of the State of Israel, and dinosaurs. Especially dinosaurs. For my part, I have no trouble seeing those with whom I disagree – on both the right and the left – as firmly within the orbit of Orthodoxy, even though I understand my mandate to convey my views to my own talmidim (students) with fervor and conviction. This is the way of Torah.
There are solutions that work some of the time. Many people like to define Orthodoxy as a belief in the Divinity of both the Written and Oral Law, finding binding instruction on practical matters within the Shulchan Aruch and accepted commentaries, and embracing the Thirteen Principles of the Rambam as the intellectual context within which one practices. There are academic challenges to these three prongs, but they are not what I wish to reflect about here.
I would like to understand if and when it ever becomes necessary for the larger part of the community to see certain approaches, attitudes, or even actions as representing such a departure from what the majority accepts – and possibly a threat to that majority – that it consigns them to a place beyond the pale of acceptability.
For many years, my family did the Pesach program route. My wife had the week off for a change, and I earned our collective keep as the scholar in residence. The clientele always came form a mix of religious backgrounds within the Orthodox community. One Yom Tov day, one of my kids accosted me with a question, having noticed that quite a few people chose to spend some of their Yom Tov afternoon mixed swimming at the pool. "What is the difference between those people and Conservative Jews? They both pick and choose, according to convenience. Sure, some of them never had the education to know or understand that what they are doing is prohibited. But that's not true of many others. " He assured me that he was asking a legitimate question, not trying to put people down.
I was prepared to answer, but thought that it might be more honest to get the response of a friend who serves as the rabbi in a centrist Orthodox shul, unlike my shul much further to the right. When we returned to LA, I called him with the question, which he answered with great wisdom. "The difference is simple. The Conservatives simply don't care about halacha, or get their rabbis to rewrite it for them. Within Orthodoxy, those people who act outside halachic norms at least realize that what they are doing is wrong, and simply choose not to comply with the law." He paused, and added with brutal frankness, "At least that is true theoretically. In practice, however, I'm not so sure that this is true for many within our shuls."
The way I see it, picking and choosing is a good litmus test of what authentic Torah Judaism is not. Perhaps the most extreme formulation of recreating Judaism in one's own image that I have encountered can be found in the words of Eliott Dorff, provost of the (Conservative) University of Judaism, writing several years ago in Judaism, in an article entitled "G-d in the Conservative Movement."
A Conservative theology must seek to justify Conservative Jewish practice, including (a) a commitment to constructive action for improving the world generally, (b) observance of both the moral and ritual segments of Jewish law, (c) recognition of the need and legitimacy of making ongoing modifications of that law, and (d) tolerance for the diverse patterns of observance that result from such a methodology.
In other words, our conception of what Judaism is about will determine for us how we see G-d Himself. The premise is breathtaking in its elegance, and in being the polar opposite of everything that traditional Judaism ever was. It is hard to even imagine a more perfect departure from the naaseh v'nishmah ("we will do, and we will listen") that always spelled out the nature of Jews' commitment to their Creator. Picking which parts of a message resonate, and then reshaping our very conception of G-d, is an interesting proposal. Somebody ought to start a religion predicated upon it. They should be honest enough not to call it Judaism.
Puzzling, therefore, is the conclusion of an article in Volume 1 of Milim Havivim, the journal of the new left-wing Orthodox Chovevai Torah Rabbinical School. In my most critical and ungenerous moments, I would not compare its Rosh Yeshiva, Rabbi Dov Linzer, with Rabbi Elliot Dorff. I am having a hard time, however, seeing the real difference in approach with these lines (pg. 36):
Many observant Jews today are ethically conflicted by the inequitable treatment between Jews and non-Jews that is found within halakhah. The halakhic work for addressing these inequities is already being done by important posekim. In this halakhic endeavor the recovery of such original positions as we have done is largely irrelevant, inasmuch as halakhah follows the interpretation that the Gemara gives to the statements of the Tana'im and Amora'im. Nevertheless, many committed Jews are often left feeling that even when halakhic solutions are being found, they run counter to the ethos of the system, and are to some degree disingenuous and lacking in integrity. "Should we be bending the halakhah to conform to our modern notions of egalitarianism?" is a reasonable question to ask and a hard one to answer. An honest answer requires finding within the Talmud voices that articulate those same values that are driving us.
The question is an excellent one; the answer founders on the rocks of inconsistency. If halacha indeed follows opinions other than the ones that suit Rabbi Linzer's needs, what real solace is there in finding ancient voices of agreement that are not accepted? Is Jewish thought a huge intellectual smorgasbord, at which one dines to his or her pleasure?
Is this approach still Orthodox? I have a feeling that this question is even more difficult to answer than the one my son asked.