Rebuke without offending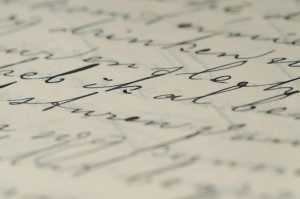 Skip this if you never have to comment on delicate issues to people outside our community.
The rest of us may recall the passage in the Talmud regarding the commandment to rebuke wrongdoers. In a lament that has clear legal consequence, the Talmud tells us that few people know how to properly dish out rebuke, and few know how to accept it. This makes it imperative to develop ways to get our point across without immediately turning off our listeners. (When the famous brother Rabbis Zishe and Elimelech wished to chastise someone, the story goes, the two would sit down within earshot of the intended rebukee, and one of the brothers would gently reproach the other for what the third party had done, and the other would feign melting away in contrition. The third party used to get the message, with no one confronting anyone else.)
Jeff Jacoby, to my knowledge America's only Orthodox columnist in a major daily, provides a beautiful example of how to make a point (in this case, his rejection of gay marriage), while at the same time proving beyond a shadow of a doubt that he is not "homophobic," and indeed could accept and respect another human being with whom he differed. In the process, he manages to make a great case for his own humanity and sensitivity, as well as plug olam habah, and put the Orthodox community in a good light, including separate dancing at chasunas!
Maybe that's why he is a columnist, and we aren't!