Fair and Respectful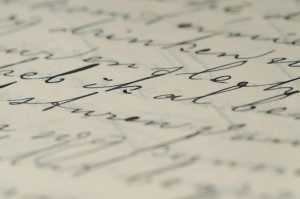 The arrest of a large group of teenagers for drug use and underage drinking at an unsupervised house party — the plurality of whom are students at an Orthodox day school — was an ideal opportunity for one of those "see, they're no different" articles that appear from time to time. You know, the variety that extrapolates from a single incident of misbehavior by a member or members of the Orthodox community, purporting to demonstrate that such individuals are evidence of a widespread phenomenon, rather than aberrations.
In this case, such allegations could have been forgiven — precisely because drug use has encroached upon day schools to the point that it's not uncommon, that the students arrested are in no way unique. It is, in fact, a widespread phenomenon.
I was pleasantly surprised, then, to read an article in the New Jersey Jewish News, which covered the aforementioned incident with sincere respect for the religious values of an Orthodox day school, and the special challenges that the declining mores of modern society present to young teens trying to commit themselves to a more disciplined path.
The article centers around an interview with Rabbi Yehoshua "Shu" Eliovson, "founder and CEO of In-Reach and www.thelockers.net, two attempts to address social issues with modern Orthodox teens." Rabbi Eliovson speaks about the "spiritual disconnect" that can lead studious and committed teens to experiment with drugs, now that their use is so pervasive in society at large. "The media, targeted marketing, and the Internet" are listed as the things bringing drugs and alcohol to Orthodox teens — and, as the article points out, many experts on teens at large point to the same sources.
It's a serious problem, not because the rate of abuse in Orthodox schools even approaches that of the general school system — and not because we imagine a "house party" one day soon where the plurality of students will come not from a mixed, modern Orthodox school, but from Ner Israel or Bais Yaakov. It's a serious problem because even one student is one too many — and because even in Ner Israel or Bais Yaakov, only the truly naive would deny that the problem extends to far more than one.