Fine Fiction at Yediot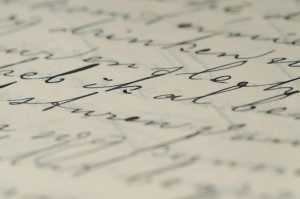 From the Yediot Achronot, we learn that "We yeshiva students barely study." According to their report, an unidentified kollel student showed up in their offices and proceeded to spend an hour or two ragging on his peers, delivering such gems along the way as "You don't study much Gemara," "It's mostly a social framework," and, of course, that when we talk about "frum" and "frei" (religious and "free", or secular), we mean that the secular are "freier," suckers, for paying those ridiculous yeshiva stipends.
If you want to attempt to separate truth from fiction, just take note of his claim that "there is no poverty in the haredi society," and move the entire article to "Trash" where it belongs. No contrary opinion, no fact-checking, no verification… just "hey, we have this guy here ready to badmouth the yeshivos, let's give him space."
The icing on the cake is Yediot's characterization of an anonymous diatribe as a "courageous monologue." Courageous? He's no more courageous than an anonymous blogger — and, for that matter, no more truthful. Apparently, if you are working at Yediot, "courage" has nothing to do with an actual backbone, only whether you're ready to play Benedict Arnold against the Orthodox.