Regulating Yeshivas? A Neutral Law Analysis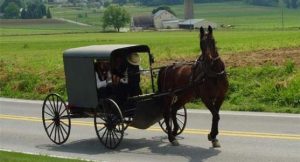 Michael J. Broyde
We're not lacking in opinions about the New York State Education Departments' new regulations concerning private schools and yeshivas. To move to the practical requires some horse-sense about likely outcomes. What would happen if someone would challenge in court the legality of the directives? Handicapping legal battles requires some background. Here is the legal context to the current dispute.
The story starts one hundred years ago, in the aftermath of World War I in 1919 when Nebraska prohibited teaching German to students. In 1923, the Supreme Court in Meyer v. Nebraska, struck this law down. While it allowed the government to regulate many different aspects of the school experience, including insuring a minimal quality of education, it did not think that the States could regulate what additional things parents could teach their children. Parents have a liberty interest in enhancing their children's education, and not in their children's lack of education.
The story continued in Oregon when, in a fit of anti-Catholic bigotry, the voters by referendum prohibited all private school education, including any and all private religious education. In 1925, in Pierce v. Society of Sisters, the US Supreme Court declared this law unconstitutional, again because parents have a liberty interest in the education of their children, including the right to provide them with private education, religious or secular, that otherwise meets state standards. The court made is clear in Pierce that the state could reasonably regulate the content of the education, but that parents could send their children to private school which would meet the state standards.
In 1944, in Prince v. Massachusetts, the court allowed a state to enforce its curfew rules against children being out late at night or working. This is true, the court held, even if the children are "working" as part of a church group in ways that their faith demands and parents want. The court used famous language: "The family itself is not beyond regulation in the public interest, as against a claim of religious liberty. And neither the rights of religion nor the rights of parenthood are beyond limitation." So much for the supposition popular among some in our community that the State cannot emplace any limitation on matters of faith.
The next famous ruling was the 1972 case of Wisconsin v. Yoder. Wisconsin had – like every state still has – a mandatory attendance law for all children in high school until the age of 16. A group of Amish parents sued, arguing that compulsory education past 8th grade was contrary to their faith. To nearly everyone's surprise at the time, the Court found that the parents' fundamental right to freedom in raising their children as they see fit outweighed the state's interest in mandatory education of their children. Parents may, for religious reasons, refuse to educate their children in any school – public or private – but make them work on a farm if their religion so demands.
In short, the path for Jewish schools to avoid the regulations of the State and thus to winning in court runs directly through Yoder if this is a Constitutional question. But the court ends its Yoder decision with the following statement, which may be crucial in determining whether it offers yeshivas any protection. [I added the numbers to aid the reader]:
Aided by a history of three centuries as an identifiable religious sect and a long history as a [1] successful and self-sufficient segment of American society, the Amish in this case have convincingly demonstrated [2] the sincerity of their religious beliefs, [3] the interrelationship of belief with their mode of life, the vital role that belief and daily conduct play in the continued survival of Old Order Amish communities and their religious organization, and the [4] hazards presented by the State's enforcement of a statute generally valid as to others. Beyond this, they have carried the even more difficult burden of [5] demonstrating the adequacy of their alternative mode of continuing informal vocational education in terms of precisely those overall interests that the State advances in support of its program of compulsory high school education.

In light of this convincing showing, one that probably few other religious groups or sects could make, and weighing the minimal difference between what the State would require and what the Amish already accept, it was incumbent on the State to show with more particularity how its admittedly strong interest in compulsory education would be adversely affected by granting an exemption to the Amish.
Here is where things get a bit dicey. In order to invoke Yoder, a faith group must show that their objections are predicated on a (2) sincere religious beliefs that (3) inter-related with their mode of life makes the (4) state's educational system destructive of their religious faith, while showing (5) the adequacy of their alternative educational system that serves as a reasonable substitute for the State's compulsory educational system. What is unclear from Yoder, or its few and rare progeny, whether being a (1) successful and self-sufficient segment of American society is also needed or whether this is just a way to help evaluate (5) "the adequacy of their alternative educational system."
The application to the yeshivas is direct: I suspect that no one would reasonably argue with the application of (2) to the case at hand, and I suspect that the same could be claimed for (3) and (4) as well. The central question that makes the case here harder is the question of whether the communities under discussion can really claim that – like the Amish – they are (1) economically self-sufficient such that their educational system satisfies prong (5) as well.
To determine which side would triumph in court in this Constitutional contest requires an honest analysis of whether any of the affected communities are unusually burdensome to the State, and whether the government could successfully argue that lower (or different) educational standards contribute to that burden.
You know what is coming next. Without prejudice as to the justice or fairness of such a claim, the Orthodox schools that do offer the least (or no) secular studies seem to be vulnerable to such a charge, showing astonishingly high welfare rates. The rates present in these communities, and a comparison of those rates with other communities around it, are not things we hold up to our neighbors with pride – and they just might not positively impress the Court either. (Again, there are counter-arguments. The State might accept the explanation that people in those communities are part of a thriving economy, and lean on public assistance because of unusually large family size or they might show no higher rates than other people living in their (impovished) neighborhoods or they might provide other economic data that we have not yet considered. Then again, the Courts may not be so understanding.)
All this tells us that the case is harder to predict than one thinks, as these communities might not be able to show the same economic success as the Amish. The Court hints at this by wryly noting that the accommodation granted to the Amish is based on an Amish economic model that is "one that probably few other religious groups or sects could make."
Both sides can marshal reasonable arguments, it is true: the Yeshivas will point to their sincere religious beliefs and the central role of Torah study and the States will point to the economic dependencies in these communities. Yoder is no slam dunk in that case.
The very small number of Chassidic boys' yeshivas that offer no secular studies at all will have the most difficult time finding refuge in Yoder. (Let me add that from the fact that these institutions provide a satisfactory secular education in their women's school undermines their argument that it violates their faith, rather than merely their priorities, to provide it. The schools might argue for faith-based differences between boys and girls, but the Court might not buy it.)
My intuition is that a Yoder defense could prevail for those schools that offer some reasonable secular studies, even if it is less than the State minimum mandates, and in communities that are not dens of governmental assistance. However, there is enough doubt to go around for both sides to be careful. For the entire Orthodox community, it would be better if charges of wholesale dependency on government handouts (even if they could be explained) would not become part of the public discussion and certainly not if were detailed in great length in a court brief by the State of New York.
It would be in everyone's best interest to find a negotiated solution. Prudent parties ought to settle. We have demonstrated that the Yoder platform has some creaky boards when it comes to some of our yeshivas, and that means risk. The stakes may be too high to absorb it.
Rabbi Broyde is a law professor at Emory University School of Law where he teaches Family Law, and a member of its Center for the Study of Law and Religion where he works in Church-State matters.