Weekly Digest – News and Essays In and Out of Orthodoxy – Week of Parshas Vayakhel 5776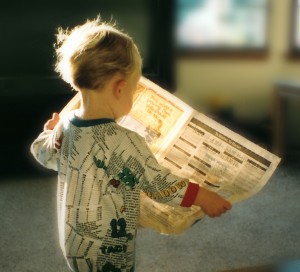 The Impact of Mesorah in our Generation
Are Large Frum Communities and Attention to Quality-of-Life Issues Contradictory? – Focus here is on Lakewood. Please also see here (previous article of mine) for discussion on some of the broader implications of this trend.
Photo: 1982 Letter from Rav Yosef Dov Soloveitchik Urges Support of Lakewood Yeshiva, With Donation – Posted in various places last week, this got a lot of attention.
Cruz announces Jewish leadership team
Rubashkin State Labor Case Expunged
US Supreme Court turns down Jewish inmate's discrimination case
Chinese Women with Jewish Roots Make Aliyah
Israeli military braces for battle over beards
IDF piled with beard requests as ban comes into force
Vizhnitzer Rebbe Bursts Into Tears Upon Hearing of Couple's Baby After 20-Year Wait
From Protest to Pulpit: One Renowned Rabbi's Life of Contradictions – More historical information about the very troubling leadership of Reform Rabbi Stephen Wise. Readers are also urged to go through Dr. Medoff's recent articles about FDR and the Holocaust.
If the Reform Movement Does Kiruv, What's the Problem? – Very surprising comments by Rabbi Amnon Bazak of Yeshivat Har Etzion, which stirred much controversy.
Judaism: On the Reform Movement and Israel – The Reform Movement cannot be considered a religious stream in Judaism, but its Jewish members are our brothers.
The Reform Movement Loses Its Temper
As requested by some readers:
Direct link to letter of Rav Lichtenstein about Edah, which is commonly considered to be the forerunner of Open Orthodoxy: http://www.michtavim.com/RALTakeRavSoloveitchikatFullDepth.pdf – letter on page 2
Full quote from Open Orthodox scholar about beracha of She-lo asani isha:
"It is one thing to say שלא עשני אשה quietly because of your (reluctant) fidelity to מטבע התפילה, but to get up in front of the kahal and publicly proclaim your disdain for women is embarrassing and extremely uncomfortable.
Hard to then go home and look into the eyes of your brilliant wife, talented daughters, accomplished sisters, learned female colleagues, inspiring female students, and all the other amazing women in your life."
and:
"I wish chazal were around today. I would've given them an offer they couldn't resist. I would trade them she'lo asani isha for a bracha on using Facebook.
She'lo asani isha is hurtful to many. Facebook, on the other hand, spawns so much "shmmozing in learning," it deserves its own bracha.
I would also throw in a new bracha for meeting a virtual friend in person for the first time; a modern phenomenon which deserves its own blessing.
I have no doubt that if they were around they would've accepted the offer.
Brachot are the Rabbi's response to the churban. It's an attempt to create God-consciousness in a world that seems abandoned by God. The she'lo asani brachot have become counterproductive. For many, instead of turning them on to yiddishkeit it turns them away from Him.
Sad that they aren't around to make the necessary tweaks to an otherwise glorious tradition.
A:השיבה שופטינו כבראשונה ויועצנו כבתחילה, והסר ממנו יגון ואנחה"
(Berachos have been around from well before the Churban, and please see my recent article, Torah Laws and Torah Values, for a response to the main point here. – AG)
Last week's installment of Weekly Digest – News and Essays In and Out of Orthodoxy can be viewed here.