Cause and Effect?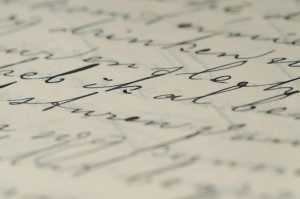 A Letter to the Editor in the Baltimore Jewish Times, December 5, restates a common theme in modern Jewish thought: whereas assimilation and low birth rates are lowering the Jewish population, we should be as welcoming as possible to prospective converts. Now, they argue, is the time to lower the barriers to entry for anyone wishing to identify with the Jewish people.
Jews make up less than two percent of the American population and less than one quarter of one percent of the world's people. Each year, assimilation and low birth rates lower the Jewish population, both in relative and absolute terms. We are becoming fewer and fewer and yet there are some among us who would reject the handful of brave souls who wish to identify as Jews.
One can only wonder how the above writer would disparage the attitude towards conversion of Rabbi Tzion Levi, zt"l, who led the Jewish community of Panama for fifty-seven years. A short news item in Mishpacha, December 3, remarked on his petirah (passing), and included the following:
Rabbi Levi laid down the law on conversions. He decreed that no conversions were to be performed in Panama; whoever wanted to convert would have to go to an Orthodox beis din (religious court) outside the country. Afterward, the person would be required to demonstrate for two years that he/she lives a Torah life, before being accepted as a Jew by the community.
Far from lowering the barriers, Rabbi Levi made conversion far more difficult than the Halacha requires. Any prospective convert would presumably have to spend a considerable amount of time in a foreign country, as no beis din will conduct a conversion before they themselves are convinced as to the individual's sincerity. Then, upon returning to Panama, the newly-minted convert had to live a Torah life for two years before being recognized as a Jew.
Rav Eliyahu Raful, Rosh Yeshivas Neve Ha'aretz, told Mishpacha that Rabbi Levi created a religious community "out of nothing." With that sort of "intransigent" and "unreasonable" attitude, should it have flourished? The record speaks for itself:
Today the community has 6,000 Torah-observant members, and is known internationally for its chesed (kindness) and tzedakah (charity). But the community takes special pride in the fact that, unlike other western cities, there is essentially no intermarriage.
There is no study, projection or even armchair guess claiming that the Jewish community can sustain its numbers through conversions. The number of conversions is, regardless of the standard used, insufficient to make up for assimilation and the low birth rate. It might be argued, though, that making Jewish identity such a trivial thing to acquire sends precisely the wrong message to Jewish youth.
"Dumbing Judaism Down" is not the answer.