Weekly Digest – News and Essays In and Out of Orthodoxy – Week of Parshas Ki Sisa 5776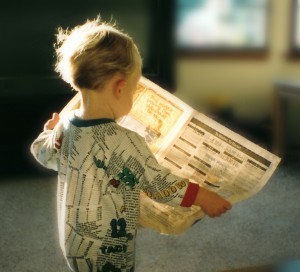 RAV BELSKY, ZT"L – AN APPRECIATION – by Rav Hershel Schachter
Thousands Attend Levayah of the Erlau Rebbe, zt"l
Rabbi Emanuel Holzer z"l – Rabbi Holzer was such a fine man. Incredible integrity toward Torah and commitment to his rebbe, Rav Soloveitchik. Rabbi Holzer is the person who recruited me for the RCA.
Last survivor of Treblinka laid to rest
WHY A CONSERVATIVE FEMALE RABBI DECIDED TO PULL AWAY FROM HER MALE FRIENDS
New book prompts soul-searching in Lithuania about Holocaust-era complicity
Rabbi Nebenzahl: Egalitarian Prayer Area At Kosel is the Lesser of Evils
Shut down the Kotel! – This article is so wrong on so many levels; I don't know where to begin.
The Gay Child in My Daughter's First Grade Class – This really takes the cake. This Open Orthodox leader argues that yeshiva students should not be taught that "boys marry girls".
Women of the Tent: The Power of Women's Prayer Spaces – More Open Orthodox rejection of Chazal and Rishonim. "Rashi comments on the fact that Sarah is nowhere to be found when guests arrive in Genesis 18:2, and explains that Sarah was in her tent because she is modest. Here we see a gendered look at the function of her tent, closed and private, as opposed to Abraham's which couldn't be more inviting. Respectively, I think that Rashi's perspective does not jibe well with the text. When the guests enter Abraham's tent, they are expecting Sarah. They are confused as to why she isn't there. They ask for her by name. The lesson to be learned shouldn't be that Sarah was modest… Another famous story of a woman with a tent is Yael. She famously welcomes Sisera into her tent and puts him into a fairly deep sleep with warm milk. Soon after, she thrusts one of the tent pegs into Sisera's forehead, killing the leader of the opposition in the battle led by Deborah. While this could serve as an example of a woman who was resourceful and served as a brave and bold soldier, instead, commentaries praise Yael for using a tent peg instead of a sword. They explain that Yael was careful as to not violate the prohibition, "A man's item shall not be on a woman…" (Deuteronomy 22:5). Here are two biblical examples of women leaders whose strong personalities are subdued by rabbis' interpretation."
Last week's installment of Weekly Digest – News and Essays In and Out of Orthodoxy can be viewed here.