The G-d Lover Within Us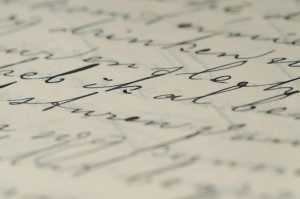 by Rabbi Doron Beckerman
In a previous post, I alluded to the fact that the current implementation of Kollel has "significant drawbacks". Not being the focus of that essay, it seems that that that statement was construed by some as a mere afterthought to a critique of broad ideological opposition to Kollel.
That was not my intent. As I clarified in the comment section, my criticism was aimed toward those who use the Rambam as a springboard for principled antagonism toward Kollel per se, which, in my opinion, is both factually incorrect and should be a catalyst for introspection. I fully recognize, though, that there are flaws. In our world of limited resources and widespread Kollel, there is a need for some sort of accountability, for a number of reasons.
Even if we were to turn a blind eye to extrinsic factors, there is a glaring deficiency in the present state of affairs – the detrimental effect of the lowering of standards within the Beis Medrash itself
To quote R' Elya Weintraub (HaTekufah B's'arat Eliyahu) –
When the matter of Kollel was a new idea, and there was a great sacrifice of the ways of the outside world, then being in the Beis Medrash was a display of the sincerity of his yearning to cling to Torah without any adornments and accoutrements, and the pristine form of a Ben Torah was manifest, in its full meaning. As a result, in his to day-to-day conduct, and his Mesirus Nefesh in acquiring Torah, he was a symbol of unadulterated Jewish life, since one who was unwilling to sacrifice was not absorbed by this Beis Medrash.

However, with the Will of G-d, the circle of learners has widened, and the benches opened up. Indeed, granted that it is essentially a blessing from Heaven to expand the group of Torah learners… nevertheless there is the potential of a painful thorn, since from now it has become a place of absorption for those who were essentially unwilling to give up the temporal life for the sake of the eternal, and it is only due to the expansion of the opportunity to enter the Beis Medrash, that they too entered.
In Eretz Yisrael, the matter of army draft exemptions based on full-time Torah study cyclically shifts from back to front burner of media obsession. Tensions flare up periodically over this issue, and it is presently before the Israeli Supreme Court to determine whether such exemptions are discriminatory.
The primary basis for this exemption is taken to be honorary Shevet Levi status, as per the Rambam at the end of the Laws of Shemitta and Yovel. (See, e.g., Rabbi Y.M. Tikuczinski – HaTorah VeHamedinah journal, 1952.) Justification for this lofty status must be earned, not presumed, and benchwarmers clearly do not deserve it. The Chazon Ish (Pe'er Hador vol. IV pg. 260) somewhat famously stated that those who do not study full-time, who masquerade as those whose "Torah is their trade", present a mortal danger toward the Yeshivos.
As a suggestion, in an ideal world, the Torah learners would be part and parcel of the army corps, and their commitment for service would be considerably longer than the standard three years. A transparent committee would report to the army on attendance and performance of all those claiming a Torah-trade "exemption" at the end of each semester. The young men learning in Yeshiva, and their elder peers in Kollel, would have a responsibility, as the Torah Corps of the army, to report to the army brass, delineating what percentage of the time meant for study was adhered to.
Minimum standards of accomplishment in terms of mastery should be set. I would not set them excessively high across the board, as I consider Torah study by the sincerely dedicated to be of supreme value regardless of standardized excellence benchmarks. My standard would be reflective of what sincere effort should produce, and consistency, diligence and effort should be heavily factored for those 17-20 years of age whose innate talents need coaxing.
Men who fall below a certain level of attendance or achievement over a set period of time (there are periodic ups and downs but they cannot be lasting too long) should be subject to a review committee comprised of Roshei Yeshiva and army officials. The input of the Roshei Yeshiva as to the spiritual danger of sending young Shimon or Yankel to the army should bear veto weight, and the army would have to come up with creative solutions to this widespread problem of going off the Derech or falling back in Avodas Hashem in the army. (Rav Moshe Tzuriel speculates tha this was part of why R' Tzvi Yehudah Kook insisted on his students in Mercaz Harav staying in Yeshiva until age 26.) I'm not convinced that the army is so interested in dealing with that headache, but if Nachal Charedi is considered a good option to deal with this issue, then the army's shifting them to units like Nachal Charedi would seem to be justified. It would be a better use of their talents in defense of the citizens of Israel.
I believe this approach would convey a sense of ehrilichkeit (honesty) regarding army service exemption for Charedim in Eretz Yisrael, an issue that has festered for decades, and has hindered efforts toward rapprochment long overdue.
[Rabbi Doron Beckeman is a Rebbe in Yeshivat Ohr Yerushalayim]