The Beit Shemesh Elections – One Chareidi Perspective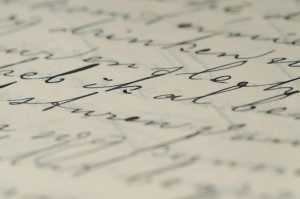 by Rabbi Dovid Rosenfeld
It seemed to us, the residents of Beit Shemesh, as if the whole world stood still to follow the elections. Politicians from Netanyahu on down all made statements and took sides (strictly on party lines: everyone against the Chareidim). As they put it, the entire future of Beit Shemesh — and of Israel for that matter — depended on the outcome. This was the final hope for Beit Shemesh, they declared. Would it be a forward-looking city welcoming to all, or yet another (backwards, intolerant, impoverished) Chareidi stronghold?
What happened that pit this usually easygoing, peace-loving, heavily-Anglo city against itself in some cataclysmic, no-holds-barred struggle for survival? And why did some consider the outcome an awe-inspiring kiddush Hashem while others called it a disgrace to all the Torah is supposed to hold dear? We all know there are hotheads and troublemakers among us — on both sides of the fence — but in all honesty, I think all of us here know that the vast majority of us are proud of our city and proud of the fact that we live in peace and harmony 99.9% of the time. To most of us Beit Shemesh is a jewel of tolerance and coexistence, of Bnei Torah of all stripes living together in mutual respect. I love our beautiful little corner of Eretz Yisrael and am enormously proud and grateful to call it home. So what happened?
I'll write up front that for the most part I try my best to stay away from politics. I am not coming to write a perfectly-informed analysis of everything good, ugly and indifferent which occurred over the past two elections. But it was clear from the media coverage — even on Cross-Currents — that the image most of Klal Yisrael was given of events was ambivalent at best, pitifully disgraceful at worst. And that is simply not what happened, nor how most of us saw it.
Many people seem to regard what occurred in Beit Shemesh as typical Chareidi machinations. We decided to favor the inferior candidate "just because he's Chareidi." Then we proceeded to perform one of our typical ruses: deliberately feeding biased information to Gedolim (who don't know beans about Beit Shemesh politics) to get their "haskamah." And once that was taken care of, we were clearly up against kofrim who have no regard for "da'as Torah." And of course at that point all hell broke loose: Everything became permitted to malign the enemies of Hashem. There was no slander too low or accusation too outlandish to level against the opposition — all in the name of the holy mitzvah of "kiddush Hashem."
Many saw parallels between Chareidi behavior here and Chareidi behavior in Israel at large. Chareidim have no regard for this "treifeh medinah." We have no interest in running it or contributing to society. It's all going to go to pot sooner or later anyway — until Moshiach comes along to save us. But while it's here we might as well scream for as many benefits as we can milk it for. So too in Beit Shemesh. We couldn't care less who's a better candidate. We're not interested in the facts. We just want our man to win — so we can run things for our benefit alone.
Before I explain our underlying position, a quick word on the polarization of the campaign. I honestly do not know who turned it into an "us versus them" battle; I don't know who fired the first shot. But regardless, that is definitely how it was perceived by everyone, including (or especially) national politicians. A few easily-verifiable quotes:
The head of Bayit Yehudi, Naftali Bennet, called the elections "Beit Shemesh's last chance" and said that "We can't have anyone who isn't Chareidi voting for anyone who isn't Eli Cohen." Nahum Barnea of Yediot Acharonot said the elections would be "the city's last chance to turn away from its downward slide toward ultra ultra-Orthodoxy." And the chairman of Tagar, a non-Chareidi organization for younger voters, said "We'll fight with everything we've got. Election day for us is like going to war."
Was this our fault, an ugly campaign of Chareidi intimidation against anyone who votes against our wishes? Eli Cohen ran with the official slogan "Save Beit Shemesh from the extremists" (read: Chareidim). [Believing that "extremists" meant only "bad" Chareidim, but not most of us, is to me as naive as believing most of those who claim to be only "anti-Zionist" and not antisemitic.]
The Abutbol campaign, by contrast, produced slogans such as, "A mayor for all Beit Shemesh," and "Beit Shemesh votes with love." Practically all the pro-Abutbol material I read and speeches I heard were perfectly dignified and cast virtually no negativity on the opposition. In fact, the big kenes held shortly before the second elections began with the theme that we love all of our neighbors — but we feel there are issues at stake here too critical to ignore.
There was certainly no shortage of inflammatory posters being plastered over our town by Abutbol supporters, but I highly doubt it was being done by people even unofficially connected to Abutbol's campaign, and they certainly spoke for almost no one in the Chareidi community. I think I can speak for most of the Chareidim that we were equally appalled by such broadsides, and didn't fall for their lies either. Should our Rabbanim have openly condemned them? Perhaps (and in some cases they did). But I just think we have become numb to seeing atrocious material being published and littering our streets at such times. They are usually destroyed before anyone has a chance to speak out against them.
Now let me get to what I felt and many Rabbanim expressed to be the major issues. I'll offer these as numbered points.
Whom to vote for is a halachic question. Rav Hershel Schachter (who I assume is highly regarded by virtually all Cross-Currents readers) was in Beit Shemesh recently speaking on the topic of da'as Torah. He forcefully made the point that all major life issues — whom to marry, where to live, what profession to choose, and whom to vote for — are questions in halacha and must be treated as such. At the same time, rabbanim must be careful not to weigh in on such matters without first receiving all the pertinent information.
The fact that a religious candidate was pitted against an irreligious one has its own halachic ramifications (see Rambam Melachim 1:7). Exceptions are made — say, if the frum candidate is notoriously corrupt or incompetent, or if our votes for the badly unfavored frum candidate won't help anyway. This is clearly an issue which requires a careful judgment and differences of opinion are certainly possible. However, in our eyes this is a serious halachic issue which must be presented to gedolei Yisroel — the einei ha'eidah — as carefully and objectively as possible for a decision. In this case, all of the local rabbanim in our camp and everyone asked provided the same answer.
We need to see the issue of electing an irreligious candidate in a broader light. It is not simply a matter of whether it is halachically discouraged or not. I fully accept that Eli Cohen is a decent human being, even if not personally religious (regardless of how some made him out to be), and would have made a responsible mayor. But especially in this environment, electing him would have made a public statement: "We, the people of Beit Shemesh, do not feel adherence to halacha is an important qualification for our leader. We feel it is reasonable to hand the reins of government to a person whose practices are not guided by halacha and whose wisdom is not molded by Torah knowledge." Greater Jews than I recognized that had Beit Shemesh made such a public statement to the world, it would ch"v have been a terrible chillul Hashem.
It's not much of a secret by now that the annulment of the first elections was laughable from a legal perspective. It basically rode on the court's assumption that because some "Chareidim" are cheats, probably all are, and therefore it was reasonable — with virtually no evidence — to assume that the number of false votes corresponded to the number of Chareidi residents in certain parts of the city. Rav Aharon Feldman said at the kenes that although the court "acted out of twisted logic that would never have been perpetrated against any other community," had the results of the second elections been different, many people would have pointed a finger at us: "Ha! You see? There really are that many Chareidi cheaters in Beit Shemesh. Now that we watched over them closely, they lost." And that would have been a chillul Hashem of the most serious nature.
Since in the eyes of everyone the election became a battle of "us versus them," had we lost, the most virulent enemies of the Chareidim would have reacted: "Ha! We beat them! Kain yirbu!" It would have been viewed as a victory against the Chareidim and would have empowered and egged on many of our enemies for more. U'ch'dai bizayon va'katzef.
A deep and fascinating speaker came to my shul in RBS this past Shabbos (Beis Knesses HaGra). In addition to many other things, he discussed current events. In the course of it he quoted Rav Kook zt"l who made the following point: If we are granted a country and it is led by religious leaders, Moshiach ben Yosef will not have to die. As we all know, the world is today undergoing the convulsions of the chevlei moshiach. To the extent that before the Geulah it becomes a religious country representing Torah values, less will have to be destroyed to create that wonderful future era of the Moshiach. The speaker therefore saw the elections and the question of appointing a religious mayor as nothing less than a major positive step towards the geulah shelaimah, one which would lead to the yeshua and beyond.
In the end, virtually everyone we consider to be Da'as Torah weighed in. Rav Shteinman made the trip to Beit Shemesh twice (before both elections) to urge us to vote for Mayor Abutbol, and personally recited Tehillim on election day. The Shevet HaLevi, Rav Shmuel HaLevi Wosner, broke with his decades-old avoidance of political matters in this case. Rav Avigdor Nebenzhal made a rare exception to his practice of not leaving the Old City in order to come to Beit Shemesh and urge us to vote. Rav Aharon Feldman flew in from Baltimore (during the yeshiva z'man, no less) to speak to us, saying that he would have swum across the ocean had he been able. Rav Shmuel Kamenetsky and the Novominsker Rebbe sent their divrei bracha v'chizuk. Rav Zev Leff and Rav Noach Orlowek came out to speak before the first elections. Even Rebbetzin Heller penned a powerful letter of solidarity. Rabbanim in Ramat Beit Shemesh who are generally viewed as "moderate Chareidi" or who in the past refused on principle to take part in politics broke their practice and vigorously urged us to vote.
For reasons known only to Hashem, it was determined that we, the humble residents of Beit Shemesh, would be on the front lines of this cataclysmic struggle. Even kanna'im who had never voted in an Israeli election before in their lives came out in number. And Baruch Hashem (at least in our eyes), revach v'hatzalah amad laYehudim.
I have the utmost love and respect for all the residents of our fair town, and hope we will continue to live in peace and harmony as the vast majority of us have always done. But again, Jews much greater than I saw how serious the issues at stake were. I pray that this rift will soon heal and Beit Shemesh will continue to be the bastion of Torah and achdus it has always been.
Rabbi Dovid Rosenfeld, a resident of Ramat Beit Shemesh Aleph for over 15 years, answers questions (Shoel U'Meyshiv) for Aish.com's Ask the Rabbi service and writes two columns for Project Genesis – Torah.org.