Chabad in Mumbai, Viewed from Israel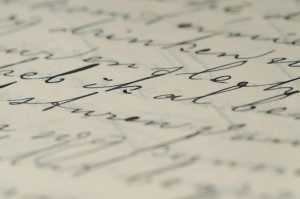 5 b Kislev. Today the funerals were held for the kedoshim murdered in Mumbai. I happen to be staying at the Jerusalem home of my brother who is very active in Chabad. We came from assimilated Jewish American homes. He affiliated himself with Chabad in his Austin college days, and raised his seven children to aspire to be "shluchim" and live lives of noble service, as exemplified so beautifully by R. Gavriel and Rivka Holtzberg, Hy"d. My brother and I listened to a derasha by R. Gavriel that is now on the internet and which R. Gavriel gave exactly 4 years ago when he spoke at the Conference of Shluchim in Brooklyn in 5765 (2004). R.Kotlarsky introduces him in Yiddish, and R.Gavriel himself speaks in Hebrew. It was around the time of parashas Toldos/Vayetze as it is now, and R. Gavriel cited the Rebbe who pointed out that at the end of Toldos Jacob is sent on "shlichus." In the first verse of Vayetze (Gen.28:10) Jacob goes "Harona" (to Haron) and the midrash and Zohar point out that he is sent out of the Holy Land to a place that is "haron apo shel HaShem" – a spiritually challenged venue.
Similarly shluchim must leave their own holy environs and go out, sometimes to a "haron apo" place. R. Gavriel then describes the beginning of their stay in Mumbai where the religious philosophy was so problematic, and was so different from what he had known that he decided to review thoroughly the tractate Avoda Zara in order to know how to cope spiritually in India. He relates some anecdotes about the challenges faced by him and his wife to build their home and Beit Chabad surrounded by a weltanschauung so contrary to their beliefs. The spiritual and physical difficulties in such a place would discourage all but the most idealistic and motivated.
I got to understand this idealism by observing my brother's children over the years. It wasn't easy for him to be associated with Chabad in Bayit vGan, a bastion of modern haredi life, but he succeeded. His oldest daughter and her husband are shluchim in a difficult area of the Ukraine, where water and electricity are sporadic during the day. They just had a baby girl after 7 boys, the oldest being eleven -years-old. They run a shul, school, Shabbatonim, etc. My brother's eldest son went out there also, with his wife and four little ones, under five. I mention all this because although I did not know R. Gavriel and Rivka Holtzberg, Hy"d, through my nieces and nephews I can understand from where they are coming spiritually. Despite my reservations about some aspects of the Chabad approach, I have the utmost respect for and envy of their idealism.
I was curious to see how the tragedy would be portrayed in the Litvishe Yated Neeman newspaper, which years ago was strongly opposed to some facets of Chabad. You can see on the internet that Yated devoted extensive front-page coverage to the tragic news on Sunday (3bKislev) of the murderous outcome in Mumbai.
Yated made it clear that the attack was on Beit Chabad. But in the front page stories of Yated of 5 bKislev, the day of the funerals, they mention that R. Gavriel and Rivka Holtzberg "lived in Beit Chabad with their two-year-old son." No mention of shlichus, why the were living there, or of their extraordinary outreach and hospitality, their teaching Torah (see clips of R. Gavriel teaching and talking about his work) Yated gave extensive coverage to two other victims, R. Kroman Hy"d and R. Teitelbaum, Hy"d, from Bobov, Bat Yam and Toldot Avraham-Yitzhak,Meah Shearim, respectively). Some commented that Yated's coverage of Chabad was insufficient. I see this coverage by Yated as the cup being half full.
It may be that R. Kroman and R. Teitelbaum (non-Chabad haredim) had reservations, too, about Chabad, but this did not stop them from going there to study and pray. Perhaps this is a model for us – respecting differences but emphasizing the commonalities.
Yehey zichram baruch.