A Follow-Up to My Post on Gay Rights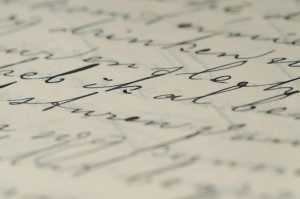 The comments on my previous post on this subject make a number of useful points.  In the aggregate, however, they do not deal with what I am getting at, namely that the gay rights movement is different, both in its rapidity and its impact, than other major social movements that this country has experienced and that the consequences for religious Jewish life may be serious.  A number of comments refer to intermarriage and how Orthodox life has proceeded without being impeded by the avalanche of intermarriage experienced by American Jewry.  Apart from the not inconsequential matter that from a halachic standpoint homosexuality is a more serious violation than intermarriage, the reality is that the gay rights movement means to change not only how individuals may behave – that is people should be free to determine who they marry – it means to radically change how people deal with gay rights and SSM.
The point is made in Ross Douthat's terrific piece in Monday's NY Times.  Its title, "The Terms of Our Surrender," is what I am getting at.  Douthat begins by recognizing that the battle against gay marriage is lost and then wonders what the terms of this surrender may be.  One scenario, apparently advocated by Andrew Sullivan, is that gay righters should be content with their victory and not seek to impose their will on those who oppose SSM.  The other camp is far more aggressive, so that as an example, a caterer or photographer would not be able to refuse his/her services at a gay marriage.
In this scenario, gay rights are placed in the same category as racial discrimination, so that there is no wiggle room – at least not legally – for those who want to assert their personal or religious preference.
The problem is that gay rights and civil rights ought not to be considered in the same breath.  The latter was always wrongful, irrespective of the reality that too many people were bigoted and, indeed, too many people remain bigoted.  Except for what apparently occurred in what may be regarded as ancient history, SSM has not been regarded as appropriate.  It has come as a whirlwind or perhaps better yet as a hurricane, demolishing all that is in its path.  If there is not a sense of restraint among gay righters, then the logic of their movement dictates that they can dictate what is appropriate/legal behavior for those who oppose SSM, irrespective of whether the opposition is predicated on religious or any other form of belief.
Flush with victory, the dominant instinct among gay righters today is to compel those who oppose SSM to yield and to be fully accommodatory to those who have married persons of the same sex.  It strikes me as inevitable that this will at some point cause difficulty for some Orthodox Jews, especially since our largest population base is New York and this is a state that is strongly in the SSM camp.  We need only reflect on what New York City's so-called Human Rights Commission sought to do toward Williamsburg shopkeepers who asked customers to dress modestly.