The Beacon Shining Upon Us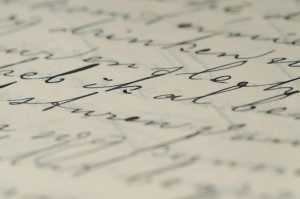 Failure to comment on the YU Beacon story, I am urged by many readers, would be like living in Los Angeles without a car. It's just not done.
The media had their fun in spotlighting a time-warp. Was there really a place on non-Muslim earth where such a brouhaha could erupt over a bit of undergraduate extracurricular activity? I would think that the incident should be rated as an overall plus. Students at Yeshiva University – not administration – not only flagged the article, not only found it uncomfortable – both for its theme and for its detail – but thought that its presence was inappropriate to the principles of the institution in which they were enrolled, principles that they themselves endorsed. In other words, if it flouted the standards of the Torah, it didn't belong there. Their collective voice was testimony to good chinuch and good moral judgment. Enough people will understand the difference between them and crazed Islamists.
But what of the content of the article itself? What does it say about a certain part of the student population of the Modern Orthodox world? Nothing that hasn't been said for decades. Is there more promiscuous behavior today than a decade ago? I have no idea. But similar stories could have been told several decades ago? Does it prove that YU and Stern are morally bankrupt? Not at all. All it proves is that YU and Stern are willing to open their doors to provide a Jewish undergraduate education to a far more religiously diverse group than other schools. That may be wise or unwise, depending on the impact that the less religiously engaged have upon the others. One could believe that it is the wrong way to go, and still admit that the decision is defensible.
The nagging question in my mind is the intention of the author. We don't know whether the story was fact or fiction; it may not matter. Commenters have speculated that the upshot of the article was that the student regretted her fling. She understood that trying to live in two worlds at once, combined with lots of alcohol, is a powerful elixir of moral failure. Most importantly, she was left with nothing but shame.
What kind of shame do we see consuming our wayward student? The author leaves this unspecified. Is it the shame of personal failure, in capitulating to drunkenness? Is it the shame of squandering something special on the spur of the moment? Is it the sense of letting down family and friends who expected more of her? Is it the betrayal of a personal code of conduct that she thought she was committed to? Is it not so much shame as fear of some terrible display of Divine wrath, producing a guilt so unbearable that the student wished all along to escape it?
Or is it the shame that we see in the many pages of Tehilim where Dovid reacts to his own failing in this area – the shame of standing in the presence of Hashem Who loves us, Who has been so good to us, and Who has every right to demand that we listen carefully to His instructions for our own betterment?
How we answer that question may be very telling about where we stand in our relationship with Hashem – and how likely or unlikely we are to be the next victims of moral failure.