The Rally Clip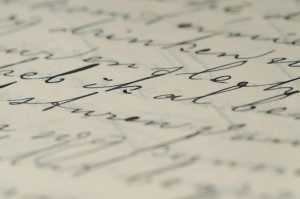 [The clip has been removed from YouTube. Kudos to all those responsible, which includes those who realized how toxic the message was, and how counterproductive it was to the stated objectives of the atzeret tefillah. This also includes all those – charedim and non-charedim – who saw a bad thing for what it was, and spoke out. May the organizers of the upcoming American events act as responsibly!]
Sometimes, you just have to tell it like it is.
What is circulating as the "official" clip of the tefilah rally is vile and disgusting.
For all the skepticism that met the rally, the organizers could claim that they had achieved some positive goals. The size of the crowd, its peacefulness and general unity told a story of a remarkable commitment of a people to its Torah. The rally reminded the Israeli public that even in the face of the huge rift that has opened up between haredim and the rest of the country, this was not a community that could be ignored, or that would compromise on what it regarded as its principles. The optimist could hope that one day the rift would be healed, and that all would acknowledge that this community is a huge source of strength to the Nation.
In looking out at the crowd, you knew that the cheap pandering of Yesh Atid to the worst instincts of the public was offset by something bigger and longer lasting. Even in the face of the overheated rhetoric of the haredi press, and without forgetting about the serious internal problems of the haredi community, for a moment the participants did stake out a claim to at least part of the moral high road.
Whoever it was who produced the video – and anyone who stands behind it – detracted from that moment. The video's depiction of the government, the IDF, the police as "devarim bateilim" plain and simple is obscene, and on par with the Eidah ha-Charedis' infamous parading of protesters in concentration camp uniforms.
It is an embarrassment to all of those who proudly identify with the "yoshvei beis Medrash," but stand in awe at the debt of gratitude they owe to those who support them and help protect them.
I hope that I, my children, and all my descendents will merit to be among the yoshvei beis Medrash. Today, however, I would like nothing more than to be able to reach out to all the "yoshvei kronos" and tell them, "I am so proud that you are our brothers. Thank you."