Man Plans… G-d Laughs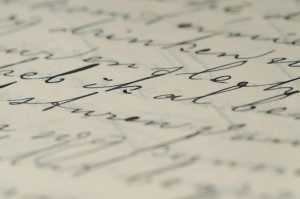 This old saying, which is a clever rhyme in the original Yiddish, comes to mind when considering the ongoing nuclear crisis in Japan. "Many are the thoughts in the heart of man, but it is G-d's counsel that will stand." [Proverbs 19:21]
Ever since humanity was introduced to nuclear energy in 1945, also in Japan, we have found it both fascinating and terrifying. It is incredibly useful, incredibly powerful, and incredibly deadly. Furthermore, radiation is a mysterious, hidden killer: without testing, one cannot distinguish a person who just received a lethal dose. The Three Mile Island accident had little or no actual impact on human health, yet the public's fears were heightened to the point that few new reactors have been built in the United States, and indeed in much of the world, ever since.
When disaster struck in Chernobyl in 1986, it was an immense tragedy, but we could shrug our shoulders at the Soviet Union's lack of attention to safety precautions routinely used in truly first-world, capitalist and Democratic countries. I recall once learning that inexpensive flights to Israel were available on the national airline of a country that was then just emerging from the Soviet bloc. A friend from that or a neighboring country counseled against using it, warning me that "they tend to skimp on things like tires."
What, then, are we to make of today's crisis? The reactor was manufactured by General Electric and installed in Japan, a country renowned for its technical expertise and attention to detail. It was built with what the industry calls "Defense in Depth," designed to avert catastrophe even with the failure of several systems. Given that it was to be installed in Japan, it was built to withstand an earthquake reaching 8.2 on the Richter scale.
As you already know, the earthquake of March 11 reached 9.0 on the scale. It is a logarithmic scale, meaning that this is not a marginal difference – the earthquake was five times more powerful than the plant was designed to withstand.
First, main power was cut off. With the arrival of the tsunami, the emergency backup generators were flooded just minutes later. Eight hours after that, battery power was exhausted – and even the final layer of protection, using turbines powered by steam from the reactor itself, requires electricity to operate.
With all of that said, Fukushima will not be another Chernobyl, and with each succeeding day the reactors cool further, and the chances of a significant impact upon the surrounding area is further reduced. Some are already calling this an impressive triumph for the nuclear industry, maintaining public safety after a natural disaster five times worse than anticipated. "If this – basically nothing – is what happens when decades-old systems are pushed five times and then some beyond their design limits, new plants much safer yet would be able to resist an asteroid strike without problems."
This, however, requires that humanity set aside its collective fears and uncertainties. As others have already noted, concern about the nuclear reactors is robbing headlines from the immense humanitarian crisis – a death toll likely to be well over 10,000, half a million are homeless, millions without power or heat, and food supplies running low. Yet at this moment, a photograph inside a crowded refugee center at nytimes.com is capped by the following lead headline: "Peril and Confusion at Nuclear Plant."
High-technology or not, our best protections cannot account for every possible eventuality. In the end, at every moment and in every situation, we are dependent not upon our own strengths and our own capabilities, but upon Divine guidance and protection.