Serious Questions About the Pew Report on American Jews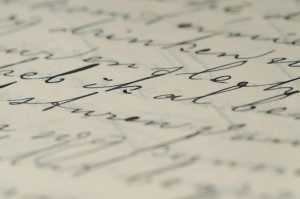 The Pew Research Center has become the gold standard for demographic research in the United States. Its just-issued report on American Jews has already attracted much attention and the discussion is certain to increase in the coming weeks and months. It is at one level remarkable that Pew was able to produce this comprehensive study in a little more than a blink of an eye, while the last National Jewish Population Survey took more than a year to conduct and then was a mess.
There is much to be admired in the document produced by Pew. But there are also question marks, many specifically relating to the Orthodox. We are told that we constitute ten percent of American Jews. Almost amazingly, this statistic hasn't changed much over the past thirty-forty years. The explanation given is the high attrition rate among the Orthodox, an explanation that was valid in 1970 but certainly is no longer valid. The figure is certainly higher than ten percent, especially when we consider fertility rates and what I have reported re enrollment in yeshivas and day schools.
There is no acknowledgement in the Pew report of the hyper-insularity of chassidim and many other Orthodox Jews, a dynamic factor that reduces their participation in survey research. Nor is there any indication that the researchers made any special effort to engage insular Orthodox Jews. Pew went to considerable expense to train interviewers who would reach out to Russian Jews in their native language. No effort was made re chassidim.
I imagine that thirty or forty years hence, when Pew or other demographers will conduct still another survey of American Jews, we will be told once more that we are about ten percent of the population, with the writers of the report giving lucid but inaccurate explanations as to why the needle has not moved.
Additionally, Pew's use of "ultra-Orthodox" is offensive and it is not any less offensive because the NY Times and others use the term. The Times has never been the standard to determine how to write accurately or ethically about American Jews. No other ethnic group has the appellation of "ultra" attached to it. Muslims who have branches immersed in violence are not so described.
We are told that thirty-five percent of American Jews identify as Reform. The only way that this statistic can be remotely accurate is if it is a default response, meaning that it is the closest category describing a great chunk of American Jewry which scarcely has a scintilla of connection with religious life. So far as I know, there is no category called "ultra Reform."
There are other question marks relating to this research, some of which have been touched on by Rabbi Adlerstein. What concerns me is that the Pew report will be taken by many within the Jewish community and in the general society as the absolute truth about American Jewish life. The defects in the research will not be sufficiently challenged by this post or by Rabbi Adlerstein's. There needs to be a more organized scholarly analysis that demonstrates where Pew has failed.