A Holocaust Story of a Different Sort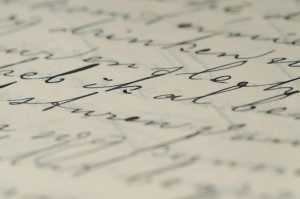 It wasn't the most exciting or terrifying tale of the war years I had ever heard, or the saddest or the most shocking. But somehow it was the most moving one.
The man who recounted it had spent the war years, his teenage years, in the chilling vastness of the Siberian taiga. He and his Polish yeshiva colleagues were guests of the Soviet authorities for their reluctance to assume Russian citizenship after they fled their country at the start of the Nazi onslaught.
He had already spoken of unimaginable, surreal episodes, fleeing his Polish shtetl with the German advance in 1939, of watching as his uncle was caught trying to escape a roundup of Jews and shot on the spot, of being packed with his Jewish townsfolk into a shul which was then set afire, of their miraculous deliverance, of the long treks, of the wandering refugees' dedication to the Torah's commandments. And then he told the story.
We were loaded onto rail cattle-wagons, nine of us, taken to Novosibirsk, and from there transported by barge to Parabek, where we were assigned to a kolchoz, or collective farm.
I remember that our first winter was our hardest, as we did not have the proper clothing for the severe climate.
Most of us had to fell trees in the forest. I was the youngest and was assigned to a farm a few miles from our kolchoz. The nights were terribly cold, the temperature often dropping to forty degrees below zero, through I had a small stove by which I kept a little warm. The chief of the kolchoz would make surprise checks on me to see if I had fallen asleep, and I would recite Psalms to stay awake.
One night I couldn't shake the chills and I realized that I had a high fever. I managed to hitch my horse and sled together and set off for the kolchoz. Not far from the farm, though, I fell from the sled into the deep snow and the horse continued on without me. I tried to shout to the animal to stop, to no avail. I remember crying and saying Psalms for I knew that remaining where I was, or trying to walk to the kolchoz, would mean certain death from exposure. I forced myself to get up and, with what little strength I had left, began running after the horse and sled.
Suddenly, the horse halted. I ran even faster, reached the sled and collapsed on it.
Looking up at the starry sky, I prayed with all my diminishing might to G-d to enable me to reach the relative safety of the kolchoz. He answered me and I reached my Siberian home, though I was shaking uncontrollably from my fever; no number of blankets could warm me. The next day, in a daze, I was transported to Parabek, where there was a hospital.
My first two days in the hospital are a blur, but on the third my fever broke and I started to feel a little better. Then suddenly, as I lay in my bed, I saw a fellow yeshiva boy from the kolchoz, Herschel Tishivitzer, before me, half frozen and staring, incredulous, at me. His feet were wrapped in layers and layers of rags – the best one could manage to try to cope with the Arctic cold, without proper boots. I couldn't believe my eyes – Herschel had actually walked the frigid miles from the kolchoz!
"Herschel," I cried, "what are you doing here?"
I'll never forget his answer.
"Yesterday," he said, "someone came from Parabek, and told us 'Simcha umar,' that Simcha had died. And so I volunteered to bury you."
The narrator paused to collect himself, and the reflected on his memory:
The dedication to another Jew, the dedication… Had the rumor been true there was no way he could have helped me. He had immediately made the perilous journey – just to see to my funeral! The dedication to another Jew …such an example!…
As a shiver subsided and the story sank in, I wondered: Would I have even considered such a journey, felt such a responsibility to a fellow Jew? In such a place, at such a time? Or would I have justified inaction with the ample justification available? Would I have been able to maintain even my humanity in the face of so doubtful a future, not to mention my faith in G-d, my very Jewishness…?
A wholly unremarkable story in a way, I realize. None of the violence, the tragedy, the horrors, the evil of so many tales of the war years. Just a short conversation, really. Yet I found so valuable a lesson in the story of Herschel Tishivitzer's selflesness, unhesitating concern for little Simcha Ruzhaner, as the narrator had been called in those days: what it means to be part of a holy people.
The narrator concluded his story, describing how Hershel Tishivitzer, thank G-d, had eventually made his way to America and settled in New York under his family name, Nudel. And how he, the narrator himself, had ended up in Baltimore, where he married the virtuous daughter of a respected Jewish scholar, Rabbi Noach Kahn. And how he himself had became a rabbi (changing many lives for the better, I know, though he didn't say so) and how he and his rebbetzin had raised their children in their Jewish religious heritage, children who were continuing to frustrate the enemies of the Jewish people by raising strong Jewish families of their own.
And I wondered – actually, I still do – if the slice of Simcha Ruzhaner's life had so affected me only because of its radiant, blindingly beautiful message – or if perhaps some part was played by the fact that he too, had taken on a shortened form of his family name, Shafranowitz, and had named his second child Avrohom Yitzchok, although everyone just calls me Avi.
© 2010 AM ECHAD RESOURCES
[Rabbi Shafran is director of public affairs for Agudath Israel of America.]
This essay was distributed in 2006.
Rabbi Simcha Shafran's memoir "Fire, Ice, Air" has just been published by Hashgacha Press – [email protected]]

All Am Echad Resources essays are offered without charge for personal use and sharing, and for publication with permission, provided the above copyright notice is appended.