Marketing 101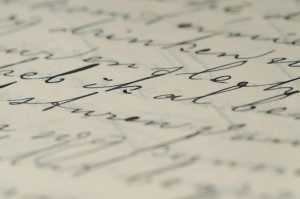 The Baltimore Jewish Times, which previously earned a bad name in the Orthodox community, is trying to rebuild under a new (Orthodox) managing editor, Maayan Jaffe. They have sent free copies to the community to try to regain subscribers. This letter to the editor, which was printed in today's issue in a reduced form, offered a bit of unsolicited advice:
To the Editor:

I received your recent circular to the local traditionally-Orthodox ("charedi") community, "The Baltimore Jewish Times Has Changed," and your March 1 issue, with its cover article "Focus: Feminism." As a member of the charedi community by personal choice and director of an outreach organization reaching hundreds of thousands of Jews of all kinds, let me put it simply: your marketing needs help.

The average charedi woman in our community holds a college diploma, while her Jewish education vastly exceeds that of her peers in the non-Orthodox rabbinate. Intelligent, articulate, and self-aware, she is likely to work in an administrative or professional position involving extensive contact with those outside our community. She would also be the most likely family member to read the BJT.

Cherry-picked articles make a good promotion. But when you follow up with an issue whose cover article quotes, without rebuttal, a nonmember of the community stating that when it comes to women's rights, "the women who suffer most, due to detrimental policies, are women in the ultra-Orthodox communities," the previous efforts are laid to waste.

To tell these women that they are "suffering" under "detrimental policies," and too repressed, ignorant or stupid to know the difference, isn't merely deficient in both accuracy and etiquette, it's lousy marketing. To gain more of the only growth segment of a rapidly changing Jewish demographic, the BJT must replace such clumsy insults with reasoned discussion.

Women are more likely than men to become traditionally Orthodox, and less likely to drop out. Studying why would make a fascinating article, don't you think?