The Zinger in the Pew Report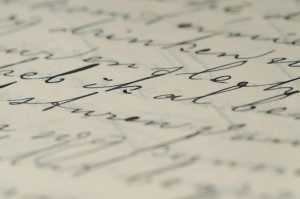 People will be speaking for quite a while about the the new Pew report on American Jews, and its depressing outlook for the future of any continuation of Jewish affiliation outside of Orthodoxy. One item, appearing at the end of Chapter Four, took everyone by surprise. Fifteen percent of ultra-Orthodox Jews reported that they attended non-Jewish religious services a few times a year. Huh? Can this really be true. The same figure was reported for Modern Orthodox Jews.
Given the sad factionalizing of the Orthodox community, we think we understand what is going on. Occasionally, someone from the yeshivish community will drop by a Young Israel. And a Modern Orthodox traveller in need of a late shacharis might, from time to time, try out a chassidishe shteibel.
This is as "non-Jewish" (r"l) as it gets. Riddle solved.
Not so funny are the real flaws in the report, some of which resulted in the serious under-reporting of Orthodox strength:
1) The clustering of Orthodox population in specific areas
2) The perhaps tens of thousands (or more) especially outside those areas who are strongly affiliated with Chabad. Those people will not call themselves Orthodox, put belong there for the purpose of the poll.
3) The not-so-new touchstone of Orthodoxy is Shabbos observance. Had that been built in to the poll, it would have shown far less defection from Orthodoxy in the past (where lots of people joined Orthodox shuls, but were not shomrei Shabbos, and were subsequently drained off by the growth spurt of Conservatism in the '50's-'70's) Most of those who reported on Orthodox strength noted that defections from Orthodoxy among young people today had declined from the adult dropout rate of the past. Even the original Pew report underscored the difference. Someone at the Tablet got it really, badly wrong – or simply has it in for Orthodoxy.
4) No one ever comes up with perfectly articulated questions for polls, but something has to be wrong when only 76% of ultra- Orthodox respondents avoid handling money on Shabbos. What was unclear in this poll? The definition of "money," "Shabbos" (maybe they meant before Rabbenu Tam on motza'ei Shabbos?), "handle" or "ultra-Orthodox?" Maybe we should have learned from previous polls that relying on self-identification is not the best way to go?