Depth Learning: Response To A Commenter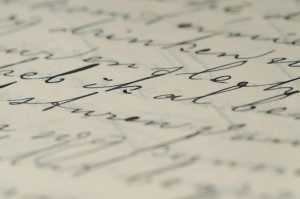 A commenter wrote the following:
Dovid2 also wrote the following: "Don't tell the others also learn the same gemarot, Rambams, and Kethos. They just couldn't hold the candle to the b'nei yeshiva of any of the above mentioned litvishe Torah centres."

That too, is, if not a myth, but a common mistake in charedi circles. They define "learning" to mean the type of learning done in the yeshivish world, and then assert that the learning in charedi circles is superior to non charedi circles. With all due respect to him, I've seen R. Adlerstein make the same mistake on this blog. The reality is that they're mistaking quantity for quality, but even beyond that, it's a question of how you define real learning. I daven in a standard yeshivish shul, and every week I hear divrei Torah from visting roshei yeshivas that are all but gibberish. Unfounded assertions abound, the same themes over and over, antectodes used as proofs, etc. I gain virtually nothing from this. But there is also a Harvard-educated, YU rabi in town to whom people flock, and whenever I hear him I come away with a new insight. By the same token, I gain more from a one hour lecture from Dr. Sid Leiman than I gain from most rosh yeshivas I've heard.

The point is not to compare individuals. It's just that what is considered learning in charedi circles doesnt cut it in the more modern world, and yes, absolutely, vice versa is also true. So it is simply not true to defend the charedi way of life on the basis of their superior learning. There are more of them in yeshiva, and they have a different way of learning – but it is not better.

I will more than stand my ground, and I will tell you why. There is no mistake here. If there were, it would be the reverse of what you say: emphasizing quality over quantity.

To be sure, there are many different topics within Torah, and many different ways to approach the same text. Between Tanach, Mishna, Gemara, halacha, aggada everyone can find enough that he can related to individually to preoccupy him for several lifetimes.
They are not, however, all created equal. One kind of learning is arguably invaluable to the Torah community above all others. We are, first and foremost, a halachic community. We need people who can answer questions, and answer them with competence. Broadly, there are two kinds of halachic questions that need to be answered constantly. The first are questions that have been asked before, for which there is an ample literature. A talmid chacham who has spent years mastering these texts, and has some shimush with more experienced people, can answer these questions. My impression is that the haredi world does not have a monopoly on such people. There are competent morei hora'ah in the DL community in Israel, and the MO community in the US. Many, many shul rabbonim adequately perform this task.
There are also questions that constantly arise for which there is no such literature. New conditions, new technologies bring a host of questions that must be addressed creatively only after thorough mastery of a sugya, especially after analysis of the impact different shitos in rishonim have on a topic. This is not my definition, but something – perhaps one of the only common denominators in the rich but varied literature of responsa – that jumps out of hundreds of pages to say the same thing. Incisive depth learning is the common thread you will see in the Rashba, the Terumas HaDeshen, the Maharik, the Nodah BeYehudah, Rav Akiva Eiger, R Yitzchok Elchonon, R Moshe Feinstein and the Chazon Ish.
I'm not interested in one-upmanship, but in clarity about the nature of halachah. With all the considerable learning outside of haredi circles, they have not produced a critical mass of depth learners adequate to address complex new questions. In contradistinction to the term "morei hora'ah" that I used above, those who can creatively address new questions are true "poskim." (This distinction was first conveyed to me by Rav Yonah Ganzweig, z"l, one of the amudei halacha in LA a generation ago.)
Try this experiment. Take a dozen issues of Tradition, and turn to one of the best digests of "new" halacha: Rabbi Bleich's column. Rabbi Bleich needs no introduction for both breadth and depth. In many issues he surveys scores of contemporary halacha journals, and reports on their findings, often taking time to disagree with them. (Put them in his back pocket might be a better way of putting it.)
Count the contributors, and note from where they come. The count will be enormously skewed to the haredi camp, and this has long been the case. You won't find more than a handful from outside it. There is no reason that the DL community won't get there some day – if it can imitate the haredi community in both nurturing greater numbers of learners from which the superstars emerge, as well as an ethos of placing limud Torah on a higher pedestal than other mitzvos.
There is a second argument to support the idea that not all learning is created equal. Many seforim speak to the point that one of the crucial elements in learning is effort, yegiah. (The old perspiration vs. inspiration dichotomy.) As one of many examples, the gemara frowned on people spending excessive time on either Mikra or aggada. Both are Torah; nonetheless, Chazal believed that if you did not tax your mind to its full capacity, you did not quite fulfill your responsibility to the mitzvah of limud Torah. All Torah learning is valuable. Nonetheless, if a person was given the ability by HKBH to get a migraine plumbing difficult sugyos and comparing shitos rishonim in all their depth, but decides to spend his entire day reading Tehilim or superficially studying mishnayos, he has not fulfilled his obligation. And between those end points resides a wide continuum. The haredi world, to its credit, promotes learning at full capacity. I am not familiar enough with all institutions outside the haredi world to know whether or not they promote this kind of learning, but it is clear that they are not yet producing enough role models of it to move along the rest of the community by their example.
Our commenter asserts that haredi learning "doesn't cut it" in other circles. The point is that it should!
Nonetheless, I more than concur with his other observations, and have experienced the same myself. Those trained in the academic world beyond their years of serious learning often have presentation and organizational skills that make their Torah shine, and invite large serious audiences. At the same time, the striving for depth and excellence in the yeshivah world (and its abandonment of major sections of Torah endeavor) does not mean that everything it produces is worthwhile. There is plenty of mediocrity around, and the presentations of major personalities often lack any creativity. Caveat emptor is advice well taken. Shop around before consuming.