Naomi Ragen Plagiarism Verdict: Not About "Free Speech"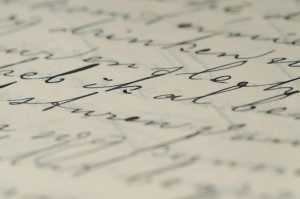 by William Kolbrener
An alert reader, who goes by the moniker "S." in the comments, pointed out this article, which appeared on the personal blog of Professor William Kolbrener, of the Department of English at Bar-Ilan University. We thank Prof. Kolbrener for his permission to republish.
Three days ago, on December 11, Judge Joseph Shapira of the Jerusalem District Court ruled, after a four-year legal drama, that Naomi Ragen in her novel Sotah knowingly copied from the work of the author Sarah Shapiro, Growing with My Children.
Though not publicized, I was the literary expert for Sarah Shapiro, the plaintiff, and I provided extensive written testimony which was then subject to cross-examination by Ragen's lawyers in the Jerusalem court.
In the now widely-publicized decision of ninety-two pages, Justice Shapira wrote according to the Israeli newspaper Haaretz, "that the plagiarism was 'tantamount to a premeditated act,' saying that Ragen acted knowingly and copied work created by the plaintiff."
In an article yesterday in the Jerusalem Post, Ragen, who is a columnist for the paper, accuses Sarah Shapiro of "working out of a desire to silence my criticism of the Haredi [ultra-orthodox] community's treatment of women, which I have done for years." Whatever her presumed motives, the decision rendered did not reflect an attempt to silence Ragen's views, nor does the verdict, as some imply in the ultra-orthodox world, represent a triumph for the so-called "vibrancy" of an orthodox Jewish life style. Justice Shapira did not render judgement in a culture war, but on a legal case in a court of law.
In the detailed decision, Justice Shapira adds "in a personal note," that he "delved into what he calls 'the two masterpieces' in order to properly adjudicate the case." Within the painstakingly-argued decision, he writes, according to the story in the Hebrew edition of Haaretz, that he "adopted the testimony of Professor Kolbrener which determined, that Regan copied portions of Shapiro's work, appropriating them for herself, and that the similarities between the two works are so essential that any explanation other than plagiarism is untenable."
In the Jerusalem Post article, Ragen, citing what she calls a "distortion of justice," claims that "this is a sad day for Israeli society and Israeli authors in particular, who will have to deal with the language of abrasive lawsuits from people looking to suppress freedom of expression and creativity in Israel."
But, of course, the legal decision was not an attempt to limit free expression, nor was it based upon the presumed religious beliefs or worldviews of the experts who provided testimony in the case. As literary expert for Sarah Shapiro, my own published views on religious life in Israel both in my book, Open Minded Torah, as well as my "Letters from Israel" for the Washington Post are, I would imagine, probably closer to Ragen's than standard ultra-orthodox views. But none of that is relevant since Judge Shapira's decision was based on testimony and evidence.
So not a sad day for "creativity," but simply one in which a judge in Israel rendered his decision, establishing the facts.