A Rose by any Other Name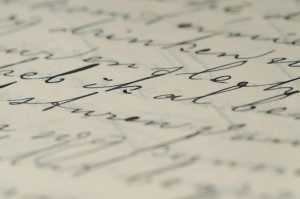 The NY Jewish Week noted a thread of criticism of media coverage of the terrorist attack on the Chabad of Mumbai, one both different and more subtle than the media's obfuscation of the terrorists' identity as Islamic radicals and their Jewish victims as deliberate targets (though, to be certain, it took note of that as well). What exercised the Jewish Week is that the news reports called the Chabad shluchim "ultra-Orthodox." But lest you think that the NY Jewish Week took this as an opportunity for soul-searching, to perhaps finally discard its consistent use of a disparaging term to describe our community, prepare to be disappointed — for that impression would be sadly mistaken.
Mark Steyn, writing in the National Review and Washington Times (Dec. 6), noted that "ultra" was used "in almost all the western media … less a term of theological precision than a generalized code for 'strange, weird people, nothing against them personally, but." And Steyn adds, were these ultras "stranger or weirder than their killers?"
Mark Steyn, in this passage quoted in the NYJW, gets it exactly right. Frequent readers will note that many of us at Cross-Currents have protested the "ultra" label for exactly this reason. Steyn is not at all Orthodox himself; he just knows an offensive smear when he sees one. He correctly outlines the offensive bias inherent in the "ultra" label and calls it unfair, thus implying that it should be jettisoned from civilized discourse — and not a moment too soon.
The NYJW takes what Steyn said, twists it around, and comes out with a message that is both wrong and offensive. Associate Editor Jonathan Mark contributes no special insight to make sure Mark Steyn's message hits home. On the contrary, to Mark there is nothing wrong with retaining the "ultra-" term in the NYJW lexicon. According to the Mark, the problem is not that the bigoted term is universally offensive and to be discarded — rather, it is that Chabad Chassidim aren't "ultras." He attempts to take Chabad out of the world of charedi Judaism, something which neither Lubavitchers nor anyone else should find acceptable.
'Clothes make the man," said Mark Twain. "Naked people have little to no influence on society." But when it comes to the media, there's little other than clothes that can justify calling Chabad "ultra-Orthodox," and even at that, they dress in ways that would fit in at Yeshiva University.

Chabad, one could argue, are really "Modern Orthodox," having pioneered the use of the Internet in the Orthodox community; giving equal status to women, alongside men, as the rebbe's emissaries; being tolerant and inclusive, offering their services to secular and non-Orthodox Jews; and supporting Israeli troops.
First of all, Steyn was not referring to Rav Gavriel & Rivka Holzberg, Hy"d, but to all those murdered at the Chabad House, including Rav Leibish Teitelbaum Hy"d, son of the Av Beis Din of Volov in Boro Park. Volover Chassidim dress and act in a more stereotypically Chassidische fashion than do Lubavitchers, yet Steyn's appalled disbelief at the "ultra-Orthodox" label applied equally to him. [I do not know the affiliations, dress or practices of the other victims.]
Furthermore, Mark's depiction of Chabad Chassidim as "Modern" is ludicrous. Regardless of the philosophical differences between the Rebbe and his adherents on the one hand, and the yeshivishe Gedolei Torah and their adherents on the other, Chabad chassidim conduct their daily lives as charedi Jews. If they would fit in at YU, it is because today the Bais Medrash and Kollel Elyon of RIETS are filled with young men who look like typical charedi yeshiva students.
Cross-Currents was created by two Orthodox pioneers in use of the Internet, has benefited from the work of female writers since its inception, offers its services to anyone who cares to read it, and backs Israel and its soldiers. This is not because Cross-Currents is a "Modern Orthodox" publication. It's because the Orthodox community overall (and specifically the charedi wing) was far ahead of the curve in using the Internet for Jewish outreach, offers women far more opportunities for Jewish communal leadership per capita than any other Jewish group, and is also far more likely to evaluate a candidate's stance on Israel before voting. If the NYJW were to apply its standard in a logical and consistent fashion, it would categorize everyone outside Kiryas Joel and Williamsburg as "modern."
If the NY Times mysteriously and offensively failed to understand that Jews were targeted in Mumbai, the NYJW's Jonathan Mark mysteriously and offensively misconstrues Mark Steyn's point about the bigoted term that the NYJW, like the rest of the Jewish and Western media, continues to use. Neither should be given a free pass for this failure.